Quick Summary
Name: Blondedy Ferdinand

Also known as: Blondelight

Age: 38 years old

Year of Birth: 13th March 1983

Star Sign: Pisces

Place of Birth: Port-Au-Prince, Haiti

Nationality: Haitian

Current Residence: New York, United States of America

Occupation(s): Actress, Singer and Entrepreneur





Who is Blondedy Ferdinand?


Blondedy Ferdinand, born in Port-au-Prince, is a Haitian actress, singer and entrepreneur.

She was born at Chancerelles Hospital in Port-au-Prince and grew up in the Carrefour-Feuilles district.

Carrefour (French pronunciation: [kafu]) is a mostly residential commune in Haiti's Ouest department. At the time of the 2003 census, the commune had a population of 373,916 people, but it was officially expected to have expanded to 511,345 people backin 2015. It is primarily a bedroom community for those who work in Port-au-central Prince's business district.
Carrefour was once regarded as a popular tourist resort in Haiti before Jean-Claude Duvalier's exile.

Carrefour began as a military garrison in the Port-au-Prince borough. The English troops controlling the republican port were routed in March 1795 by Louis-Jacques Beauvais and André Rigaud, who led a force of 3,000 men.
President Alexandre Petion, one of Haiti's founding fathers, erected his own residence in Carrefour, particularly in the Thor neighbourhood, which is still known today. For decades, the National School of Thor has been housed in this building.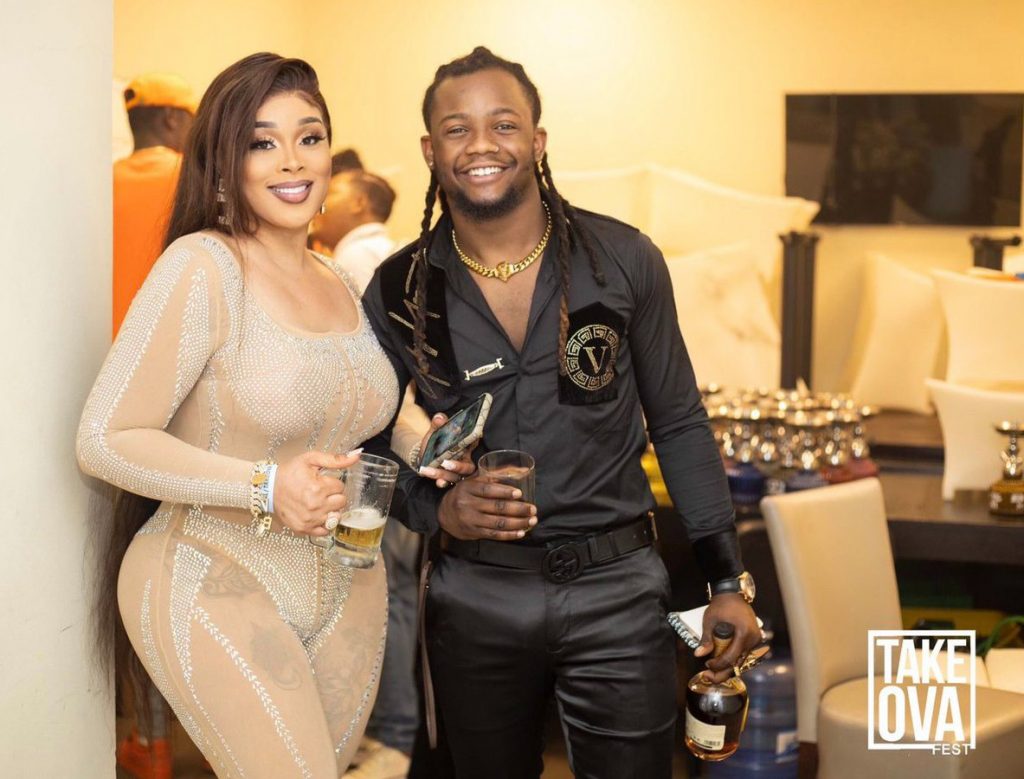 Blondedy Ferdinand started in 2003 when she was successful in her first major role in the feature film I LOVE YOU ANNE, by Richard Sénécal.

In this film, Anne falls in love with Don Kato, a dreadlocked reggae artist. Her eccentric father, Tonton Bicha, is opposed. He will go to any length to end the relationship, preferring Jude, a handsome but unknown entrepreneur.

Since then, other doors have opened and have earned him several other great roles on the sets of the best Haitian directors. whether in feature films, commercials or awareness films of a social nature. Her most recent role is as "Ashley" in DANCING IN THE SHADOW OF LOVE.

Along the way, this young actress, through her exceptional and natural acting, has attracted the attention of the public, the media as well as those of the diaspora. In 2004, she received the Ticket d'Or, her first prize for best actress for LES COULEURS DE LA DIGNITė.

For those who love the actors in the feature film "The Colors of Dignity", they can rejoice, since they will be present again in the sequel to the film this time titled "The True Colors of Dignity". They are Blondedy Ferdinand, Paul Henry Athis, Schudon Boursiquot, Caëlle Jean-Baptiste and Jacques Maurice. In addition, other popular faces in the Haitian cultural sector will also play roles in this film such as disc jockey Thony Mahotière aka Tony Mix, singer Fatima Altiéri and Samuel Dameus.

Paul Henry Athis gives a reminder to let people know that cinema is expensive. Thus, the provisional budget for the realization of "The true colors of dignity" is estimated at 225,000 US dollars, indicates that which goes without presentation in the world of Haitian cinema.

She was crowned Best Actress again in 2006 for The movie TRAGIC DESTINY.



In 2007, she starred in La Famille Chabi among the main actors and that same year, held the role of Isabelle in the film Inédit2. In 2011, she participated in the film Sarah and in 2015, she was also present in the number two of this film.
In 2014, she played in Dancing in the Shadow of Love in 2018, played the role of Esther in God's Will.

Dancing in the Shadow of Love was written, according to the director, to take you dancing in the shadow of Haitian literature. The music, humour, clothes, conversations, and locales were all carefully chosen to take you on a tour of our neighbourhood. The everyday routine of Haitians in the diaspora from the middle class. The cast was chosen with care to represent the various hues of our people. "We guarantee an incredible narrative that the entire family will cherish for years to come", said the director.

During that same year, she starred in The Real Life of Blondedy Ferdinand.
She currently lives in New York, Miami where an agency called JD Production is looking after her acting career.

Blondedy Ferdinand's Music Career

Blondedy, from an early age, always wanted to be a singer. But she was prevented from doing so by her mother and therefore turned to the theatre. Thus, without giving up the cinema, she launched her career in music with the artist JBeatz, whose real name is Jean Robert Pluviose, as a mentor.

Jbeatz is a well-known musician. Musician and composer. Musicians. The recording's engineer. Here are a some of the incredible hats Jbeatz has worn. A jester has orchestrated a number of hit songs in the domestic / American music industry over the years. Alan Cave, Black Dada, Carimi, Casley, Kenny Des Oswald, Big Tale, Young Rich, and Artists Jerome Baker are among the artists for whom Jbeatz has earned a name for creating and producing recognisable records. It also collaborates on a variety of initiatives with record labels such as Vagabond and Strictly Dossiers The Best Records.

He also collaborated on other projects with record labels such as Vagabond and Strictly Dossiers The Best Records. More astounding still, Jbeatz has earned the title of "King of Remixes" for his work on Two We Are Not For That.

Jbeatz has offered many musical genres and tools while growing up in the United States, giving him the opportunity to develop his musical taste and talent. He has been a classical pianist and anchor of world championship trophies for the past 14 years. At the start of the first record with Christian Souffle Spirituel, a penalty will be applied in the church on the keyboard, guitar, bass, and percussion.
Jbeatz adds its major content to its own repertory in addition to the aforementioned chapters. Jbeatz has generated some of the world's intrigues and critics of success with its newly released first album, which has a passionate new feature.




Together they performed the song Renmen m renmenw. Then, with Marshelle, she released a new title: "Fanm 2 pye pants". This music is meant to claim women's rights. A month later, with the participation of Fantom, Haitian rapper, she released her third title: "Ki palmarès ou."


Blondedy Ferdinand's as an Entrepreneur

Blondedy Ferdinand is also a businesswoman who owns a cosmetics company "Blondedy Ferdinand Shop", and invests in real estate [elusive]. It is an activity that earns her between 3,000 and 4,000 US dollars per month.

Which awards did Blondedy Ferdinand win?

In 2004, she received the Ticket d'Or, her first prize for best actress for the film The Colors of Dignity9 and in 2006, she was, for the second time, crowned Best Actress for the film Tragic Destiny.

She also won the best actress awards in 2003, 2005, 2007, 2016 and 2017.

What is Blondedy Ferdinand's net worth?

As of 2021, Blondedy Ferdinand's net worth is around $4 million USD. Her major income sources are from being an actor, entrepreneur, singer and businesswoman.


What is Blondedy Ferdinand's marital status?

Separated from her former husband in 2020, she became engaged to the artist Dperfect on March 8, 2021.

Danger Jamesson Jr, better known by his stage name DPerfect, is a 22-year-old singer. In 1995, he was born and reared in Port-au-Prince, Haiti, where he acquired an interest in R&B and soul music. R-Kelly, Whitney Houston, and his older brother, rapper PSV, were his biggest musical influences.
M' Paka Di'w, DPerfect's first unofficial single, was released in 2015.
His first video, released in 2016, was a cover of Chris Brown's New Flame, which was followed by several artist covers.
DPerfect and his band then released their first official track, Number One Lady.
According to a tabloid report, Blondedy Ferdinand's husband is back in the United States taking care of the children, according to a reliable source. Blondedy is presently travelling in Haiti with her new boyfriend, D-Perfect, lead vocalist of the new HMI band Ekip. D-Perfect resides in the same house as Blondedy is currently vacationing in, according to the same source, and she is the one bearing the tab for that residence.

It's a lovely home with a swimming pool and a large yard in the Port-au-Prince suburbs. The Ekip musicians, including bandleader Shabba, pay frequent visits to the house.

Does Blondedy Ferdinand have any kids?

No, she does not have any kids, biological or adopted.

Does Blondedy Ferdinand have any siblings?

There isn't any infor available whether Blondedy Ferdinand has any siblings, biological or adopted by her parents.

Who are Blondedy Ferdinand's parents?

She likes to keep the information of her parents private, so there is not any knowledge of here parent's and their whereabouts.

Does Blondedy Ferdinand uses social media platforms?

Yes Blondedy Ferdinand uses social media and is quite active on various platforms.

She is active on these social media apps:

Facebook: Blondedy Ferdinand
Instragram: BlondedyFerdinand
Twitter: QueenBlondedy
Snapchat: Blondedy Ferdinand
OTHER POPULAR PROFILES
Naomi Osaka
Jason Derulo
Garcelle Beauvais
Clermont Twins
Leonard Francois
Wyclef Jean
Jamie Hector
Jacki-O
Jimmy Jean-Louis
Prakazrel Michel
Zoez Dollaz
Jean Baptiste Point du Sable
Vicky Jeudy
Andre Berto
Michel Martelly
Blondedy Ferdinand
Phyllisia Ross
Alan Cave
Roody Roodboy
Olivier Martelly