Quick Summary
Name: Phyllisia Ross


Age: 33 years

Place of Birth: United States of America

Date of Birth: 10th of December 1987

Height: 5fts 6 inches (166 cms)

Birth Sign: Sagittarius

Languages known: English, French and Kreyol

Religion: Christianity

Weight: 49kgs

Hair colour: Black

Eye colour: Black
Profession: Singer, Songwriter, Vocalist and Pianist

Who is Phyllisia Ross?

Phyllisia Ross is a well-known American singer, songwriter, vocalist, and pianist who was born and raised in America. Her work for Haitian Kompa Genre has been praised for its success and inspiration. She recorded and published her first single, 'Konsa,' in 2014, and has since released six additional singles.
Phyllisia's music has featured well-known artists like rapper The Game, R&B singer Ne-Yo, and reggae singer Jah Cure. She was always interested in music and the creative business, even as a child. Her parents encouraged her, and her father purchased her a piano when she was five years old.
Early Life

Since her early childhood days, her father wished for her to become a doctor. After seeing his daughter playing the neighbour's piano, her father was persuaded that Phyllisia knew what she wanted, purchased her a piano when she was five years old.

Phyllisia set out to entertain anyone who would listen to her sing, play the piano, or see her perform from that point forward.

Unfortunately, Phyllisia's father died when she was ten years old. It was a difficult moment for her, but she promised her father that she would accomplish both her and his wishes, namely, that she would become both an entertainer and a doctor. She spent the following few years honing her craft by taking vocal and piano classes.

Phyllisia is now a well-known pianist and singer. She also kept her word to her father by enrolling at Florida State University, where she junior majored in Biology. She is well on her way to becoming a paediatrician and an entertainer, and she has accomplished both of her objectives.

The signing of Phyllisia to her record label was a result of "divine intervention." She recorded "Wind Beneath My Wings" as a memorial to her late father when she was sixteen years old. On her demo CD, that was the first song.

Coincidentally, the CEO of her record label has a special connection to the same song. It just took four bars of Phyllisia's passionate, strong voice radiating from the CD to persuade him that she was a unique gift, "divinely sent." He grabbed his phone and instructed his workers to locate the individual who spoke in a holy voice.

Phyllisia's inspiration
Phyllisia praises her mother for instilling in her the indomitable will, determination, and tenacity to achieve everything she sets her mind to. "She is my rock and my ultimate role model," Phyllisia says of her mother.

"She is the epitome of what a strong lady should be. I believe she is the reason I have high aspirations for myself because of her example."

"My mum has had the greatest influence on me and is the sole reason I am who I am today.
I believe I can achieve anything I set my mind to with the unwavering support of my parents and complete family."

Phyllisia's soft and soulful vocals are evocative of a blend of Sade, Anita Baker, and Alicia Keys, and are inspired by them. Phyllisia is already on her way to cementing her status as one of the best entertainers in the music industry, thanks to an extraordinary combination of beauty, intelligence, musical, and vocal skills. She's performed all over the world in a variety of languages, including English, French, and Kreyol.

Who are Phyllisia Ross' parents?
She was born in New York to a Haitian mother and an American Jewish father. She views herself as a "fusion" and an American melting pot. Phyllisia likes to keep her family's information private, so not much is known about her parents.

The name of Phyliss' mother is unknown; all that is known is that she is one of the women with whom Duck Dynasty actor Phil Robertson had an affair 45 years ago, in the 1970s, after marrying his wife Kay in 1966. In the Women's Football Alliance, she made Team USA as a wide receiver.

Phil Alexander Robertson (born April 24, 1946) is an American professional hunter, businessman (Duck Commander), and reality television personality on Duck Dynasty. He also appears on the Outdoor Channel's Duck Commander, a hunting show.
He was a football player at Louisiana Tech University. He earned a master's degree in education and taught for several years.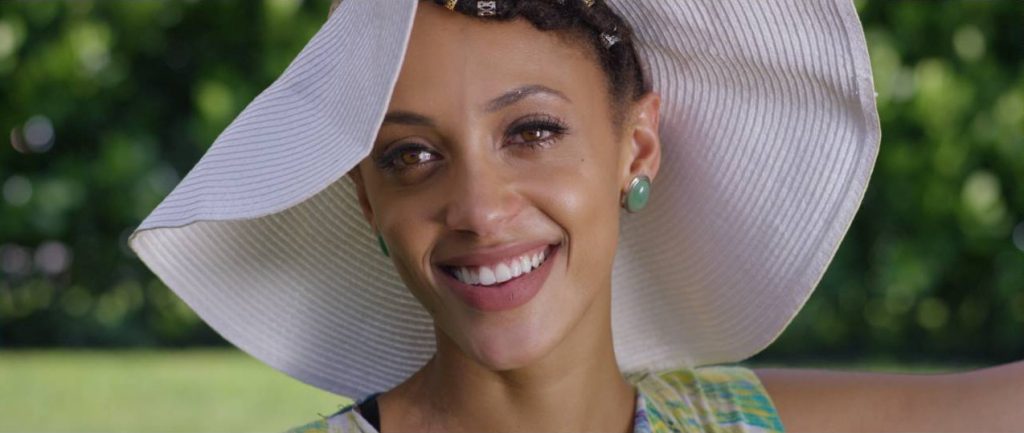 What is Phyllisia Ross' marital status/Is she dating?

A moment in a person's life when he or she is actively pursuing romantic relationships with other people is referred to as dating. When two unmarried celebrities are seen in public together, they are commonly referred to as "dating," implying that they were seen together in public and it is unclear if they are just friends, exploring a more intimate relationship, or romantically connected.

Phyllisia Ross is quite discreet about her personal and romantic life. She chooses to keep her marital status and relationship private, just like her family's information and whereabouts.

Does Phyllisia Ross' has any children?

Currently, she does not have any biological or adopted child.

Phyllisia Ross' net worth

Phyllisia Ross is a well-known personality. She has been included in the list of famous persons born on December 10, 1987. The majority of her income comes from being a successful songwriter. As of 2019, Phyllisia's net worth is around $10 million.

Does Phyllisia Ross uses any social media apps?

Yes Phyllisia Ross uses social media and is quite active on them as well. She uses Instagram, Twitter, Facebook and YouTube. Along with these social media sites, she also has her personal website where users can discover things about her, concert dates, her music and more.

Phyllisia Ross' music career

Phyllisia has been enthusiastically honing her singing and piano skills since she was three years old. Her unrelenting commitment has helped her to hone her vocal, instrumental, composition, and production skills, allowing her to master and incorporate a variety of genres into her music, including classical, R&B, jazz, soul, and global music in a variety of languages (English, French & Kreyol).
Phyllisia is no stranger to public adoration and professional acclaim in the music industry. She has worked with some of the industry's biggest names, including Jah Cure, Marvin Gaye, Ne-Yo, and The Game.

Phyllisia's career took a change in 2014 when she decided to concentrate on the world music genre. The public fell in love with her vocal style, excellent musicality, usage of many languages, and homage to Phyllisia's Haitian ancestry in the kompa production style with the release of her single "KONSA."

Compas (Haitian Creole: konpa) is a type of modern Haitian méringue dance music. The founding of Ensemble Aux Callebasses in 1955, which later became Ensemble Nemours Jean-Baptiste in 1957, promoted the genre. The many Haitian bands' repeated tours have entrenched the style throughout the Caribbean.
As a result, compas is the primary musical form in a number of countries, including Dominica and the French Antilles. This méringue style is influential in parts of the Caribbean, Portugal, Cape Verde, France, and parts of Canada, South and North America, whether it is called zouk in places where French Antilles artists of Martinique and Guadeloupe have taken it, or compas in places where Haitian artists have toured.

The word "Compas" means "measure" or "rhythm" in Spanish, and one of the most distinguishing features of compas is the constant throbbing tanbou beat, which is typical to many Caribbean music forms. Compas direct is a Spanish word that means "direct beat." It is spelt konpa in Creole, albeit it is more commonly spelled with a "m" rather than a "n."

Many hits have been released, including "MA VIE SANS TOI," which features French singer-songwriter Marvin, "ONLY FOR YOU," which combines R&B, kompa, and electronic music production styles, "U & Me," which features authentic reggae production, "CAN'T RESIST," which contains kizomba elements, "ONE," an upbeat summer afro-pop tune, and " DI MWEN," which is a subtle mix of soul, R&B.

Phyllisia has performed in nations all over the world, including Canada, the United States, the Ivory Coast, Haiti, France, Guyane, Jamaica, Mauritius, the Netherlands, La Réunion, Martinique, Grenada, Bermuda, St. Kitts, Trinidad, Guadeloupe, and many more.

Phyllisia prides herself on placing education and business at the forefront of her career, in addition to being an artist. Phyllisia Ross Mizik is a hundred percent independent recording artist who owns and operates PHYLLISIA ROSS MIZIK, her own music production company. She also holds a biology degree from the University of Miami, which she earned while touring and performing.

The Institution of Miami (UM, Miami, UMiami, U of M, or The U) is a private research university located in Coral Gables, Florida. As of 2020, the university had approximately 18,000 students enrolled in 12 colleges and schools, including the Leonard M. Miller School of Medicine in Miami's Health District, a law school on the main campus, and the Rosenstiel School of Marine and Atmospheric Science on Virginia Key, with research facilities at the Richmond Facility in southern Miami-Dade County, among others.





OTHER POPULAR PROFILES
Naomi Osaka
Jason Derulo
Garcelle Beauvais
Clermont Twins
Leonard Francois
Wyclef Jean
Jamie Hector
Jacki-O
Jimmy Jean-Louis
Prakazrel Michel
Zoez Dollaz
Jean Baptiste Point du Sable
Vicky Jeudy
Andre Berto
Michel Martelly
Blondedy Ferdinand
Phyllisia Ross
Alan Cave
Roody Roodboy
Olivier Martelly