Quick Summary
Name: Andre Berto

Real Name: Andre Michael Berto
Nickname: The Beast
Height: 5ft 7in (170cm)
Reach: 68.5 inch (174cm)
Nationality: American-Haitian
Date of Birth: September 7, 1983 (38 years)
Place of Birth: Winter Haven, Florida, USA.
Boxing Stance: Orthodox

Division: Welterweight


Who is Andre Berto?
Andre Michael Berto (born September 7, 1983) is a professional boxer with dual citizenship in the United States and Haiti. He is a two-time welterweight world champion, having won the WBC and IBF titles in 2008 and 2011, respectively, as well as the WBA interim title in 2015.

He won the National Golden Gloves tournaments in 2001 (at light middleweight) and 2003 (at welterweight) as an amateur, and went on to represent the United States at the 2003 World Championships, winning a bronze medal in the welterweight division. He also competed in the 2004 Olympics for Haiti, reaching the first round of the welterweight division.

Berto has gained a reputation for his tenacity, formidable punching power, and quick hand speed since his professional debut in 2004. He was a rising star in the welterweight class and a highly rated young prospect in boxing in the late 2000s.

In 2011, he was considered as the world's third best welterweight, after Manny Pacquiao and Floyd Mayweather Jr. He held the WBC welterweight title, which he had won in 2008 and successfully defended five times, and was ranked as the world's third best welterweight.

Berto's career was cut short with a loss to Victor Ortiz in 2011, which earned The Ring magazine's Fight of the Year award. Berto's career has been up and down since then: he lost three more fights from 2012 to 2015, but rebounded back in 2016 with a rematch victory over Ortiz.


How was Andre Berto's early life like?
Andre Berto, the son of Haitian immigrants, was born and reared in Winter Haven, Florida, USA, as one of seven children. Several Berto family members would become active in combat sports. Revelina, Andre's sister, and James, his older brother, are both professional mixed martial artists.

Dieuseul, their father, is a former professional kickboxer who competed in UFC 10. After being beaten up by classmates several times, Andre's father introduced him to boxing at a mere age of ten. Berto learned the sport from Dieuseul at a Winter Haven school. Berto turned to boxing as a way to stay out of trouble in the harsh neighbourhood where he grew up.
Andre Berto's Amateur Career
Andre's father resorted to teach him boxing, just so that Andre could escape bullying and grow up to be a bit more tougher and stand up for himself in a harsh crime-ridden neighbourhood. Little did he know that young Andre had some natural flair for boxing and was rapidly showing his skills in the ring and turning heads, as people began to take notice of him.
Berto won a bronze medal in the 2003 World Championships as an amateur. He also won twenty-two state titles in Florida and was a two-time National Golden Gloves winner, a two-time National PAL champion, a three-time U.S. amateur championship medalist.

Olympians, National US Champions, and Professional Champions have all competed in the National PAL Boxing Tournament. The National Association of Police Athletic/Activities League (NPAL) Boxing Tournament has been one of the more prestigious tournaments where competitors earn ranking points and bids to the Olympic Trials for the majority of its existence. For boys and girls aged 8 and up, PAL boxing is an Olympic-style boxing programme. By allowing police officers and young people to engage in a non-confrontational setting, the programme hopes to develop a bond of mutual trust and understanding.

NPAL's boxing programmes assist not only the person but also the community in which they live for a variety of reasons. It encourages self-reliance and accountability, and it's a great way for people who don't like team sports to express themselves. They learn to respect their self-defense abilities and employ them sparingly in the ring.
Berto also defeated future world title contender Andre Dirrell and future three-weight world champion Timothy Bradley twice before to the 2003 World Championships.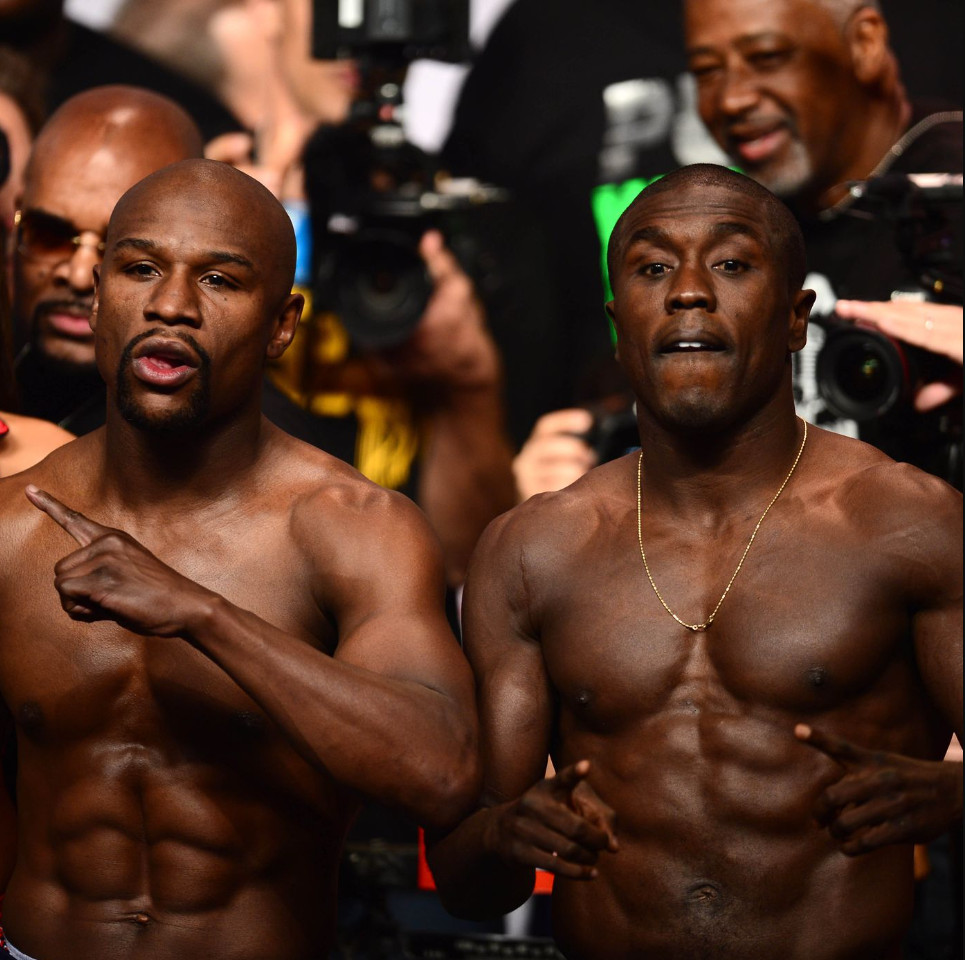 2004 Olympics, Greece
The 2004 Summer Olympics, popularly known as Athens 2004 and formally the Games of the XXVIII Olympiad, were an international multi-sport event held in Athens, Greece, from August 13 to August 29, 2004. With 301 medal events in 28 different sports, the Games attracted 10,625 competitors from 201 countries, 600 more than planned.

They were supported by 5,501 team officials from 201 countries. All countries with a National Olympic Committee were in attendance for the first time since the 1996 Summer Olympics, and it was also the first time Athens hosted the Games since their initial modern incarnation in 1896.
Berto was the overwhelming favourite to win the 2004 Olympic Trials and earn a spot on the US Olympic boxing team. Those hopes were destroyed when he was disqualified for throwing Juan McPherson to the canvas in the first round of the trials. Berto was leading the fight until McPherson collided with him and was sent to the canvas, where he was ruled unable to continue.

He was disqualified for the incident, which was ruled a flagrant foul. Following a successful objection, he was proclaimed the winner and advanced to the next round. Berto won that match as well and was preparing for the finals when the first verdict was overturned at a follow-up meeting the night before, effectively ousting Berto from the competition.

Andre was able to keep his Olympic ambitions alive by qualifying for Team Haiti, and was later granted Haitian citizenship alongside his American citizenship, an exception granted by the island government to the Olympian. Berto was defeated by Xavier Noel of France in the first round.
Berto's Rise Towards The Top


Berto made his professional debut in Little Rock, Arkansas, in December 2004, knocking out Michael Robinson in the third round with a technical knockout.
He knocked out 13 of his first 15 opponents, and he was voted ESPN.com's Prospect of the Year in December 2006 after a sixth-round TKO of Miguel Figueroa.
In 2007, the hard-hitting Floridian resumed his ascent through the 147-pound division, defeating Norberto Bravo of The Contender, Cosme Rivera, and David Estrada in tight fights.

Berto's first attempt at a world title came in June 2008, when he faced Miguel Angel Rodriguez in Memphis, Tennessee, for the vacant 147-pound belt.
Berto won the title by TKO in the seventh round, knocking Rodriguez to the mat twice in the last round before the bout was stopped by the referee.


Andre's challenge for titles
Berto made his comeback in April 2010, knocking out Carlos Quintana in the eighth round in Sunrise, Florida.
In November 2010, he won his fifth consecutive championship defence with a first-round TKO of Freddy Hernandez in Las Vegas.
Berto lost his championship and suffered his first professional defeat in April 2011 at Mashantucket, Connecticut, when Victor Ortiz won a 12-round unanimous decision.

Berto was floored in Round 1, Ortiz was dropped in Round 2, and both fighters were knocked out in Round 6. The Ring dubbed the fight the Fight of the Year after Berto was floored in Round 1, Ortiz was dropped in Round 2, and both combatants were knocked out in Round 6.
Berto challenged Jan Zaveck for the world title in September 2011 in Biloxi, Mississippi, following the loss.
Berto was re-crowned champion after Zaveck's corner stopped the bout in the fifth round due to the Slovenian's injured right eye.

Berto's fight with all odds
Berto chose to forfeit his title rather than face mandatory challenger Randall Bailey in order to revenge his loss to Ortiz.
The rematch was supposed to take place in June 2012, however it was postponed a month before the fight.
Berto made his comeback to the ring in November 2012, losing a 12-round unanimous decision to Robert Guerrero in a bid for the vacant 147-pound belt.
After knocking him down in Round 11, he lost by TKO in the 12th round to Jesus Soto Karass in July 2013.

Berto tore his right shoulder early in the bout against Karass and had surgery in August 2013 to repair the torn tendon.
He didn't fight again until September 2014, when he defeated Steve Upsher Chambers in a 10-round unanimous decision in Cincinnati.
After losing a majority decision to unbeaten, unified world welterweight champion Floyd Mayweather–this generation's greatest boxer–in September 2015, Berto overcame a second-round knockdown to avenge his fourth-round KO loss to Victor Ortiz in April 2016.
In April 2017, he was defeated by Shawn Porter in the ninth round by TKO.
Berto reignited his career on July 28, 2018, as he came back from a third-round knockdown to defeat left-handed, former two-division world champion Devon Alexander in a split decision at Staples Center in Los Angeles.

Berto was supposed to fight Miguel Cruz on August 3, 2019. However, after injuring a bicep muscle during sparring, the two-time world welterweight champion was forced to withdraw from his fight against Miguel Cruz on Saturday night on FOX.
Andre's love for Haiti
Berto defended his title in his next three fights, winning 12-round unanimous decisions against Steve Forbes, Luis Collazo, and Juan Urango.
In January 2010, he was scheduled to defend his title against Shane Mosley in a 147-pound unification bout, but he withdrew because Haiti was devastated by a massive earthquake.
Berto and his brother Cleveland joined a group called Project Medishare, which transported doctors and medical equipment from the United States, and travelled to Haiti four days later to assist in the relief effort, after an uncle and seven other family members were died in the disaster.
"It was all dust and rubble," Berto told the Los Angeles Times in 2011. "There was house after house, just crushed to the ground. It felt like I had walked into a war zone. It was a nightmare, a completely different place."


OTHER POPULAR PROFILES
Naomi Osaka
Jason Derulo
Garcelle Beauvais
Clermont Twins
Leonard Francois
Wyclef Jean
Jamie Hector
Jacki-O
Jimmy Jean-Louis
Prakazrel Michel
Zoez Dollaz
Jean Baptiste Point du Sable
Vicky Jeudy
Andre Berto
Michel Martelly
Blondedy Ferdinand
Phyllisia Ross
Alan Cave
Roody Roodboy
Olivier Martelly