Quick Summary
Date of Birth: November 26, 1966
Other Names: Beauvais-Nilon
Occupation: Actress, Television Personality, Author, And Former Fashion Model
Known for: Starred in The Jamie Foxx Show and the crime drama series NYPD Blue
Spouses: Daniel Saunders ​(m. 1991; div. 2000)​
Mike Nilon (m. 2001; div. 2011)
Who is Garcelle Beauvais?
Born in Saint Marc- a commune in Western Haiti Artibonite, Beauvais was raised by her mother from the age of seven as her parents divorced around the time. She was brought up in Peabody, Massachusetts along with six elder siblings. Prior to moving to the states, she could only speak French and Creole however her favourite television series as a child- Sesame Street taught her English.
Modeling Career
Beauvais, in an attempt to make a career in modeling moved to Miami at the young age of 16. In an interesting turn around, she was spotted by the owner of the modeling agency she was trying to approach without an appointment. She was immediately hired and went on to work there for a year before moving on to New York City after being signed by the prestigious Ford Agency. At the agency she was represented by Eileen Ford and worked with many high end and famous designers. Her exotic looks became quite popular within the modeling industry.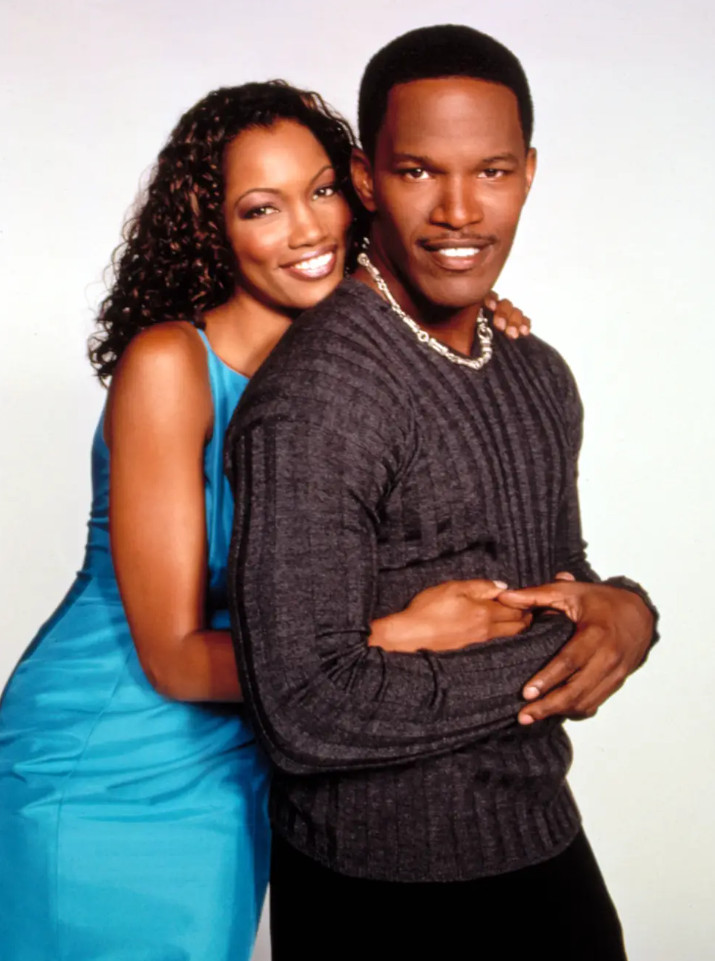 Foray into Movies and Television
Beauvais made her debut in the show Miami Vice as a waitress in Episode 18 and then as a homeless girl in another episode. She landed a role in Coming to America at the age of 19 which was her first full feature film. In her role as Cynthia Nichols in the primetime soap opera, ' Models Inc.' Beauvais garnered immense popularity. But it was not until the extremely popular- 'The Jamie Foxx Show' that her celebrity ventured into unchartered territories. In the show she played Francesca Monroe also known as Fancy who was the love interest of the lead character- Jamie King. She was portrayed as a hotel employee- a front desk clerk in the hotel King's Tower.
It didn't take Beauvais long to find another project to work on once The Jamie Foxx's show ended. She quickly began NYPD Blue as Assistant District Attorney Valerie Heywood who was the love interest of Detective Baldwin Jones which was played by Henry Simmons.
She also worked in music videos- Down Low (Nobody has to know) by R Kelly and Take You Out by Luther Vandross. She has also co-hosted Hollywood Today Live in 2016 which was an infotainment show. She is also the first Black cast member in 'The Real Housewives of Beverly Hills' appearing in the tenth season which premiered in April 2020.
Who are Garcelle Beauvais' parents?
Beauvais' mother is Marie-Claire Beauvais who worked as a nurse, and father Axel Jean Pierre was a lawyer. She was only three when her parents got divorced and four years later she along with six of her siblings and her mother moved to Massachusetts. During her teenage years, her parents had a reconciliation and eventually remarried, moving to North Miami when she turned seventeen. However, this reconciliation did not last long as after one year they separated again. Beauvais has shared in several interviews that she did not share a good relationship with her father. Her mother, however, proved pivotal in her journey encouraging her to live her dreams by trying her luck out in New York.
Other Ventures of Garcelle Beauvais
Beauvais is a multi-hyphenate having donned many hats including that of a writer, entrepreneur and talk show host. When she couldn't find any children's book on biracialism- she set out with co-author Sebastian Jones to pen a book that addresses the thoughts and feelings of biracial kids. She was inspired by her own children and their needs- especially when people questioned their lineage, of fielding such questions. In her opinion the world needs more of such conversations that lead people to talk about all kinds of things, race issues, heritage and navigate some of the tough situations that the world presents.
She also has a children's care line by the name- Petit Bijou which is a one stop shop for children's jewellery and care products. A terrific talk show host, Beauvais speaks about sex, dating and relationships in a show named, 'Going to Bed with Garcelle'.
Garcelle Beauvais' fitness routine
At 5'9" and looking like a goddess, Beauvais' fitness routine is simple and effective. As the pandemic took over, she took long walks to ensure she stayed active, however it was not to exercise or put pressure on her body to look a certain way- she just did it as a form of self care. She chooses to stay fit by doing Pilates- it has helped her look lean, the results are fairly quick and it has also helped her strengthen her body. Before her workout to ensure she has a power packed session- she makes smoothies for herself. Of late she has included nuts and fruits in her diet. She is all about balancing when it comes to her eating and exercise choices.
Beauvais' Relationships
Garcelle has dated a few famous men in the past including Will Smith and Sean Penn and has been married twice to Daniel Saunders and Mike Nilon. She met Daniel in 1990 and decided to tie the knot next year and welcomed son Oliver the same year. After being together for nine years the couple decided to part ways.
With Mike Nilon the marriage ended rather abruptly when Nilon admitted to having been cheating on Beauvais for five years in their nine year marriage. Beauvais was heartbroken and even sent out a mass mail reporting this development to many of Nilon's colleagues. She immediately filed for divorce and went for joint custody of their fraternal twins Jax and Jaid.
She confessed having dated Will Smith in the show Real Housewives of Beverly Hills. She was seen going out with Sean Penn in 2011. However they were not seen in public after a couple appearances. Beauvais also dated another man named Mike however the relationship did not last that long.
Beauvais' Personal Life Controversies
Beauvais' in a mass email that she sent out to the colleagues of her second husband Mike Nilon revealed that her husband had admitted to having an affair for five years in her nine year long marriage. She clearly wrote that she was devastated and that the two boys she has with Mike do not deserve this. Her twins Jax Joseph and Jaid Thomas are now fourteen years old (born 2007) and she also has a son Oliver Saunders aged thirty (born 1991) with her first husband Daniel Saunders.
Beauvais' Personality
Beauvais has been often described as an outgoing and fun loving personality who makes friends easily and has a way with words-given she has hosted a show and a talk show. People and her close friends consider her as really inspiring and motivating. She is also working on her memoir where she hopes to describe her journey into Hollywood- as a woman, portray her struggles and funny memories as well. She believes that it takes resilience, fortitude and faith to survive in as competitive an industry as Hollywood is and also thrive. Her memoir is named- Love Me As I Am. The book's press release describes her as someone who has suffered an emotional battle between her wild, rebellious nature and her desire to be a good girl. She also describes herself as a people pleaser. She had to learn how to unapologetically put herself first. She hones an innate desire to write within herself as she thinks it was what she has always wanted to do but did not muster up the courage to do until- I am Mixed happened with her co- author Sebastian Jones.
Beauvais is long term friends with Hollowood actors Denise Richards and Lisa Rinna. Although during the shooting of Real Housewives of Beverly Hills there had been some ups and downs between the friendship of Lisa and Beauvais, during season 11 the two had sorted out some of their differences and stated that they missed each other's company. Beauvais has a home in San Fernando Valley which is tastefully designed especially her kitchen, glam room and her bedroom. In the lockdown she transformed her guest room into a chic workspace complete with intricately designed bookshelves, a workspace among other stuff. She offers a peek into her room in the Real Housewives of Beverly Hills.
Given her vast experience in modeling, Beauvais has never worked with a stylist and puts together her outfits herself. She credits her love for fashion to her mom who would always dress her up as a kid and taught her that jewellery was a way of expressing your individuality.She also does not believe in only high end brands for herself. As a Haitian she loves her colors and loves experimenting with them. Her mother was often surprised when she wore all monochrome and black. She is proud of her heritage and is often seen advocating for the same.
OTHER POPULAR PROFILES
Naomi Osaka
Jason Derulo
Garcelle Beauvais
Clermont Twins
Leonard Francois
Wyclef Jean
Jamie Hector
Jacki-O
Jimmy Jean-Louis
Prakazrel Michel
Zoez Dollaz
Jean Baptiste Point du Sable
Vicky Jeudy
Andre Berto
Michel Martelly
Blondedy Ferdinand
Phyllisia Ross
Alan Cave
Roody Roodboy
Olivier Martelly