By Alex Popa and Edited and Finalized by Jem Garcia
Villa Cana Hotel is located in Cap Haïtien, in the north of Haiti, 15 minutes from the main city and the international airport of Cap-Haïtien. A few minutes away, you'll find several tourist destinations like the Fortress of Citadelle and the sunny beaches of Labadee. This is where the Royal Caribbean Cruise International organizes weekly cruises.
The hotel itself is a cultural and historical marvel, imbued with a lush and natural aesthetic that invites you to keep dreaming. Once inside, you'll be welcomed by a vibrant view with well-trimmed hedges, finely-kept trees, a poolside area, and beautiful architecture. This environment is fine-tuned to achieve a singular purpose – to make you feel at home.
Extensive Customer Service and Activities
The Villa Cana Hotel offers extensive customer services and packages, starting with a catering service, transport to and from the hotel, entertainment, and more. The staff wants you to feel welcomed and relaxed here, and from the moment you walk in, your wishes are their commands. There's a restaurant, two bars, and a snack bar ready to take your order and customize it based on your wishes.
The Front Desk is available 24/7, the check-in is at 3:00 p.m. and the check-out is at 12 noon. They offer professional baggage services for all the guests, so you don't have to carry your luggage to your room. The staff will take care of that and guide you through the hotel to your room. The Common Areas include: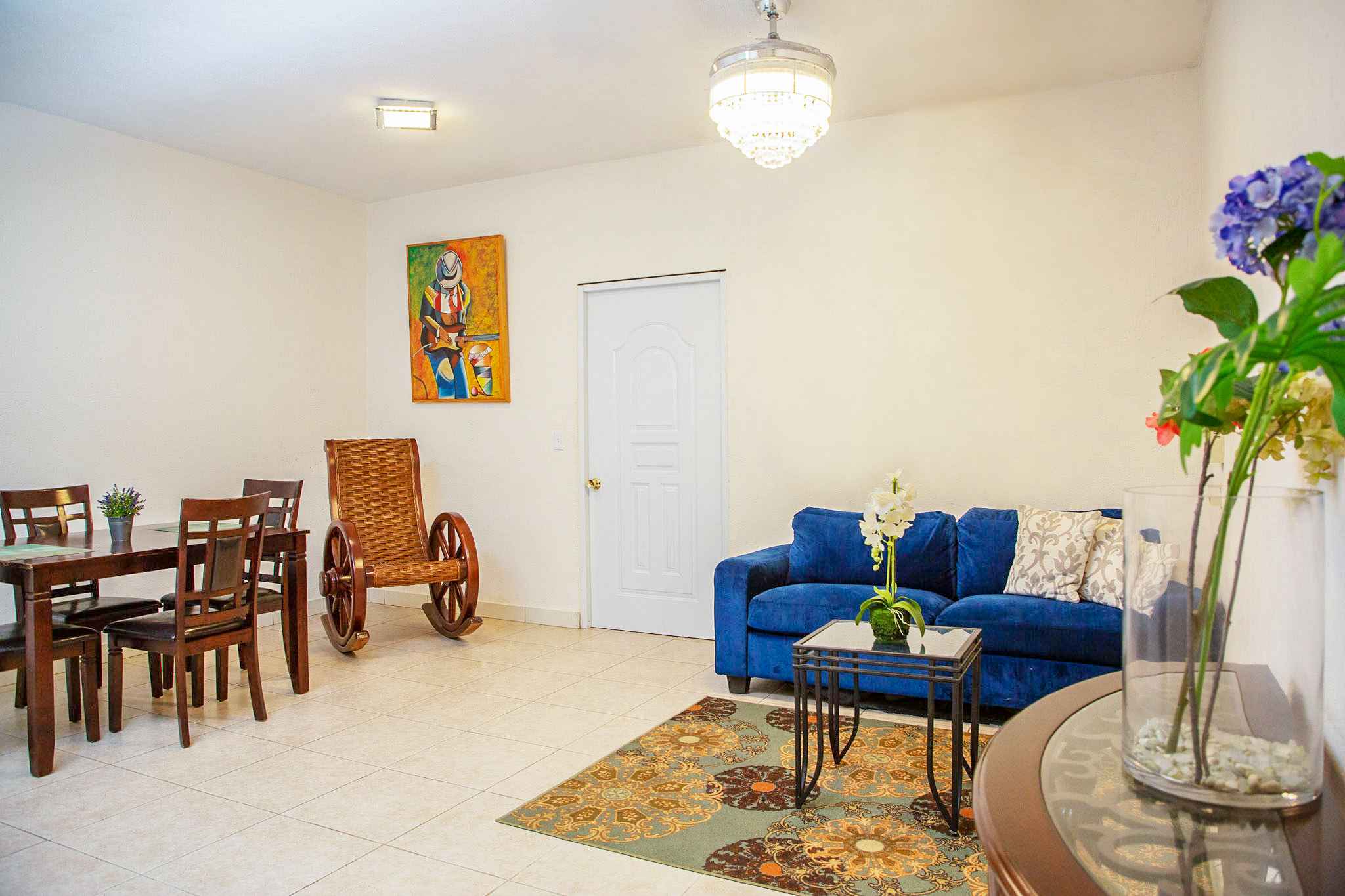 A Garden
Several terraces
A Great Common Hall
Conference room
Function room
A Chapel
Tropical Pool
Harmony Pool
A Store
In terms of entertainment, the hotel has a wide variety of activities you can engage in. Here's what you have access to at the Villa Cana hotel:
A Playground
A Ping Pong Table
Billiards
A Massage Room
A Gym
A Picnic Lawn
A Gaming Area
Several Jogging Paths
A Karaoke Room
You'll never feel bored at the Villa Cana Hotel because there are so many things you can do! Moreover, they can prepare special amenities for specific events like weddings, conferences, birthdays, first communions, private dinners, team building, and other special occasions. The staff is always at your disposal, and no matter the request, they can meet your expectations in full!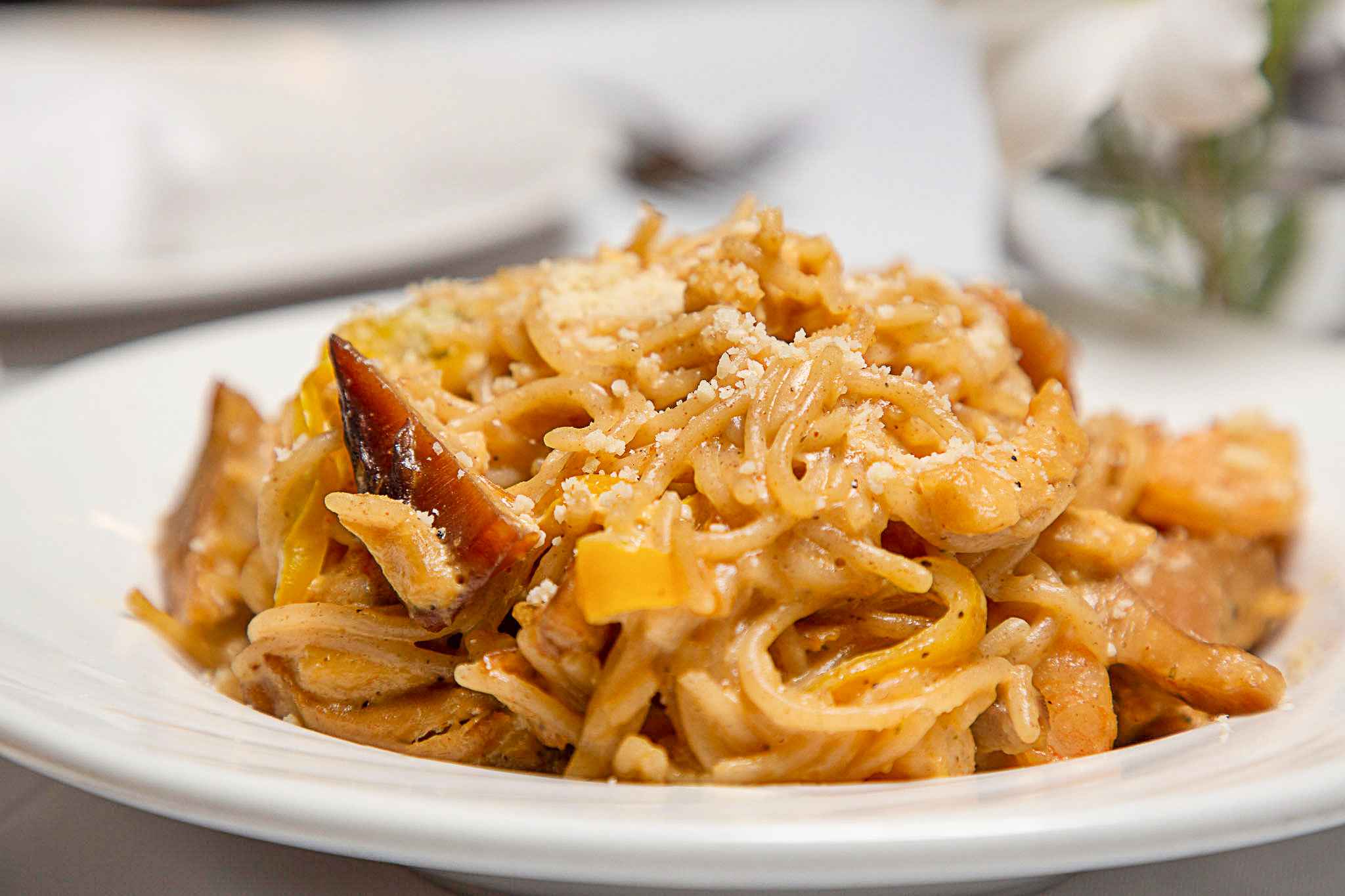 A Taste of Local Haitian Cuisine
The Villa Cana Hotel has prepared a wide range of local recipes inspired by Haitian cuisine and other international cuisines. From the restaurant, you can order any of the following:
Creole food
Vegetarian food
Pizza
Sandwiches
Burgers
Fish
Desserts
Steak
Pasta
Ice Cream
And much more…
Spiced with local aromatic herbs, prepared by professional chefs, and served with love, the food at Villa Cana will sweep you off your feet. It's one of the best takes on Haitian cuisine we've seen so far. Most clients are fascinated by the exotic flavor of the food and the simplicity with which it's designed and presented.
Villa Cana uses fresh ingredients prepared on the spot for a nutritional and flavorful meal. Whether you want a griot, a burger, a pizza, or a steak, the chefs here work fast and efficiently, and you'll have your food shortly. You'll come to love and appreciate the services and delightful food here. Few things are more enjoyable than savoring a warm and flavorful steak on a terrace overlooking an emerald forest just beyond the crystal-clear pool!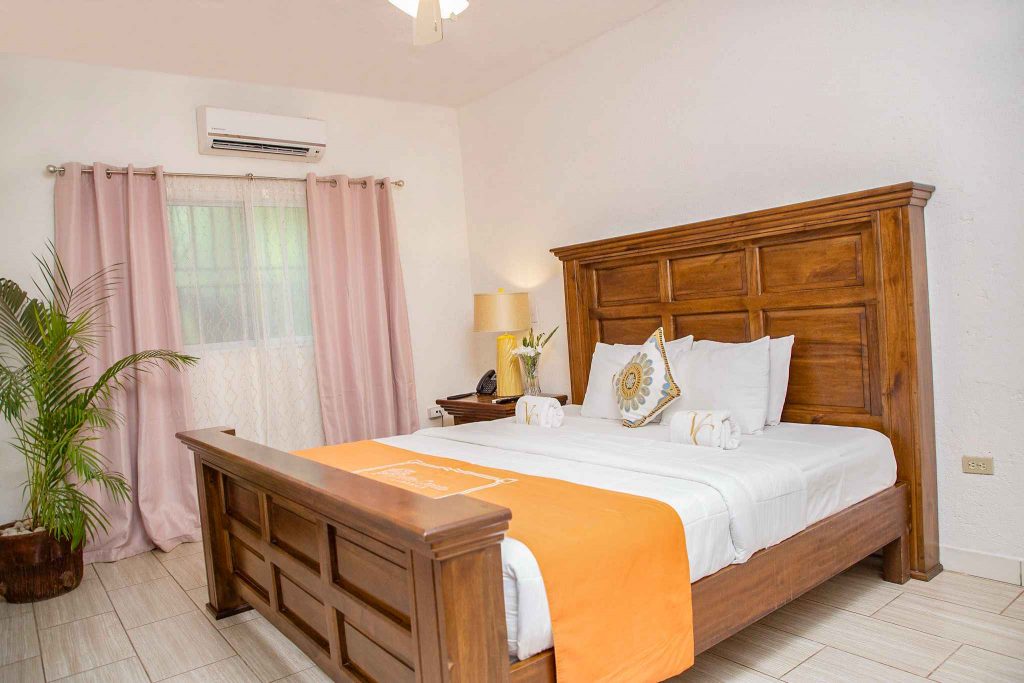 A Room for Any Occasion
The Villa Cana has an exquisite selection of rooms designed to reflect the picturesque atmosphere of the surrounding landscapes. Depending on the occasion and number of people, you can choose between:
Standard Rooms
Deluxe Rooms
Suites
Executive Rooms
Apartments
Bungalows
We welcome couples, single individuals, and families with children alike! Our hotel will take care of your needs in the most complete manner possible. Starting with room service, ironing, and laundry service and ending with a massage room and a gym, the Villa Cana has everything you might need. Haiti has never looked more beautiful than it does from the terrace of Villa Cana.
Hotel clients also have secure and free parking, with a shuttle service and baggage services ready to accommodate their needs. You won't need to worry about anything once you arrive at Villa Cana. It's what most of us want – a place where all our worries disappear, and we can simply relax without a care in the world. That place is Villa Cana, and it does a magnificent job at creating that atmosphere.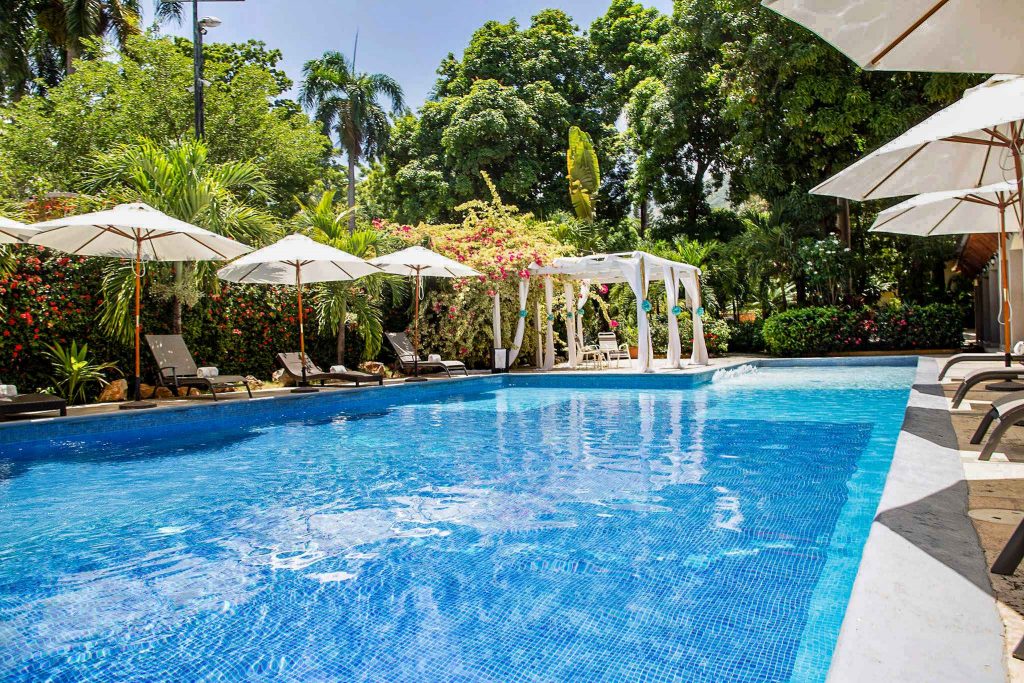 Take Your Dream Vacation at Villa Cana Hotel!
Thinking about taking a vacation in Haiti but unsure what hotel to choose? Take our advice and choose Villa Cana Hotel! You won't regret it, and you'll have an awesome time with your family and friends. With all the activities and amenities here, you won't ever find yourself bored or unsatisfied with your choice. The food is delicious, the views are superb, and the staff is very friendly as well.
You'll get a professional driver to drive you from the airport to the hotel premises, and this means you'll get to enjoy the natural vistas surrounding the hotel. Once you arrive, you'll be welcomed by the hotel staff and guided to your room. And that's when your adventure begins. Go to the pool, go jogging, order a burger, relax with a picnic, get a massage, and do anything you want in this green paradise!
You can contact Villa Cana Hotel by email at reservation@villacanahaiti.com Alternatively, you can call them at (509) 3221-2552 or at (509) 4802-4099. The hotel is on 8, Rue Villa Cana, Route Nationale No. 1, Vaudreuil, Cap-Haitien.