Quick Summary


Name: Alan Cave

Birth Name: Georges Alan Cave

Also known as: AC
Date of Birth: 27th February 1966

Birth Sign: Pisces
Music Genres: Compas and Troubadour

Instruments: Guitar

Labels: AC, Entertainment & Distribution

Associated Acts: Zin from 1989-2009

Occupation(s): Singer, Producer and Entrepreneur

Years Active: 1989-Present

Who is Alan Cave?

Georges Alan Cavé (born February 27, 1966, in New York City) is the lead singer of the compas (kompa) band Zin.

Cavé was born in Haiti to Haitian parents and spent the majority of his adolescence there. His mother, Yanick Jean, was a poet, writer, and art director, and his father, Syto Cavé, was a poet, writer, and art director. Cavé toured the Caribbean (Martinique, Guadeloupe, and Saint Lucia), France, the United States, and Canada with his famous father.

Cavé was born into a family of artists and authors, so it was only natural for him to follow in their footsteps. Alan played the guitar frequently during his adolescence, screaming out beautiful and heartfelt words and melodies that, to many audiences, appeared beyond his years. Cavé made his stage debut when an actor in a play fell ill and begged him to sing the song "La Personne." Cavé's ambition to pursue a musical career was solidified by the passionate crowd response, and Alan Cavé became a household name in Haiti.

Cavé auditioned with Alex Abellard and Eddy Saint-Vil in 1987, and he was promptly signed to the Zin group. "O Pa," the group's debut album, was released in 1989. Zin's guitarist-songwriter Eddy St. Vil, keyboardist and leader Alex Abellard, and the band's 11 members are still popular after more than two decades, with lovely ballads and classic Haitian kompa beats. Cavé's voice, which has been described as "seductive," was instrumental in the band's popularity.

Alan has collaborated with Zin on various albums over the last decade, ranging from "Fe m vole 1988" through "Kanpesou yon beat 1999." In 1999, "All I Want" became the most talked-about song in the Haitian-American music industry, and Unique Productions in Boston, MA honoured him for penning the lyrics.

Alan Cave's unique vocals and sounds have made him the most sought-after special guest artist in the Konpa, French, and Zouk music industries. In 2001, he released "Se Pa Pou Dat," an album that bridged cultural, generational, and artistic divides and was clearly exactly what people wanted to hear. The record was well-received.

Alan Cave's Career
Cavé has amassed a large body of work as a songwriter, with songs and unreleased recordings in English, French, and Haitian Creole. When asked what motivates him, he simply said, "Life and people." He stated that he would love to be known as a writer and composer because writing songs and releasing an album requires not only talent, but also passion, aspiration, discipline, and hard work. In the French-Caribbean community, he is a sought-after performer.

The Caribbean is noted for its abundant musical production, which arose from the brutal Spanish, British, Dutch, and French colonization of the Americas, which brought together many cultures—Indigenous, European, and African. However, the great popularity and influence of Anglophone Caribbean genres such as Jamaican reggae and dancehall, as well as the broad influence of Cuban popular music, often overshadows French Caribbean popular music.

Outside of France and Francophone Africa, French Caribbean pop music is still relatively unknown, yet its melodic melodies and rhythmic complexity match other folk-pop hybrids marketed as "world music," such as son Cubano and Congolese soukous. Haiti, as well as the offshore French enclaves of Martinique and Guadeloupe, have made significant contributions to Caribbean popular music since the 1950s.

Cavé has worked with a number of well-known French Caribbean kompa artists and bands, including Malavoi, Mario DeVolcy, Tanya Saint-Val, Haddy N'jie, and Roy Shirley. Se Pa Pou Dat, his debut solo album, was released in 2001 and was a huge success. Even if listeners may not comprehend the words, this album appears to transcend language and cultural sound barriers, with songs popular in Japan, Africa, and South America. He has continued to pursue a solo career, releasing five solo kompa albums.

Kompa is a piece of popular jazz-based dance music that began in Haiti in the mid-twentieth century. Méringue de salon, a string-based style of Haitian dance music inspired by contra dance, a European dance style, is the source of kompa. Many Caribbean music forms, such as Antillean zouk and cadence-lypso from the Dominican Republic, have been inspired by kompa's popularity.

The typical kompa sound incorporates big band brass instruments such as the saxophone, trumpet, and trombone, as well as the slower rhythms of méringue de salon coupled to the throbbing beats of the tanbou, a Haitian barrel drum. Many traditional kompa instruments are replaced with electronic equipment, such as synthesisers and drum machines, and elements of hip-hop and reggae are added to appeal to club and dancehall audiences in modern kompa, or compas nouvelle génération.

Who are Alan Cave's parents?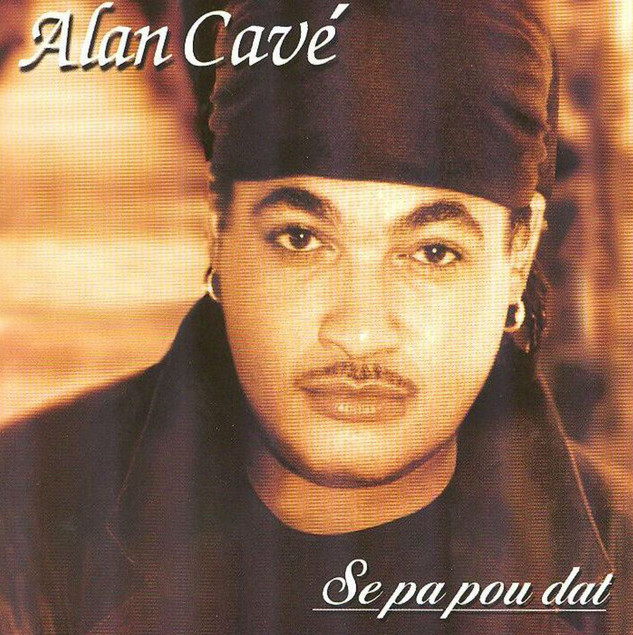 Alan Cave's father was Syto Cave, a playwright, novelist, actor, and director. Yanick Jean, his mother was a painter, decorator, poet, and author.

Syto Cavé was born on August 7, 1944 in Jérémie (Haiti). After studying at the Petit Séminaire-Collège Saint-Martial and at the Pétion high school in Port-au-Prince, he hesitated between studying law and economics. Influenced by Gabriel Imbert, Cavé preferably enrolled at the Conservatory of Dramatic Arts in Port-au-Prince.

He stayed there for four years where he took his first steps in the dramatic arts. With Charles-Alexandre Abellard and François Latour, Cavé founded the Society of Messengers of Art, a group that reads poetry and theatre (French and Haitian), on stage and on the radio.

In 1968, Syto Cavé went into exile in the United States with his wife, the writer and painter Yanick Jean, and moved to New York where he remained until 1982. The New York years were marked by several professional activities. He holds, among others, a position in the city's bilingual education program.

With other Haitians in exile – Georges Castera, Jacques Charlier, Hervé Denis, Daniel Huttinot, Josaphat-Robert Large and Jean-Marie Roumer – he founded the Kouidor theatre company. For ten years, this experimental and politicized troupe will stage in various universities and venues (e.g., Columbia University, Brooklyn Academy of Music), playing a repertoire ranging from Brecht to Kateb Yacine, Ionesco to Césaire. Kouidor is present at numerous festivals, in Martinique, Guadeloupe, France, Canada and the Latin American Festival – participating with, among others, the Living Theater, Augusto Boal and Gato Barbieri. The troupe explores new forms of theatre.

Syto Cavé returned to Haiti in 1982, joining his second wife, Régine Charlier. With Cayotte Bissainthe, Hervé Denis, Lyonel Trouillot and Pierre-Richard Narcisse, Cavé founded the Atelier des Arts et Spectacles (ADASA) in Port-au-Prince in 1983. In 1989, he founded the theater company Vigie, with Toto Bissainthe.
Syto Cavé has in its name more than a dozen pieces for the stage, in Creole and in French. They continue to be performed in Haiti, the United States, France, Martinique and Guadeloupe. In addition to writing and directing his own plays, he also directs the works of other authors, such as Simone Schwarz-Bart (Your beautiful captain, 1985-86), Ina Césaire (Rosanie-Soleil, 1987-88) and Claude Innocent (This crazy emperor, 2000). He lives in Pétion-Ville, where he continues to devote himself to theatre and writing.

Who are Alan Cave's siblings?

Alan Cave has two brothers and two sisters; Syto Cave Jr. (formerly of Lakol), Wladimir Cave, Gaelle Auguste and Sereine Leon.
What is Alan Cave's marital status?
In a private ceremony on June 18, 1999, Alan Cave married Myrtho Polo, his long-time girlfriend. He then reaffirmed his vows on September 1, 2000, at Saint Joachim and Anne Church in Queens Village, NY, in a lavish wedding ceremony.

New York is the most populous city in the United States, frequently referred to as New York City to distinguish it from New York State, or simply NYC. New York Metropolis is also the most densely populated large city in the United States, with an estimated population of 8,804,190 people spread across 300.46 square miles (778.2 km2) in 2020. The city is the hub of the New York metropolitan region, the world's largest metropolitan area by urban area, and is located near the southern tip of the state of New York.

It is one of the world's most populated megacities, with over 20 million people in its metropolitan statistical area and roughly 23 million in its combined statistical region. New York City has been dubbed the world's cultural, financial, and media centre, with a substantial impact on commerce, entertainment, research, technology, education, politics, tourism, cuisine, art, fashion, and sports. It is also the world's most photographed city. New York, which is home to the United Nations' headquarters, is an important centre for international diplomacy and has been dubbed "the world's capital" on occasion.

Does Alan Cave have any kids?

Yes, he has a son named Cameron Alan Cave.

What is Alan Cave's net worth?
Alan Cave's net worth is around $1 million. He is also a member of World Music Singer.


OTHER POPULAR PROFILES
Naomi Osaka
Jason Derulo
Garcelle Beauvais
Clermont Twins
Leonard Francois
Wyclef Jean
Jamie Hector
Jacki-O
Jimmy Jean-Louis
Prakazrel Michel
Zoez Dollaz
Jean Baptiste Point du Sable
Vicky Jeudy
Andre Berto
Michel Martelly
Blondedy Ferdinand
Phyllisia Ross
Alan Cave
Roody Roodboy
Olivier Martelly