Quick Summary
Date of Birth: October 12, 1990
Occupation: Rapper and Performer
Other Names: Elvis Millord
Known for: Blow A Check and Moonwalk
Who is Zoey Dollaz?
Born in Miami, Florida, United States, Zoey Dollaz is a Haitian-American rapper and performer. His real name is Elvis Millord. Although he was born in Miami, he was raised in Carrefour, Ouest, a residential commune located in Port-au-prince Arrondissement. When he was aged 12, he and his mother had to return to the US on the order of the US Government. Dollaz looked at the time spent in Miami as 'not bad at all'. However, being raised in Miami he was subjected to similar struggles as the rest of the people had to go through, for instance street fights, shoot-outs, drugs etc. With his gift for music, he was able to surpass all the tough times, survived and thrived to see better times. He takes pride in his roots and has stated, 'I'm not just repping for me as an American rapper. I'm Haitian. I'm repping for a whole culture'. His mother started a transportation business when they went back to Miami after staying in Haiti for a while. He also has an elder sister who he credits for introducing him to hip-hop. He learnt to rap using his sister's mix tapes collection. He even stole some of her CDs to learn and recite the raps being sung in the mix tapes. Gradually he learnt how to make his own rhymes. He started showing talent for rhyming at the little age of 10 and seventh grade knew he had to pursue a career in rapping.
Zoey Dollaz is critical about the parenting style of Haitian parents. In one of his twitter posts he states that Haitian parents are the main source of the depression of their kids but this conversation is not readily carried out in homes. This is primarily because of the perceived roles of parents in the lives of their children.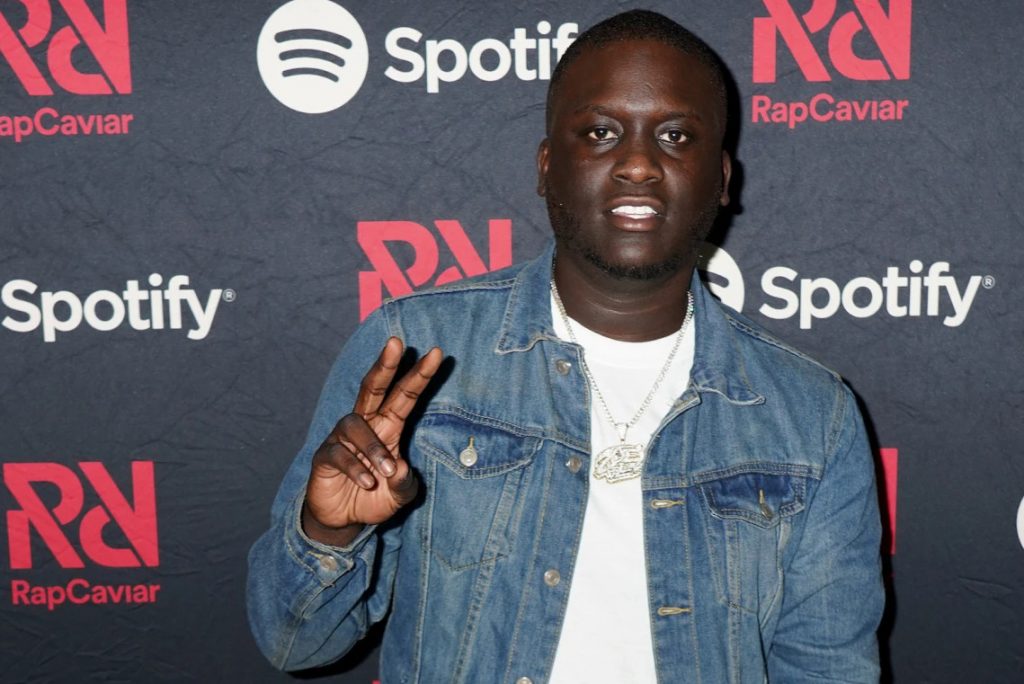 Who does Zoey Dollaz look upto?
Although Dollaz grew up listening to a variety of artists such as Biggie, Lloyd Banks, Eminem, Nas, Big-L, Eazy-E among others, he considers Jay-Z as his biggest inspiration. Growing up, he wanted to emulate and be like Jay-Z. His aspiration is to become the new voice of Miami and to be one of the biggest artists that come out of Florida. He feels that his music and his successful career are a way to bring light back to Miami for the young and upcoming artists.
As for his mentors, Zoey Dollaz has learnt a lot from Puffy, the rapper and Jim Jones. Jim Jones was one of the early people who recognized the innate talent of DOllaz and helped him put his name out there. Puffy on the other hand has always provided him with steps in order for him to make the right moves in the industry.
His Debut Album Love, Money and Bullets in 2012
In around 2006, Zoey convinced his mother to book his first studio session. After a little coaxing and cajoling, his mother paid for his session. Once he gained the confidence that he could very well emulate some of his favourites, he felt that one day he might also be able to make it big in the league. Angered and saddened by the death of some of his comrades, he began to write lyrics that held great meaning to him and poured them together for his first album Love, Money and Bullets. In this mixtape, there were about 15 tracks featuring artists like Tim Royce, Young Trend and DZ the rapper.
Blow a Check and other hits
After 3 years of gruelling hard work and one mixtape and an extended play (which is a musical recording that has more tracks than a single but fewer than an album) later, Zoey dropped his album, 'Who Don't Like Dollaz'. This album caught a lot of ears and Future approached him. Future, who was one of the favourite artists growing up, offered him a deal for being an artist on his label Freebandz. He offered this during a meeting at the superbowl. Even Future's manager had nice things to say about Dollaz, stating that he knew how to create a record that people will fall in love with instantly. Blow a Check went on to get over 1 million plays on SoundCloud. The remix album that Puffy did has garnered about 2.4 million reviews to date.
In 2016, Dollaz released Port Au Prince collaborating with Future, Lil Durk, Casey Veggies, K Camp and others. This was another reference to his roots but he was hungry for more. Therefore he released his extended play M'ap Boule which literally means I am burning. He wants to show people a side of Haiti which they don't really know.
His extended play, 'Last year being humble' was released on July 4th, 2019. The 9 track music project features many established artists such as Future himself, Gunna, Gashi and Ink. Many critics claimed that this was the Haitian rapper's best work yet. Dollaz took his own pain as an inspiration that he has held over the years due to backstabbing and moments of success.
One of his projects Mega was named when he was sitting down in a service and the pastor informed him that 2018 was the year of mega things in bible- mega work, mega money, mega blessings and mega faith. He further added that if he had mega faith, things were going to materialise for him. It was then he decided to name the album Mega. He collaborated with his producer friends- Go Grizzly, Major Seven, Ronny J, C Gutta, Ben Billions and John Blu.
Zoey Dollaz Income Sources
Although most of his money comes from the music he creates, Zoey also earns a sizable chunk of his income from sponsored posts on Instagram and Youtube advertisements.
Zoey Dollaz- The Brand
It takes a village to build up a brand like that of Zoey Dollaz. Behind the Zoey Dollaz brand is Dizzy who is his manager and Kisha Scott who is his manager and obviously it would include the artist himself. His manager Dizzy reports that even though they have to work long hours to manage his brand, the team prides itself in bringing the change in people's lives and creating something out of nothing. Both Kisha Scott and DIzzy had to work from the ground up to build Zoey's social media presence and brand campaign. They not only had to make calls but also maintain relationships with bloggers, media outlets and other people so that DOllaz's music keeps being covered in the mainstream as well as social media and he gets even more opportunities. They also go on to say that Zoey DOllaz is very hardworking and is quite relentless when it comes to making and putting out music. Dollaz himself is quite fond of putting himself out there as he recognizes and understands the importance of being known, lauded and admired in the age of social media.
Zoey Dollaz and the life threatening shooting incident
On his sister's birthday night, Dollaz was on his way to Booby Trap which is a Miami Strip Club. He was then shot multiple times in the leg by someone in a silver SUV. Dollaz even shared that the SUV took a U Turn toward Miami beach and even flagged down a Miami Beach Police Department Officer. He was subsequently hospitalized where he recovered. He later shared some photos of the vehicle he was traveling in on social media. In the photos, the driver's side of the vehicle can be seen lacerated with bullet marks and blood is spattered on the insides of the door. The incident was reported by Toni Centeno who is a Hip-Hop journalist. No word on a suspect could be found and no motive could be figured out. Another female passenger who was also traveling with DOllaz was not injured.
The Sun Sentinel reported that more than a dozen rap artists lost their lives and most of them were victims of gun violence. MO3, the rapping artist was shot during a drive by on the Dallas freeway. Tripple Beanz was fatally shot in broad daylight. Agter a gun fight broke out near an Atlanta nightclub, King Von another rap artist who was just 26 lost his life. Pop Smoke also died from a gunshot wound. Upon surviving, Dollaz took to social media to thank all his fans and well wishers from the bottom of his heart for sending out prayers for his recovery. He believed that God worked harder than the devil to save him.
In his latest Instagram posts he can be seen hustling hard at a music studio and will soon be out with another creation- which he calls Afro Beats. He also got his own NFT as his Instagram display profile. He also has an instagram account to help accelerate relief efforts in Haiti and can be seen urging people for help in any way they can.
OTHER POPULAR PROFILES
Naomi Osaka
Jason Derulo
Garcelle Beauvais
Clermont Twins
Leonard Francois
Wyclef Jean
Jamie Hector
Jacki-O
Jimmy Jean-Louis
Prakazrel Michel
Zoez Dollaz
Jean Baptiste Point du Sable
Vicky Jeudy
Andre Berto
Michel Martelly
Blondedy Ferdinand
Phyllisia Ross
Alan Cave
Roody Roodboy
Olivier Martelly