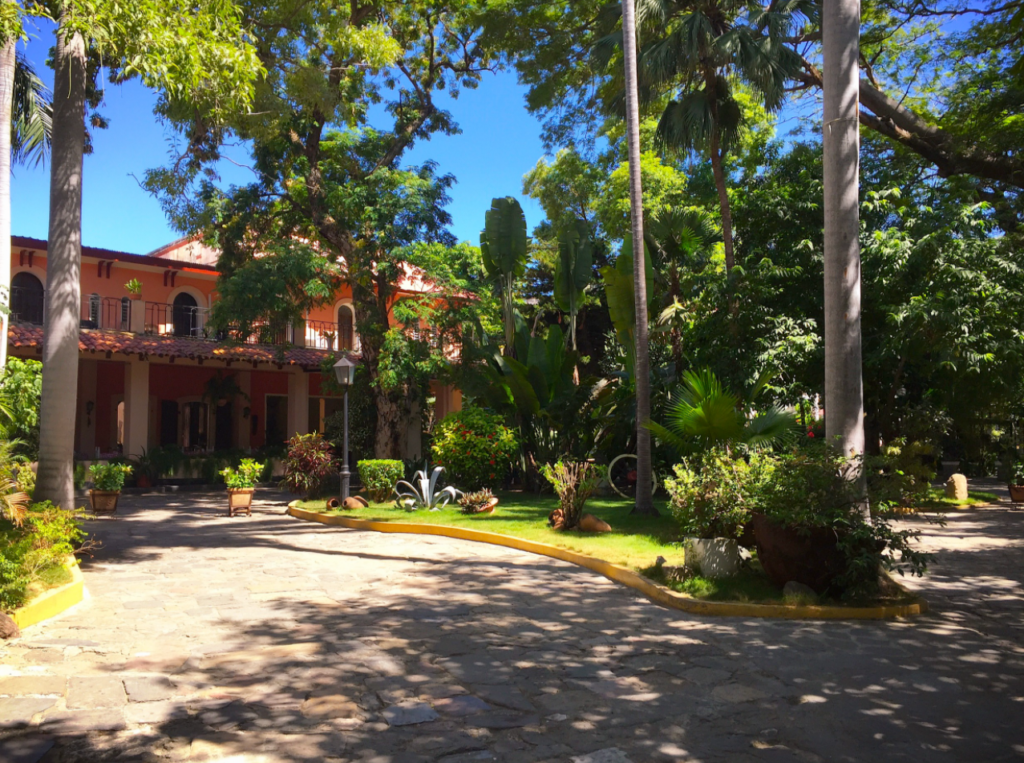 Hotel Roi Christophe is a three-star hotel in the Haitian commune of Cap-Haïtien. It is a rather wealthy community with a lot of artistic and creative architecture throughout the area. The hotel was named after Henry Christophe, who was the only king to lead the Kingdom of Haiti. He was an essential figure in the Haitian Revolution of the late 18th century and early 19th century.
You won't find a deluxe four-star hotel here. Hotel Roi Christophe is a relaxed and smaller boutique hotel with a tropical garden surrounding it. The people who come to the hotel are not expecting to find luxurious amenities everywhere. But what you can expect is a comfortable hotel experience and friendly staff members who care about your needs.
Both tourists and business people will love their time at the Hotel Roi Christophe. Your party can enjoy a relaxing time on the furnished terrace as you drink and enjoy the view of the garden and city from afar. And if you want to see some iconic locations on foot, it is only a 10-minute walk to the Place d'Armes and the Cathedral.
Do not worry about your level of safety as you explore the area. Cap-Haïtien has a higher level of safety than Port-au-Prince. A lot of tourists frequent Cap-Haïtien anyway. Therefore, you will be fine as you walk around the commune and explore everything it has to offer.
Reviews
The Hotel Roi Christophe offers an old-world feeling that history buffs can appreciate. If you'd rather stay in a traditional Haitian setting than a modern commercialized hotel, then you will love the Hotel Roi Christophe.
There are no complaints about the rooms because they're all spacious and comfortable. The room service delivers delicious food that is better than a lot of other hotel food that you've probably had before. If you'd rather go out and eat at local restaurants, you will be within walking distance of them.
If you want to purchase some homemade Haitian knick-knacks or souvenirs, then you can walk to the local gift shop. They sell all kinds of artisan-style souvenirs that you can take back home with you.
Amenities
Guests are entitled to a free breakfast buffet in the morning. Then you can dine at the A La Carte restaurant for lunch and dinner, which serves Haitian cuisine as well as international cuisine. Some of the standard amenities available include bottled water, free Wi-Fi internet, complimentary self-parking, outdoor swimming pool, terrace, garden, air conditioning, flatscreen television and cable channels.
When you arrive at the airport, you can arrange to have a shuttle take you from there to the hotel. However, you will have to pay extra to receive the shuttle service because it is not complimentary. But if you arrive at the Hugo Chavez International Airport, then you won't have to travel very far to get to the hotel.
Wedding Space

You may plan your wedding at the Hotel Roi Christophe. Their wedding services are not over the top like at the Marriott, but you can arrange to have an affordable and cozy wedding venue at the Hotel Roi Christophe. There is a conference room available for guests to reserve for events, whether they're business events or marital events. If you reserve your time in the conference room, then you can have your wedding in it.
Conclusion
Hotel Roi Christophe is a true oasis in the central point of the city. It is a comfortable hotel with staff members who are willing to accommodate your needs quickly and professionally. You'll almost forget that you're in the middle of a city as you're staying there.
More Hotels in Haiti