By Alex Popa
Magda Guillaume is an American-Haitian entrepreneur who is decided to market natural hair and skin products to the world. This is how Yoto and Claire came to be. After researching the ingredients of common hair and skin products, she and her sister decided to find natural substitutes. And that's how their company quickly became highly sought-after, especially among Haitian-American clients.
Who Is Magda Guillaume?
Magda Guillaume was born in Port-au-Prince, one of several siblings. When her parents immigrated to the U.S., Magda's parents kept their children true to their Haitian culture. "Americanized at school and Haitians at home, we lived in two worlds, and this gave us a complete perspective on things," Magda says about her childhood. She remembers their mother using Lwil Maskriti (Haitian Black Castor Oil) to comb their hair and when they were sick the same oil was used to improve their immune system.
That might have done a lot for their immune systems because they were not often sick. The Lwil Maskriti (Haitian Black Castor Oil) did wonders for their hair. It's also the best-selling product for Yoto and Claire. They officially started making hair and skin products in 2017 and shared them with friends. After receiving a lot of positive feedback, they decided to broaden their audience.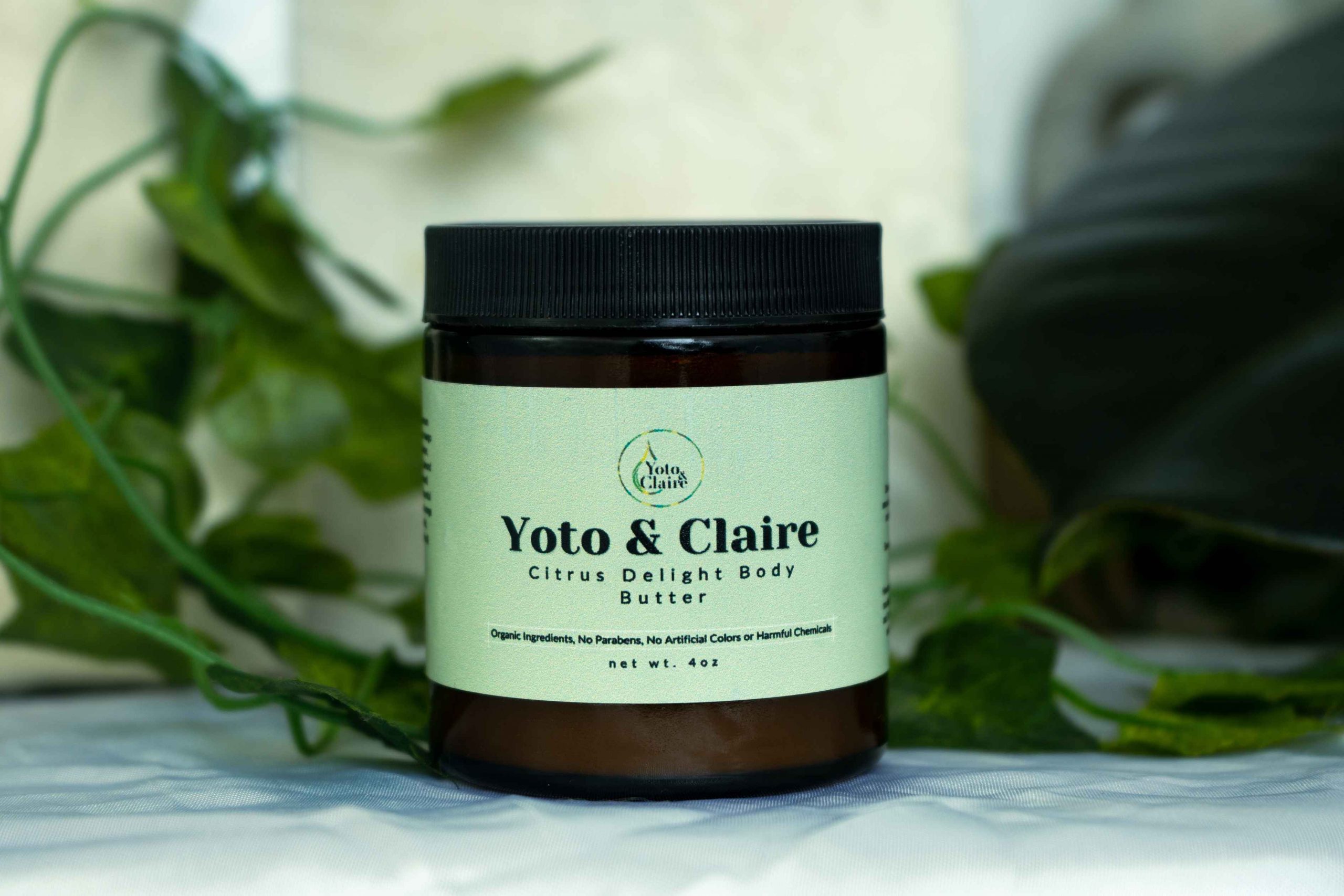 Why Sell personalized care Products?
After extensive research into traditional hair and skin products, Magda and her sister realized that many contained ingredients that had serious side effects. It made sense to the sisters to start their own product line and use natural ingredients instead of man-made chemicals.
"Due to our organic ingredients, you always know what you're putting on your skin, and there are no risks whatsoever!"
They sell their personalized care products for a good purpose – to heal, protect, and strengthen the body. Men are mostly interested in the Haitian Black Castor Oil for hair and beard grooming, while women love body scrubs and butters. There's something for everyone, and the two sisters are eager to expand their product line.
What Impact Do They Want to Have?
Yoto and Claire is a Haitian company that sources most of its ingredients in Haiti, thus helping boost the country's economy. Magda and her sister are collaborating with local farmers and vendors to make quality products for their clients. Next year, Yoto and Claire plans to donate a portion of its revenues to the Eco-Ecole D'Amitie in Haiti.
Magda is proud to have received encouragement from the Haitian-American community. "They gravitated toward us immediately, and once they learned that some of our ingredients are from Haiti, they either made a purchase, followed me on Instagram or Facebook, or encouraged me to continue doing this," she says.
CONTACTS:
yotoandclaire.com
IG: yoto_and_claire