Seeing your hair falling off is a harsh realization. Whether you're a man or woman, you should never go through this. But what can you do? There are so many products that allegedly help with hair growth, that you don't know what to choose. Is any of them even good for your problem or are they all hoaxes? Today, we'll talk about one product that may change your mind – Haitian Black Castor Oil!
What is Haitian Black Castor Oil?
Produced either by Kreyol Essence, OKAY, or Rasin, the Black Castor Oil is 100% natural and boasts incredible potential. Varieties of this oil have been used in Haiti for many centuries, either for beautifying or medicinal purposes. And back then, the lacking technology meant the oil was less potent and efficient. Some Haitians still produce Black Castor Oil to this day, through hand-processing methods.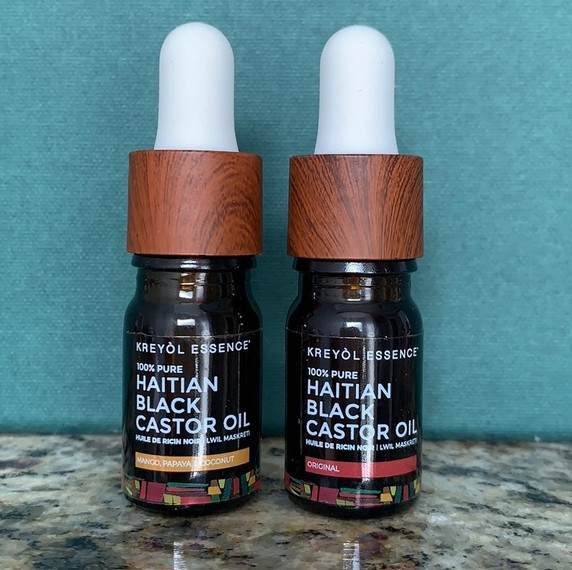 BUY "Kreyol Essence" ON AMAZON
Roasting, grinding, and cooking the castor seeds are the initial steps. After the oil comes to life, it'll undergo screen filtering without going through the refining process. The result is a natural oil with several beauty-related effects, including hair growth and skin rejuvenation. It's safe to use due to the solvent-free and hexane-free formula, as well. Maybe it'll help you too!
What's The Science Behind It?
Haitian Black Castor Oil is unlike other oils due to its 80-90% ricinoleic acid content. In fact, this is the determining factor for the healing and moisturizing qualities of the oil. On another note, Haitian Black Castor Oil also contains:
Vitamin E
Minerals
Proteins
Omega 9
Omega 6
Whether you buy Rasin, Kreyol Essence, or OKAY Black Castor Oil, the benefits will be generally the same. That's because the science behind the product is identical. Castor seeds naturally contain a high concentration of ricinoleic acid, and this acid is rich in Omega 6 and Omega 9 fatty acids. These fatty acids will accelerate blood circulation to the scalp, thereby improving hair growth in a short time.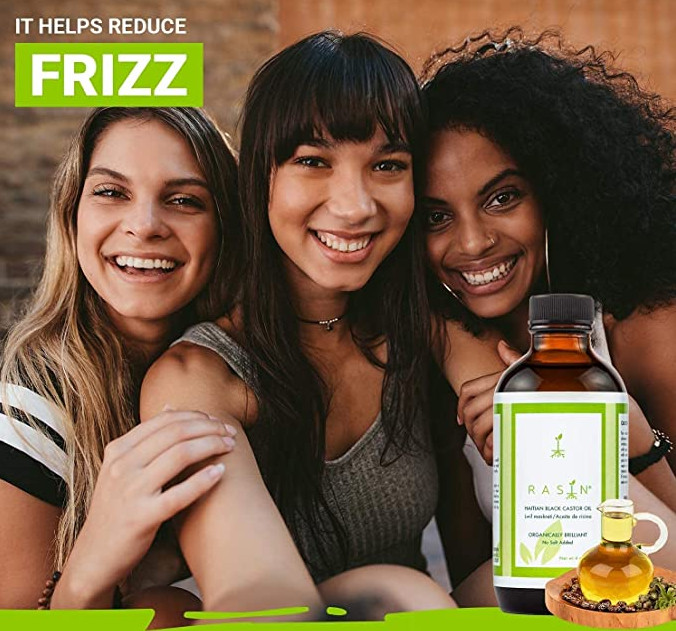 But is that all? Not yet, no. Black Castor Oil also has superb antiviral and antibacterial properties. This will help you stave off alopecia, bald patches, and other similar problems. Vitamin E, being a natural anti-oxidant, will decrease oxidative stress, one of the most common causes of hair loss.
The ricinoleic acid in Black Castor Oil may also reduce joint pains, improve the skin's elasticity and healthy look, as well as counter acne. After applying this oil to your skin, its humectant properties will moisture the skin instantly. By attracting water vapors to targeted areas, Black Castor Oil moisturizes any patch of skin, even dry skin.
How Can You Use Black Castor Oil Efficiently?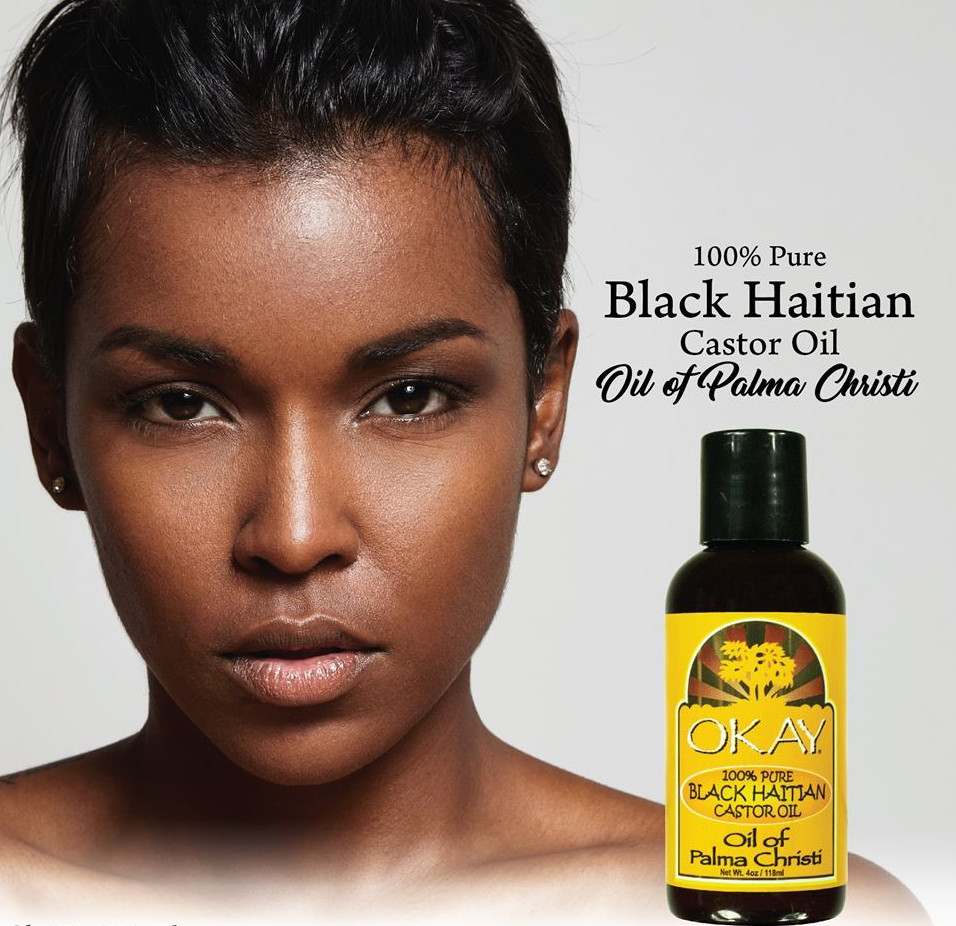 To promote hair growth on your scalp or beard, apply some Black Castor Oil on targeted areas and massage softly. Do this 2-3 times a week, and shortly, you should start seeing results. If you apply oil on damp hair, you'll gain volume and a glossy sheen that should boost your attractiveness instantly. Black Castor Oil works wonders on dry hair, as well.
Sensitive skin benefits greatly from the added benefits of this oil, as well. I'll heal skin conditions like eczema, stretch marks, cellulite, psoriasis, and newish scars. Put a few drops on targeted areas and start massaging. After a few uses, you'll start noticing improvements!
Black Castor Oil is a full-body moisturizer that'll transform rough skin into silky-smooth velvet. Based on our research, the Black Castor Oils from Kreyol Essence, OKAY, or Rasin are the best on the market. The manufacturing process is all-natural, with no solvents or chemical additives, while keeping as much of the chemical structure of the castor seeds intact.