You may have heard of Haitian Black Castor Oil before and that it's good for hair regrowth. But how much do you actually know about the company behind this product? In today's article, we'll delve deeper into the world of Black Castor oil and Kreyol Essence. The mother company of this product has humble beginnings, having started from a simple idea, and a way to give back to the community. But it evolved far beyond that, as you'll see!
What is Kreyol Essence About?

Like many other cosmetic companies, Kreyol Essence had a humble beginning. Its creator, Yve-Car Momperousse is a Haitian entrepreneur that started like most of us. During her childhood, she would often burn or ruin her hair, at which point her mother would bring a bottle of Haitian Black Castor Oil and fix everything. That's when the story of Kreyol Essence begins.
At its core, the company wants to fuel the Haitian economy and give jobs to the needy, something that many Haitians lack. Yve-Car Momperousse is also a fierce fighter for women's place in the workforce. Haitians don't need a pro bono helping hand, they need a job – that's what the young entrepreneur believes. Self-sufficiency for the Haitian people was her dream, and it became true when Kreyol Essence came to life.
Kreyol Essence defines itself as a social business, one that aims to develop Haiti's economy and empower women. It does this through a line of perfected beauty and cosmetic products like Haitian Black Castor Oil and Moringa Oil. These oils provide ample benefits for various skin conditions like acne, alopecia, hair loss, and scalp infections.
Haitian Black Castor Oil
Kreyol Essence makes one of the purest Haitian Black Castor Oils. Its high level of ricinoleic acid, with Omega 6 and Omega 9 fatty acids, will moisturize and heal your skin instantly. Vitamin E, minerals, vitamins, proteins, and other anti-oxidants will treat various skin and scalp infections like alopecia and bald patches, as well. For a full-body experience, just rub a few drops of Haitian Black Castor Oil over the damp skin and massage it!
Haitian Black Castor Oil has anti-inflammatory benefits, as well. You can easily use it after a hard day at work to relax and make yourself comfortable. But its most recognizable effect is promoting hair growth. The Omega 6 and Omega 9 fatty acids will promote blood circulation in the scalp, making your hair grow faster. Be consistent with the oil application, and your hair should grow naturally.
If used correctly, Haitian Black Castor Oil from Kreyol Essence can stimulate hair follicles and boost the growth of eyelashes and eyebrows. The hair will also be thicker, with more volume and a natural sheen. Kreyol Essence produces this oil in 100% natural farms in Haiti, from organic castor seeds. After roasting, grinding, and cooking the seeds, the oil comes to life, and then it needs to be screen filtered.
The result is Haitian Black Castor Oil with a unique composition, filled with ample beautifying benefits!
Led By Haitians, For Haitians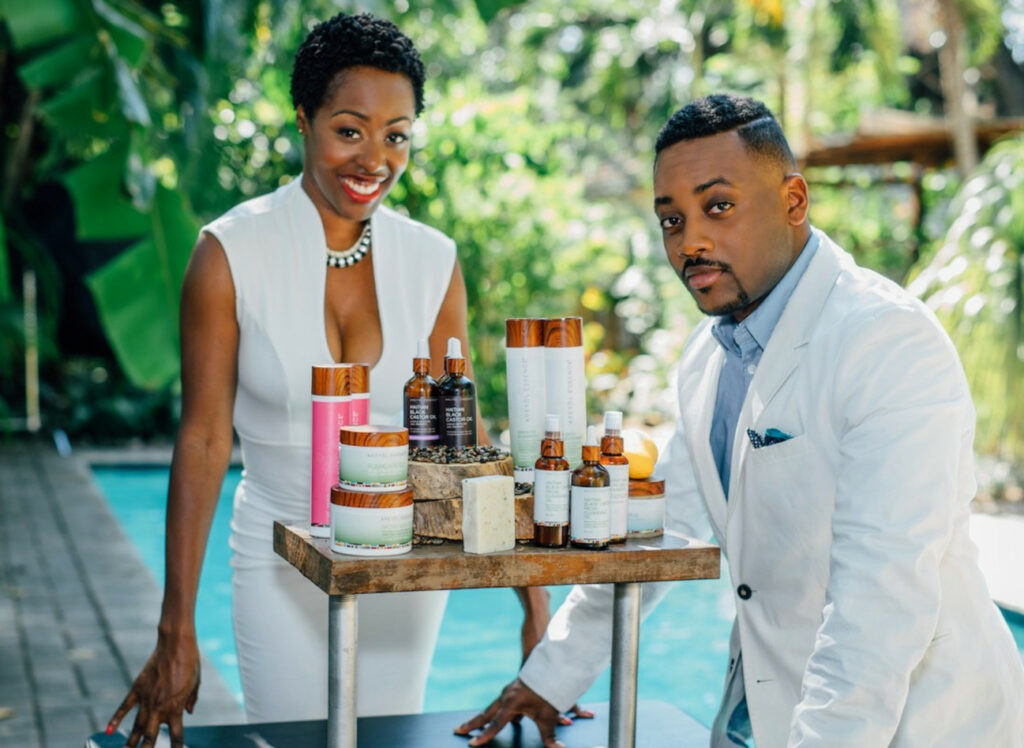 Kreyol Essence is made by Haitians for Haitians. The company's goal is to offer jobs to the people of Haiti and provide a high-quality product made with love and professionalism. The Kreyol Essence heritage envisions a developed Haiti with a stable workforce and equality for women. Interestingly enough, the company's staff is made up of 90% women.
It's only a matter of time until Kreyol Essence achieves their dream. Until then, everyone should get a glimpse of Haitian Black Castor Oil. Its hair-promoting and skin-rejuvenating benefits are much better than most other oils out there.