By Martine St. Hilaire and Photos by Sandia Jacques-Mitchell
Yvana "Thee Mademoiselle" Romelus was born in Islip, Long Island, raised in Elizabeth, New Jersey, and currently lives in Harrison, New Jersey. She's a social media influencer, strategist, event host and choreographer. She currently produces content on YouTube that examines social issues, dispenses advice, and produces motivates people. She also has a second YouTube channel dedicated to Haitian culture, and a third one dedicated to her personal life. She owns a business called Media Hustle Co. that does influencer marketing, social media strategizing, and management for brands, personal entities and other influencers.
Yvana graduated from Bloomfield College with a bachelor's degree in Communications Broadcast Journalism in 2017 and a master's degree in Public Relations from Full Sail University in 2019. "Getting my bachelor's and master's degrees and building my successful social media/online platforms are two of my greatest accomplishments," says Yvana.
Yvana is already working in asocial media, her dream profession. She's also passionate about making music and has plans to release a music single by 2023. She's also working on owning a respected dance studio for underprivileged youth. She's highly inspired by herself and her past experiences.
Yvana believes young Haitians should educate themselves about Haiti's history, economy, and culture and not rely on broadcast news and gossip. To do her part to guide young Haitians, and as stated previously, Yvana's YouTube channel educates Haitians and non-Haitians alike about Haiti's past and present so they can better understand why Haiti's national condition is the way it is.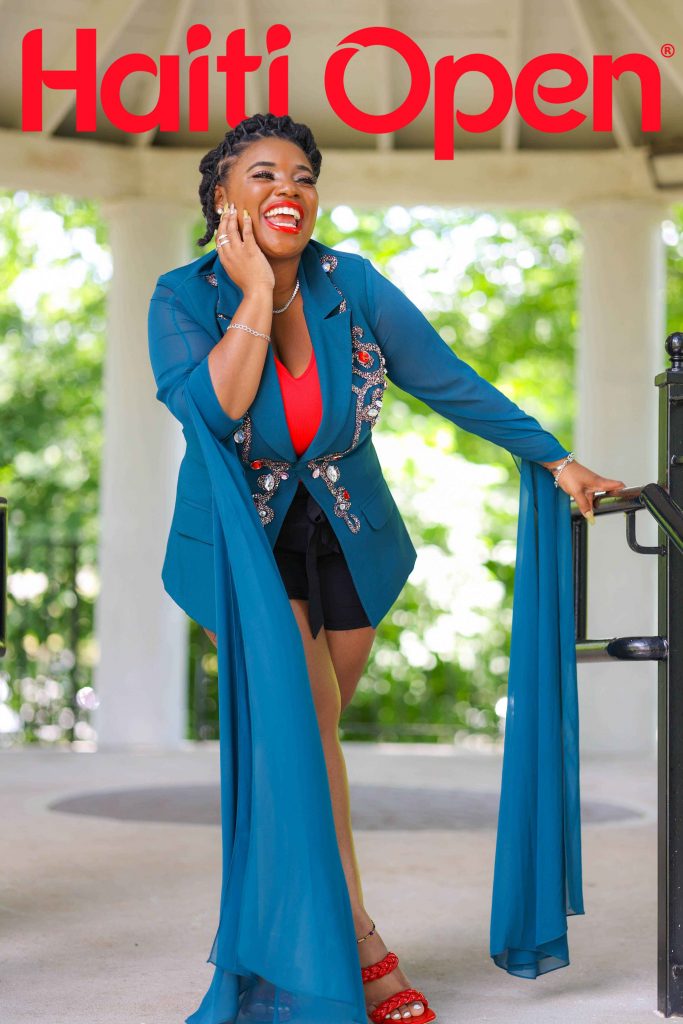 "I love talking to my camera for a living while creating dope content, connecting with the world, and developing social media strategies for exceptional brands," she says.
As a successful social media influencer with over 300,000 YouTube subscribers. Yvana enjoys mentoring aspiring content creators. She's also a social media business consultant who runs a small black-owned business called Media Hustle Co. that helps people grow their brands online. Amazingly, she's also a dancer, choreographer, Zumba instructor, and event host.
At Media Hustle, Yvana devises social media strategies to develop her clients' businesses. She continuously performs in-depth reviews of competitors' activities and assists companies with ad placements, keyword use, placement bids, and landing pages. She learned how to develop paid client ads for use on diverse social media platforms and helps clients develop website portals and social media pages to promote their businesses. She even builds, implements, and updates effective SEO strategies for her clients. She knows how to maximize strategic approaches by keeping a close eye on performance while making appropriate adjustments.


Yvana writes, produces, edits, and schedules all of her daily content on four different social media sites. To create her videos, she researches other video content, keeps up with the latest trends to develop compelling content, adjusts her video and audio equipment to produce optimal video and sound, and develops paid client ads for use on diverse social media platforms. She also maintains a close eye on Instagram, Facebook, Twitter, and YouTube metrics to optimize campaigns based on current trend data.
All in all, Yvana is a captivating media personality with significant experience in social media, and video and radio production. She's well-rounded, experienced, and reliable. She's committed to expanding her reach in media and entertainment industries.