By Martine St. Hilaire and Photos by Kenley Laurent
Meet Judeline Barthelemy, one of the five finalists from our 2022 Hot 100 Young Haitians contest. Barthelemy was born in Gonaïves, Haiti, and currently lives in Coral Springs, Florida. She's inspired by her mother, whom she considers an absolutely amazing woman. Barthelemy continually prays to be half the woman her mother is. She's also motivated by the people who believe in her – and even those who don't. Knowing where she comes from plays a significant role in everything she does.
Being Haitian has affected how Judelineviews the world because she came from prominence. Her history is greatness, so she tries her best to do well and accomplish great things. She believes the world is a place where if she wants something, she has to grab it. Success isn't just handed out to anyone.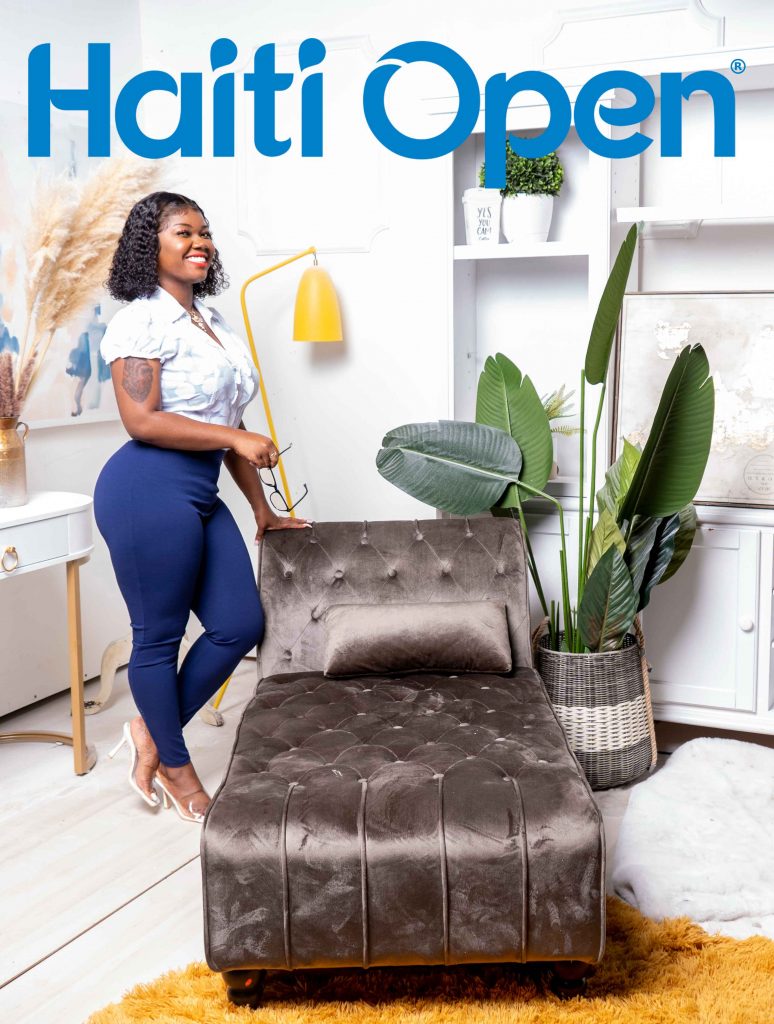 Her mantra is, "If you know where you're from, you'll know where you're going."
Judelineis building a nonprofit organization called La Force that donates clothes, hygiene products, food, and essential products to people in need in Haiti. She also pays for children's school needs and visits to the doctor. Her dream is to open a school in Haiti to support parents who typically can't afford to send their children to school. She's in an advanced placement social work master's program at FAU and is working as a social worker for the elderly. Her ultimate career goal is to get her LCSW (licensed clinical social worker) certificate and have her own practice.
Coming to the U.S. is one Judeline'sgreatest accomplishments because it opened the door to opportunities she couldn't find in Haiti. "Don't get me wrong. I love my country but, at the same time, it does not offer many kids much," she says. Getting her AA and BSW (Associates in Arts and Bachelor's in Social Work) and entering graduate school was a major accomplishment for her as a first-generation immigrant.
As for personal goals, Judelinewill continue to make a difference in the lives of those in need. As we know, she wants to earn her master's degree and land a successful job in the mental health industry. Another goal was to win the 2022 Hot 100 Young Haitians competition. She didn't garner the most votes and make it to the cover but ending up in the Top 5 was the next best thing. "I think the contest will open many doors for me to network with people who can contribute to my non-profit dream," she says.
When asked what young Haitians can do to help improve their country, Judelinebelieves they should become educated, stand for something and give back to their communities. She currently helps Haitians by running her clothing drive, La Force, and helping sponsor children in need with their schooling and medical needs.
Given the opportunity to reach the upcoming generation, Judelinewould show them that anything is possible. She believes if you can imagine it, you can make it happen.
In her free time, Judelineenjoys making memories with friends, having date nights with her boyfriend, and listening to Kompa. She loves Kompa music. She also likes being physically fit, and running is her go-to workout. She doesn't run as often as she used to, but ''s something she plans to make more time for, as her health is very important to her.