By Alex Popa
Julie Jules was born in Newark, New Jersey, and she now lives in Los Angeles, California. We've covered her in our magazine previously, so you may know her. Julie is an Emmy Award-winning makeup artist, and she also received a 2021 Emmy Award for Outstanding Makeup on The Real daytime show with Garcelle Beauvais. Needless to say, Julie is exceptional at what she does.
Makeup is Julie's bread and butter. She's a fantastic makeup artist with widely acknowledged skills. Feminine beauty is like a canvas to her—easily moldable and perfectible. With her own two hands, she can transform every woman into a celebrity, improving their looks to achieve gorgeous results.
What Inspires Her?
Julie is influenced by the women in her family. According to her, "Listening to their stories helped me acquire the strength and determination to be great." Her parents were Haitian immigrants who came to America for a new life. It was difficult, and Julie remembers the harsh times back then and the sacrifices her parents made during that period. Most of the female figures in her family lived in Haiti, and life there is certainly not easy. Only through determination and strength can you still be optimistic!
Julie is also influenced by her Haitian heritage, the "resilience and strong character that most Haitians possess." Julie says that she's a natural-born leader and a person of her word, which is also why she's so well-respected in her circle of friends. Her passion for feminine beauty and makeup stems from the stories that her mother would tell her from her childhood when she used to improvise makeup from roses, coal, and things like that.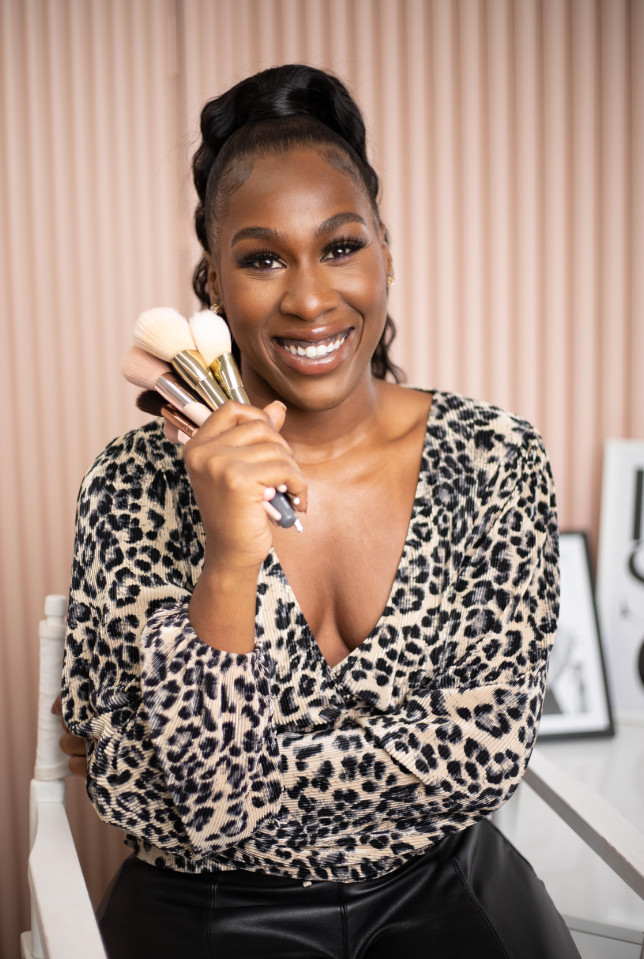 What Are Her Future Goals?
Julie Jules has already found initial success as a makeup artist, but it's far from enough to satisfy her. In the next 12 months, she wants to hold her first makeup masterclass, and, in the future, she wants to release her own cosmetics line. "People need quality products because many cosmetics are either low-quality or use inefficient materials. I could create something much better," she says.
Another goal she has is to become a motivational speaker and inspire others to follow their dreams and never give up. If there's something Julie learned from life, it's that "there's only one meaning of failure, which is to give up. If you're trying and you don't make it, keep trying until you do!" This is her motto in life, and, judging by her success, it has served her well.
Advice to Young Haitians
Julie thinks that the best thing young Haitians can do is to improve on an individual level. Only when they succeed can they truly help Haiti improve as a whole. She also emphasizes the importance of collaboration in achieving common goals. Julie plans on going to Haiti and volunteering while she's there. It's the least she can do for her parents' home.
If she had a platform and an audience, Julie would promote pride in her country's culture and history. She stresses that you should respect your elders and those who came before you because they sacrificed much so you can be where you're at now. You can contact Julie Jules at "JJulesbeauty" on Instagram!