By Alex Popa
Madjany Lamour was born and raised in Boston, but she's been living in California for the past three years. She's a print and commercial model who's worked on HBO programs and music videos but wants more international work in the future. She wouldn't say no to a fashion modeling show either. One of the reasons she's so determined to be successful as a model is her Haitian heritage. She wants to represent her country as best as possible.
"Being a Haitian allows me to see the world with compassion. Being raised in America with the morals and values of my Haitian family showed me how to respect others while maintaining my self-respect," Madjany says. As a first-generation Haitian American, she wants to inspire other people, especially other Haitians back in Haiti. Passion, consistency, and positivity are the things she believes are necessary for success.
What Are Her Biggest Accomplishments?
Madjany Lamour prides herself on being able to take care of herself after leaving her home and moving across the country. It was "the scariest thing I've done, but it was so fulfilling after I made it." She does miss her family and friends, but the professional opportunities are much better in California. She's also proud of her appearances on major streaming services and in music videos and commercials.
For the next 12 months, she wants to build on her modeling career and collaborate with more international brands and even clothing designers. She believes she'd represent their brands' values in a unique and sophisticated way. "I'm certain they could use someone with my looks to represent their services and values," Madjany says.
She takes inspiration from her parents, mostly because they made many sacrifices to move from Haiti to America. Madjany admires their dedication, hard work, and superior judgment when confronted with discrimination and obstacles. Michelle Obama is another source of inspiration for Madjanly Lamour. She especially loves Michelle's straightforward and honest approach to life.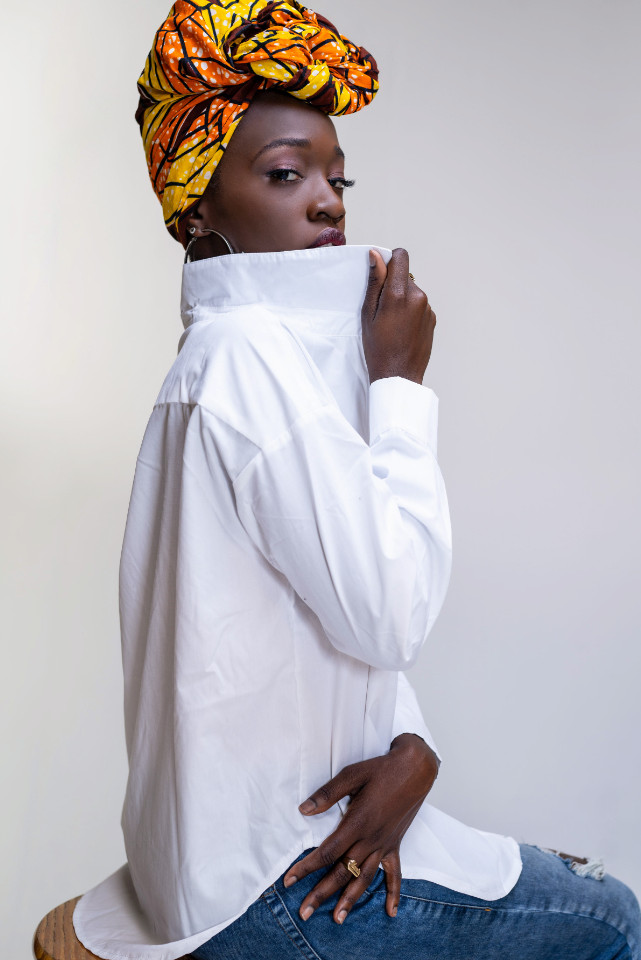 What Impact Would She Make on Haitian Communities If Given the Chance?
Madjany says that she wants to inspire people to live their dreams. Success isn't a one-way ticket to a singular destination, according to her. Many people find success in different things, and "all you need is passion, consistency and a positive mindset to figure out what's your form of success." She emphasizes the importance of self-analysis when it comes to discovering our talents and honing them.
Young Haitians, she says, need to learn from history and never make the same mistakes as their predecessors. Education, as always, is the cornerstone of human advancement. She says she'll try to offer as many resources as possible to young Haitians in search of a role model or information. Mentorship is underrated these days, according to her.
Lastly, Madjany wants to restore faith in the Haitian community and in Haiti as a whole. As she says, "I want to change the negative image many people have about the country. I want people to say confidently that they're taking a vacation to Haiti or to feel excited about going there."
If you want to talk to Madjany, you can find her on Instagram at "madjanyl"!