By Alex Popa
Myrjelina Fils-Aime was born in Miami, Florida, and now lives in Chino Hills, California. Currently, she's working as a patient representative for Jackson Memorial, and she's also a special operations adviser on ScribeAmerica. But the industry she really wants to work in is healthcare. She wants to work in healthcare administration and take care of as many patients as possible.
One of Myrjelina's biggest accomplishments was being able to finish school and live on her own in a different state than her parents. Moving away from them was a big step on her part, but she eventually got the hang of it. As an adult, many responsibilities were weighing on her shoulders, but she solved them one by one. Now, Myrjelina is happy with herself and has plans for the future.
What Does She Want to Do in the Future?
Myrjelina's personal goal for the future is to take care of herself on every personal level, including health, beauty, diet, exercise, and so on. Her career goals all center around healthcare administration, but she also wants to open her own clinic where she can treat patients. Risk-taking is not a stranger to her, and she'll gladly accept some compromises and take some leaps of faith if it means getting closer to her dreams.
She's also good at singing and writing poetry, which isn't a surprise, considering that most of her ancestors were artsy. She takes her Haitian heritage as a prideful thing, and she's appreciative of her opportunities every day. She also tries not to get into other people's business or demean others. Her main source of inspiration is her mother, who she describes as a "very strong woman who was always optimistic even when going through tough times. I want to be like her!"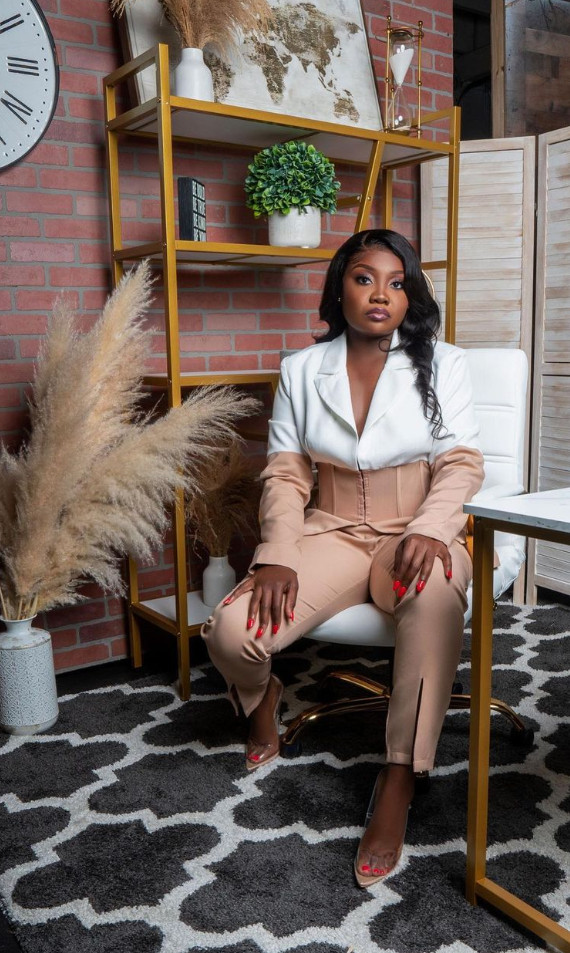 What Is Her Advice to Young Haitians?
Myrjelina believes that young Haitians can improve Haiti by collaborating instead of fighting or competing with each other. "We shouldn't make enemies of one another because, in the end, all of us want to succeed in our own industry. We should help each other!" She strongly believes that if we cooperate, Haiti would be a better place in a short time.
If she had a platform where she could spread a message, she'd talk about mental health. The Haitian American community has mental health problems, and they are largely ignored, according to her. She wants to bring this to the attention of the public and even the government. They should offer medical assistance to people in need who suffer from mental breakdowns, she says.
Myrjelina also wants to become a role model for the young generation who don't yet know what to do in life. "I know what it's like not to have someone to look up to. It's hard to decide what you want to do in life. That's why I want to act as a leader for people and show them that hard work gets things done!"
You can contact Myrjelina Fils-Aime on Instagram at "@belleangehaitian"!