Written by Alex Popa
Chef Fabiola Alexis and Chef Christelle Francois are the owners of the Sak Pase food truck business based in Florida. Both have a history in gastronomy, with Fabiola having traveled over 30 countries testing various recipes around the world. Christelle has worked in some of the best restaurants and real estate firms around the world. Hospitality is her entire life, you could say.
When they connected to establish the Sak Pase food truck, they made history. Their cuisine is mainly Haitian but they manage to create a fusion of many other cuisines from around the world. Their story is one of Momtrepreneurship since both of them are mothers and still find the time to take care of their food truck business.
Haitian Meals on the Go
Fabiola and Christelle's Sak Pase food truck business is mobile, so their food is on the go. They have several fixed spots that they move between but you'll often find them at the Pembroke Lakes Mall in Pembroke Pines, Florida. Their customers love the Haitian-infused food that brings a taste of Haiti with every bite.
The two chefs chose to establish this business after Chef Fabiola came up with this idea and suggested it to Chef Christelle. Both were seasoned cooks with a lot of experience in the kitchen, and most importantly, they had a secret—undiscovered Haitian cuisine. The beauty of Haitian cuisine remains mostly unknown in the world but Chef Fabiola and Chef Christelle decided that it was time to change that.
We bring great Haitian food to locations all over our city, and our Haitian Catering Company is how we share our Haitian culture with our clients through our delicious Haitian food.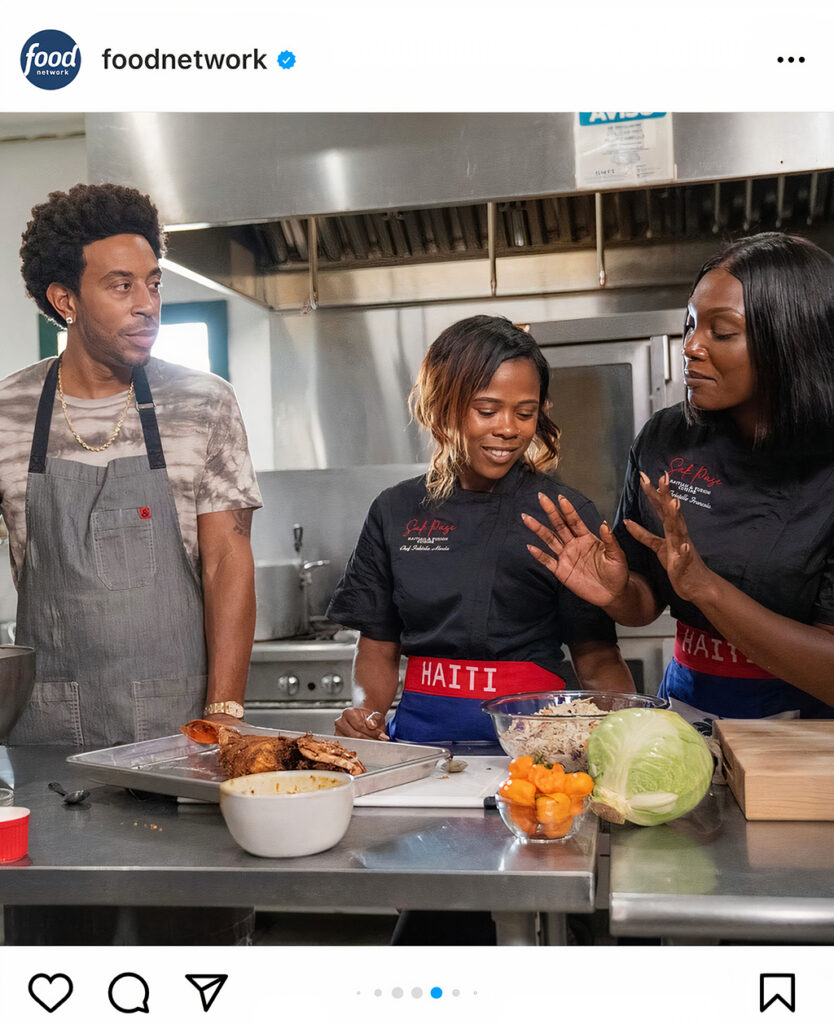 Luda Can't Cook Collaboration
Recently, the Sak Pase food truck owners were invited to the Luda Can't Cook show, hosted by famous rapper Ludacris. Chef Christelle and Fabiola were quick to accept the invitation and cooked several recipes with Ludacris, including Red Snapper and Pikliz.
Ludacris said that Haitian food became his favorite food in the world, which for Chef Fabiola and Christelle is a "big win for the culture" as "Ludacris will go on talk shows talking about Haitian food".
In the future, the two chefs envision acquiring multiple Sak Pase food trucks around Florida to offer great Haitian food to even more foodies!
Contact:
Website: Website: sakpasefoodtruck.com
IG: instagram.com/sakpasefoodtruck