By Martine St. Hilaire
Who is Srane E. Dessables?
Srane E. Dessables is the proud business owner of her own version of Kremas, a sweet and creamy alcoholic beverage popular in Haiti. Made from creamed coconut, rum, cinnamon, lemon, sweetened condensed milk, and secret ingredients, Kremas (or Crémas) is a traditional holiday drink.
Srane's small business is called Saveurs Lakay. Based in South Florida, it's served thousands of customers. Srane is proud to bring her product to everyone, especially the Haitian diaspora, who enjoy the sweet and exotic taste of the beverage that reminds them of their native country.
The origin of the Saveurs Lakay phenomenon was nothing more than a feeling of homesickness. It wasn't a grand dream that eventually came to fruition, but a simple moment of remembrance for Srane's country, Haiti. Saveurs Lakay was established in 2019 and relaunched in 2020.
Balancing family life, education, and entrepreneurship hasn't slowed Srane's momentum because her mission is clear: she believes no migrant should lose or forget their culture after leaving their motherland. Her Haitian-owned business is a powerful reminder of that.
Why Choose Saveurs Lakay Over Other Brands?
Srane's main goal is to promote Haitian culture worldwide, which is one reason why Saveurs Lakay typically sources its products directly from farmers in Haiti. Buying this way supports hundreds of families in need. Saveurs Lakay sells liqueurs including the following: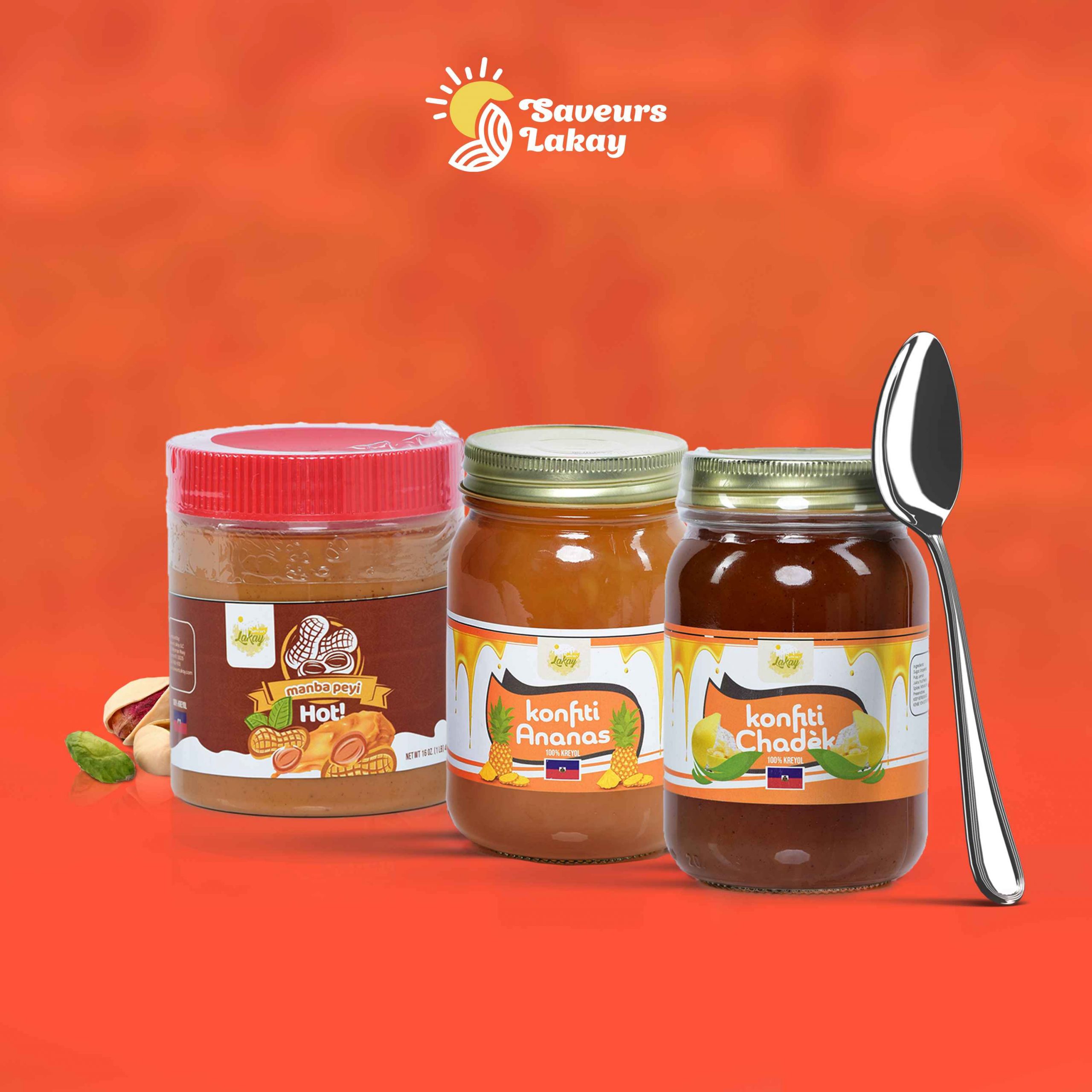 Kremas (Original, Kafé, Ginger, Chokola, and Passion Fruit)
Kafe Peyi (imported from Haiti)
Chokola Peyi (imported from Haiti)
Haitian Manba
Noyau
Natural Vanilla Extract
"We sell these products to connect Haitians in the diaspora with quality products from back home," says Srane.
"We sell these products to connect Haitians in the diaspora with quality products from back home," says Srane. She wants to be the central hub for high-quality Haitian products. Her goal is to scale to a larger audience of at least 100,000 consumers and encourage them to think about Saveurs Lakay each time they think of purchasing a Haitian liqueur. She also wants to partner with other sellers in the market to collaborate in advertising.
Saveurs Lakay's popularity isn't only due to its delicious flavor and sweet aroma. Its flagship product, Kremas, is creamy, sweet, and scrumptious. The woman behind the formula and distribution of the beverage also deserves a round of applause for her leadership in building her company and spreading love on a global level for her home country.
Saveurs Lakay has over 3000 customers, and over 6000 people have tasted free samples. Srane's goal for the next two to three years is to scale her business up to at least 20,000 clients.
Srane devised a superior customer relationship management system that relies on customer feedback to improve her company's services. The formula for her products remains the same, but her customer service has steadily improved over the years. Srane is determined to innovate Saveurs Lakay as much as possible and obtain international recognition for the quality of its products.
What Impact Has Saveurs Lakay Kremas Made?
Saveurs Lakay is becoming a standard among other Kremas beverages. Srane may have stumbled from failure to failure to find the perfect formula for her products, but her hard work has paid off. Now, anyone can order Saveurs Lakay by visiting www.freekremas.com or www.saveurslakay.com.
Srane allows consumers to request two free samples of her products. They can be shipped anywhere in the U.S. as a gift directly from her, the owner. A nice touch!
CONTACTS:
freekremas.com
saveurslakay.com
IG: saveurslakay