By Alex Popa
Brina Fenelon is a Haitian American artist striving to establish a place for herself in the entertainment industry. As with many first-generation immigrant children, she was born in the US to two native Haitian parents. Brina has lived her entire life in Broward County, Florida. However, her parents have always helped her connect to her heritage. Despite not having experienced life in Haiti, Brina still considers herself a true Haitian with a deep love for her culture.
Learning more about Haitian history and traditions has influenced Brina's worldview and personality in multiple ways. First, she tells us, she developed better self-esteem and a sense of pride in her unique origins. Secondly, she believes she's become more tolerant and open-minded: "Experiencing life as a Haitian has helped me appreciate different cultures and see the world through an informed lens. Knowing the richness of Haiti's culture and history is enough to make you see the beauty in everything."
Education and Dream Career
Brina is determined and doesn't shy away from a challenge. In her words: "I was raised in a Haitian household with the expectation to always be my best. In every aspect of my life, I strive for excellence even when the goal may seem out of reach." This attitude has already helped her accomplish praiseworthy feats. Brina told us she graduated cum laude from Florida International University with a Bachelor of Arts in communication.
She's also honed her singing and piano skills since childhood. With years of experience and formal education under her belt, Brina plans to become a well-known Haitian artist. Thanks to the internet and new music-sharing mediums, she believes she can communicate Haiti's beauty and culture worldwide. She's already worked on two EPs and hopes to one day step up to full-length albums. Brina occasionally shares bits of her singing talent on her social media pages, including her Facebook, "sabrina.s.fenelon", and her Instagram, "itsbrinababy".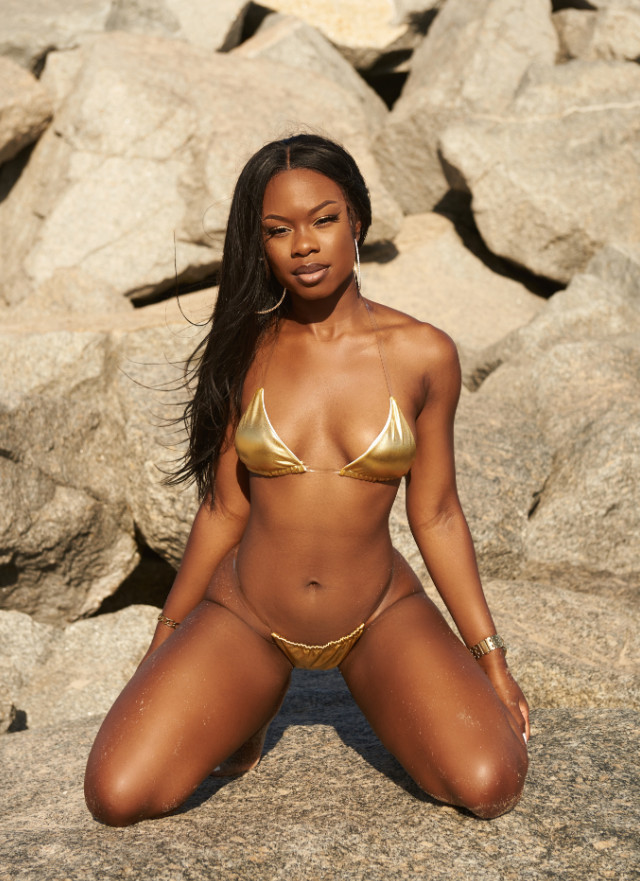 Inspiration to Become an Artist
To Brina, making it big is more than an individualistic ambition. She also wants to represent her community and inspire other emerging Haitian artists. Although she's discovered and practiced her talents since childhood, Brina wasn't always confident she had a chance to succeed. She opened up to us: "At times it was difficult to believe in myself. Growing up, I didn't see myself in many artists. As a dark-skinned girl, this shattered my confidence and drive."
She doesn't want other Haitian children to go through the same emotions she felt. She added: "Nowadays, I'm unapologetically Haitian, deeper-skinned, and confident. I'm proud to know that I'm exactly what I and other kids my age needed as children. These are all the things I wish I saw represented in the media."
Fighting for Food Security in Haiti
When asked about Haiti, Brina said she's currently building a farm in the country. She wants to support food security efforts. According to Brina: "Sustainability is crucial for Haiti. Food security is extremely important and could exponentially decrease the country's need to depend on others." She wants to see Haiti fix its food insecurity problems. Brina also added: "I'd use my voice to discuss reparations for Haiti. I think the future of the country will rely on agricultural developments and reparations for the many injustices Haitians had to face."