By Alex Popa
Katina Clergé is the first member of her family who wasn't born in Haiti. She's a first-generation immigrant, so to speak. This has provided her with a renewed perspective on the American culture. In her own words, "I have learned that each culture has intrinsic values that can sometimes be taken for granted." She says that she has learned the values of entrepreneurship, family, fun, hospitality, and creativity from her Haitian heritage.
American culture allows her to ply her talents in the right industry and do what she's supposed to be doing. America has all the opportunity she needs, but Katina has chosen a life of humanitarianism, which she says is a "God-given gift to her." She graduated from Southeastern University in 2011 and pursued a master's degree in theological studies. Her thesis focused on the ways you can host missionary trips in disadvantaged communities.
What Made Her Choose Her Missionary Purpose?
Katina is very "upset" with the mindset of many Haitians. She calls it a "cycle of self-hate" that keeps leading people to mediocrity and destitution. She wants her fellow Haitians to love themselves and their heritage and be proud of who they are. It might not be easy with the current state of affairs in the country, but it's doable. Katina wants to uplift Haitians and encourage them to pursue their dreams and build stable careers.
Through collaboration with her alma mater, Southeastern University, she started a Haitian club, which serves as a form of empowerment for Haitian Americans. Katina also leads missionary trips to Haiti through her non-profit ministry, the Only Hope Ministry. Lastly, she's launched a youth program through the ministry in Port-au-Prince, which offers high-quality education to young Haitians.
Katina is quite determined to help her country rise from the ashes and reach greatness, but even she realizes that it's not only up to her. "The young generation needs to step up, dream big, work hard, and take the initiative because no one else will. It's up to you to make Haiti proud and uphold your heritage!"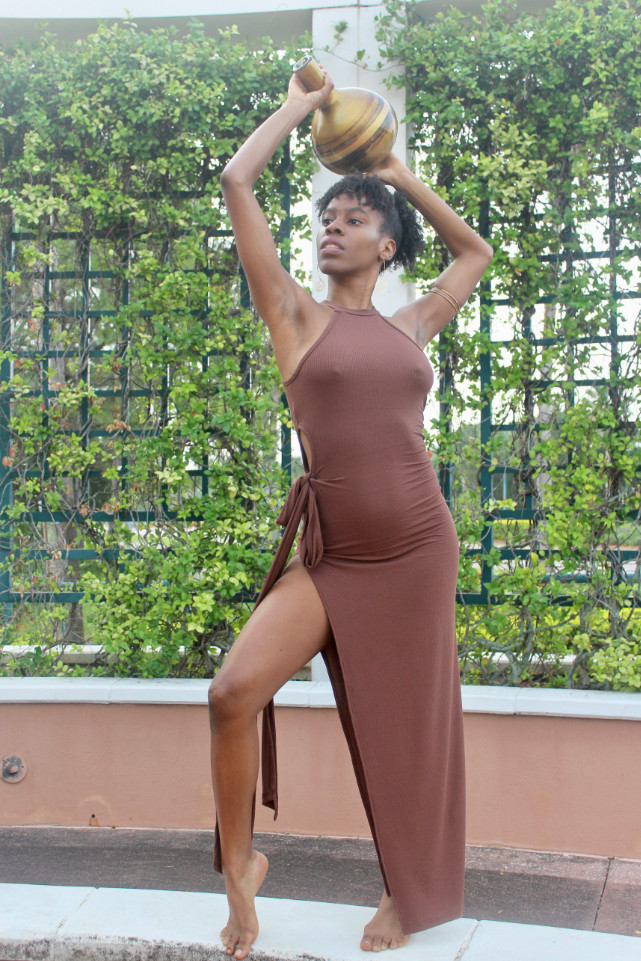 What Values Would She Promote?
We asked her what values she would promote if she had an audience. Almost immediately, Katina breathlessly said that "education is the biggest contributor to mediocrity in Haiti. Education and opportunities." She also decried the lack of role models for the young generation, hinting that it's a mistake of past generations who weren't able to stand tall with the expectations.
She also believes the scarcity mindset is doing more harm than good. People are used to living a poor life, and they aren't trying to change it anymore. However, she's hopeful for future generations. "We have all we need to succeed and grow. Whether that is certain skills or talents, charisma, or the very love in our hearts, we have an abundance of wealth in us that can impact the world."
If given the opportunity, she would promote the visual arts in disadvantaged communities, which she hopes to inspire to reach for a better world. And, as always, Katina trusts in God's plan for all his children. If you want to contact Katina Clergé, do so on Instagram at "katinaclerge" or on Facebook at "iamkatinaclerge".