By Alex Popa
Cassandre Felix is an up-and-coming Haitian American model. She was born and raised in Florida, but her parents are both from Jacmel, Haiti. Due to her multicultural environment in the Sunshine State, Cassandre got to enjoy the all-American experience and the local Haitian culture. She believes her upbringing and the diverse environment of Florida have shaped her into a kind, open-minded person. She explained her worldview: "There's a place for everyone here. I like how we're all so different."
Cassandre also added: "This makes me really cherish the unicity of Haitian culture. I'm also trying to do the same with other cultures because feeling accepted when you're different is so important." Her appreciation for different cultures and people also extends to her passion for modeling. She wants to contribute to the growing representation of Black and Haitian women in fashion. Cassandre told us: "I love how the modeling industry is becoming more inclusive! You see models of all ages, shapes, sizes, ethnicities, and skin tones. It's beautiful! We should support these initiatives."
Journey Toward Self-Discovery
Although her modeling opportunities are looking up, Cassandre revealed that she wasn't always sure about her career. She remembers having been passionate about creative hobbies since childhood. She recounts how eager she was to draw in her fashion sketchbook when she got home from school; however, she would later pursue an education in a different field. After finishing high school, Cassandre obtained a BA in applied psychology and human relations from Pace University.
Cassandre changed career paths a few more times after that. She tells us she's worked as a bridal consultant and as a retail sales associate. Her latest and most recent job was in the hospitality industry. She worked at her latest job for five years until the Coronavirus pandemic and the accompanying restrictions hit. Cassandre had to leave her job, and she spent a lot of time weighing her options. After some introspection, she realized that she'd be happiest doing a job that lets her express her creativity. This realization led her back to her first passion— fashion and modeling.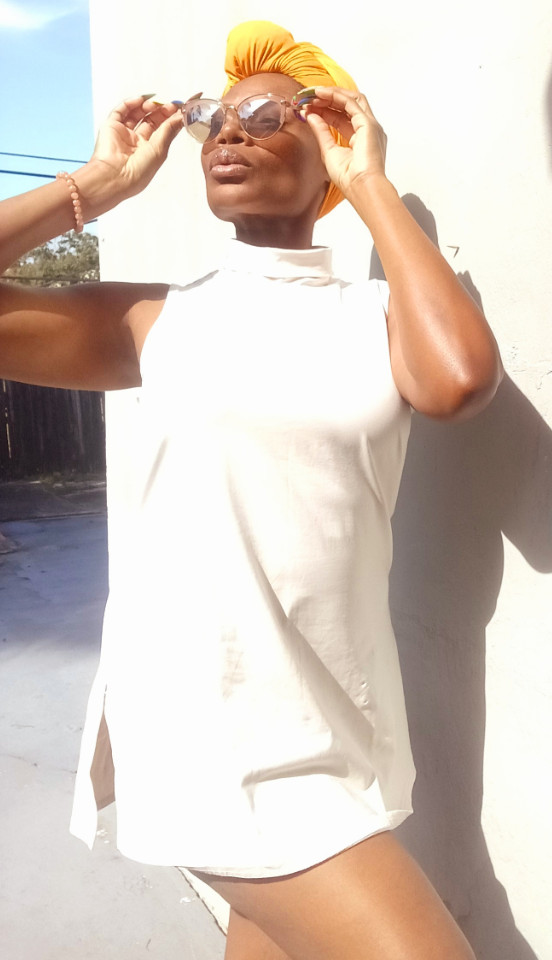 Career Goals and Accomplishments
The journey is just starting for Cassandre. She tells us she's currently trying to step out of her comfort zone and try new things. Her efforts are paying off since she's already encountered some great opportunities. She mentioned she's already had the chance to model for an all-natural, cruelty-free skincare line. She made it to the HOT 100 and has been selected to compete to be on the cover of Maxim. Her next goal is to be signed by an agency. Cassandre is also building a following and sharing her latest gigs and endeavors on her Instagram page, "caribbean_brown_spice".
Words of Encouragement for Young Haitians
Cassandre is big on positivity and mindfulness. She believes the best thing Haitians can do is to just remain focused on their goals and seize any opportunity they get. She thinks this enterprising attitude should be encouraged in the Haitian community: "Times are changing, but not a lot of mindsets. The younger generations of Haitians, we're a lot more innovative. We take risks and are open to change. Bringing that level of awareness to the older generation of Haitians can just change the overall dynamic for the better."