By Alex Popa
Brie Perpignan was born in Richmond, Virginia, and currently resides in Upper Marlboro, Maryland. She is an inspiring and vibrant personality who mixes beauty with intelligence and athletic prowess. She believes that a healthy mind can only live in a healthy body, which is why she considers physical exercise a must for an engaging and positive lifestyle.
Haitian by blood, Brie understands the importance of self-development and confidence, which are two of the most important tools for improving one's situation. She knows about hardships better than anyone and remembers her grandparents' teachings to this day. As she puts it, her grandparents taught her "the importance to keep moving forward until I reach my goal. With this mindset, I operate in a spirit of understanding and faith not only for myself but for others as well."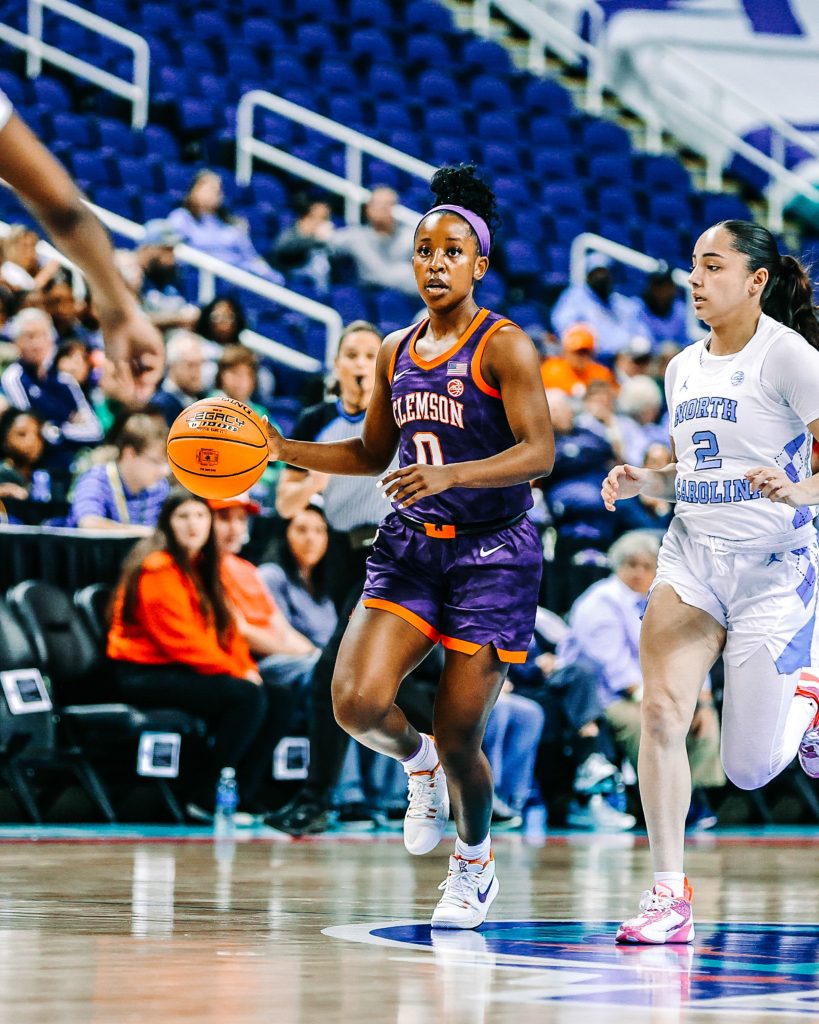 Education and Professional Achievements
Brie Perpignan acquired her bachelor's degree in exercise science from Elon University and is currently a student at Clemson University. She believes that the only way to achieve financial independence and security is to educate yourself and acquire new skills. Brie is currently expanding her educational background at Clemson, where she competes as a basketball player.
She also has plans to further her education by enrolling in nursing school in 2024 once she's done with her amateur basketball career. Brie's goal is to become a family nurse practitioner to help people and promote health and happiness. As a five-year collegiate athlete, Brie has won several awards along the way, which only proves her amazing talent and skill level.
Brie wants to use her experience and talent to demonstrate to others that they, too, can achieve similar accomplishments. As she puts it, "My personal goal is to be an inspiration as an athlete and a nurse to the generation after me to build confidence in themselves." Nothing is more important, Brie thinks, than a successful young woman, and she knows that her story can serve as an inspiration for other women to follow in her footsteps.
What Haitians Need to Do to Achieve Success
Brie thinks that the path to success is difficult but not complex. She believes that you only need a few things to succeed in life, especially education, a positive mindset, a solid work ethic, and determination to achieve your goals. These requirements show pretty clearly that the ability to change rests on one's own abilities and mental fortitude. While there may be some luck involved in the process, you can eventually overcome bad luck simply by working on self-development.
But that doesn't make the road to success easy. On the contrary, it is quite difficult and demands strength of character and a no-quit attitude, which is the only way to overcome the numerous obstacles along the way. And Brie knows from her personal experience that there are quite a few to consider.
Her words resonate with every young Haitian who dreams of a better life. "Acknowledging my successes and failure have allowed me to understand the importance of the journey compared to the destination. Everything you learn and experience before you reach your goal is what will prepare you and better position yourself once it is reached."