By Alex Popa
Kenley Simeon is a young Haitian with humble beginnings but a bright future ahead—. one that he hopes to forge himself because nothing will provide him with greater satisfaction and could be of more value going forward.
Born in Gonaives, he hasn't left his native town, but he hopes to someday. That's because, despite loving his country, Kenley cannot turn a blind eye to its faults and shortcomings. As he admits himself, Haiti isn't the stable and safe haven one needs to reach one's financial and professional goals.
Even so, he doesn't let that get in the way of his ambitions. "Whether it affects me or not, the main thing is my behavior in the face of it, which is none other than to succeed by being proud to be Haitian."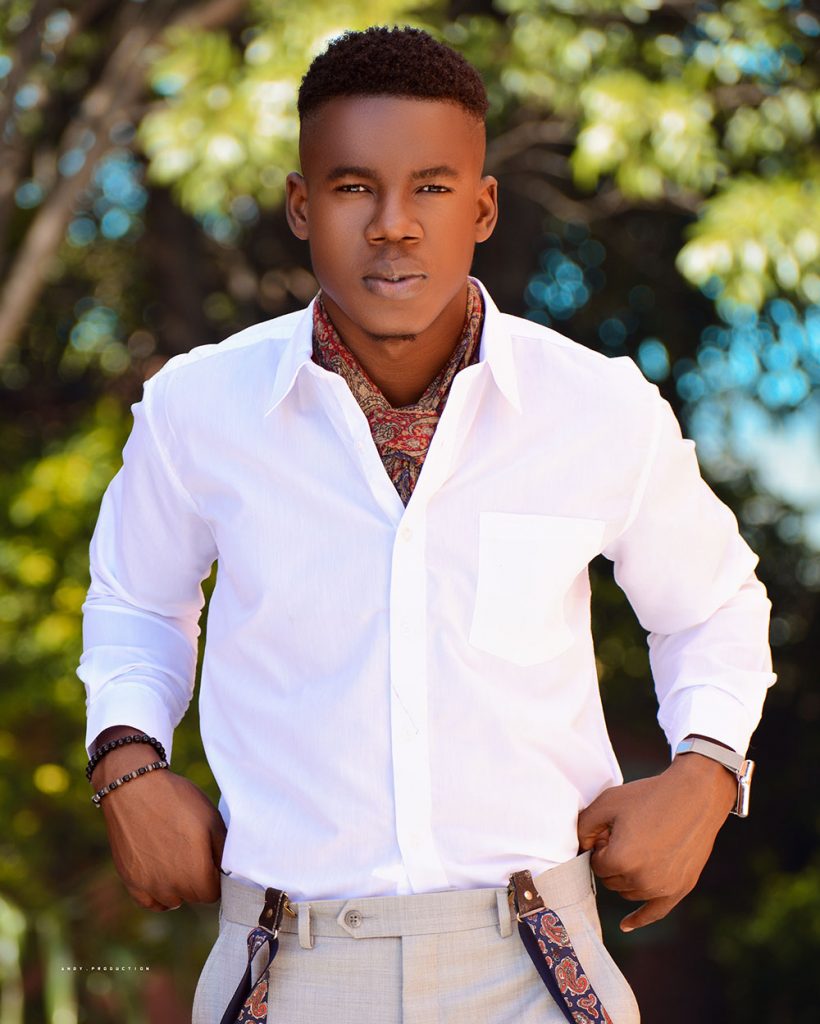 Education and Work
After completing his primary and secondary studies at Diocesan Saint Paul College in Gonaives, Kenley became a nursing student at the Public University of Artibonite in Gonaives. He aims to pursue a career in the medical field because it's one that he's been passionate about for years. However, this isn't the full picture of who Kenley is or what he wants in life.
In his own words, "I am passionate about modeling, cinema, and medical sciences. I really dream of working fully in the medical field because it's one of the ways I think I can contribute to bring joy and make the world a better place. And, on the other hand, having my personal brand as a model is really close to my heart."
He is well aware that bringing those passions to life will require a lot of energy, hard work, talent, and opportunities. But he's also aware that getting there is not impossible as long as he keeps his eye on the prize and keeps grinding.
His long-term goals include becoming a world-renowned Haitian model and creating and growing a personal brand, which will take time, hard work, and commitment, all of which Kenley is happy to abide by.
What Haiti and Haitians Can Learn from Kenley
To begin with Kenley's own thoughts: "Young Haitians must train because by training or following their passion with a firm conviction to succeed, they could then create opportunities to help other people. Thus, they will be able to collaborate by creating sustainable projects that will reflect a positive image of the country by evolving in key areas that can contribute to development."
In other words, the success of Haitians reflects the success of the country as a whole. So all Haitians carry some of the country's image on their backs every time they venture out into the world, which is why Kenley is also conscientious about his impact in this sense.
He's also careful to play his part and help Haitians in any way he can. One of them is via the hub provided by his main specialization, that of nursing. "As a nursing student, my internship sessions are of great help to the community. I wish that one day, the health field would be better in Haiti; until then, I will continue to help my compatriots from a health point of view as best I can."