By Alex Popa
Joyce Adhemar was born in Boynton Beach, Florida. Now, she lives in Atlanta, the metropolitan area of Georgia. She has a full-time job working in ophthalmology with a major in public health and a minor in sociology from the University of South Florida. Even though she likes what she's doing, she feels her artistic predilections nudging at her. It's the calling many Haitian individuals feel throughout their lives, the artistic calling that they need to answer.
As for Joyce, she wants to explore modeling, singing, and photography. She's also passionate about dancing, swimming, writing, video editing, and sewing. Gaming is another one of her hobbies, but that will remain a fun activity for her. Mainly, she's going to focus on modeling, photography, and singing.
What Is Her Inspiration, and What Is Her View on Being Haitian?
"My main inspiration comes from the courageous slave revolt that successfully led to the Haitian independence of 1804," Joyce says. It was, indeed, a historic moment that defined the lives of so many Haitian generations to come. As a woman of Haitian descent, she sees herself as resilient, hard-working, ambitious, family-oriented, culturally sensitive, and God-fearing.
With these qualities in mind, she "sees the world in a wise and compassionate way filled with endless possibilities." It's up to her to transform her life in any way imaginable and achieve success. Joyce wants to achieve her dreams, make her parents proud, and make herself proud. Then, she wants to become a role model for the young Haitian generation back in Haiti.
They need role models more than anything else because "it's hard to grow up with someone to look up to. Haitian children are robbed of role models these days. They have nothing to aspire toward." In her view, with role models and education, young Haitians are more than able to succeed in life.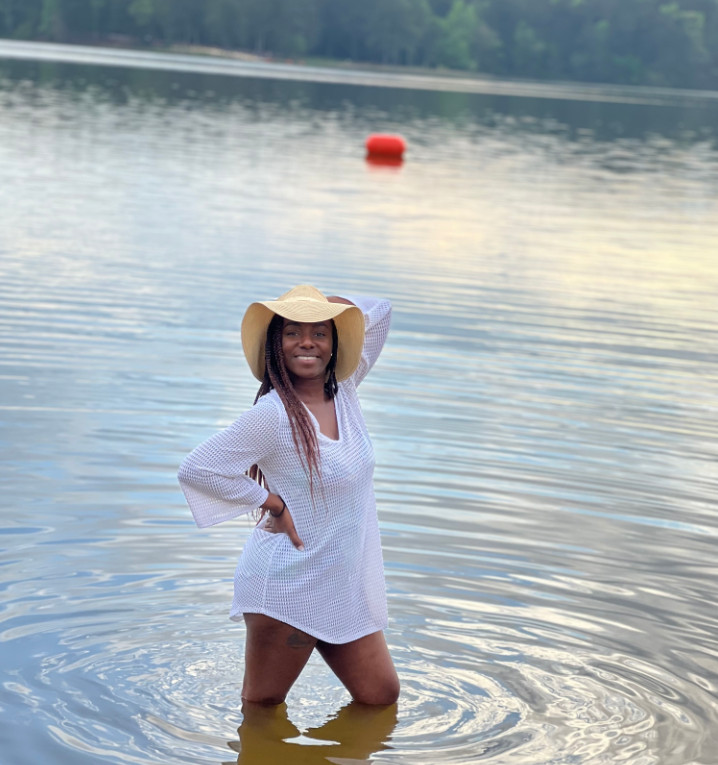 What Is Her Advice to Young Haitians?
We asked her what young Haitians could do to help improve Haiti. Joyce says that "to improve Haiti, they first have to improve themselves, understand our history, our culture, and why the present circumstances are the way they are." Only by understanding past mistakes and why the situation is as bad as it is can they move on from this cycle of errors, according to Joyce. It's pretty much true if you look at other countries and what they had to go through.
As for direct assistance for Haiti, Joyce sends yearly packages with clothes, food, toiletries, and other common-use goods to Haiti. She's also looking to promote holistic health and wellness among her fellow Haitians as a way to promote optimal living in all aspects. "I would discuss the importance of adopting healthy habits and ways to make it practical for everybody, no matter the culture, health, or socioeconomic status."
What Impact Does She Want to Have on the World?
Joyce Adhemar wants to make people feel inspired, hopeful about the future, informed about their choices, and empowered to make great decisions. She says she wants people to come together, achieve their goals in life, and become happy. Whether it's families or single individuals, Joyce wants all of them to learn something.
If you want to contact Joyce Adhemar, you can do so on her Instagram at "@philosophy_of_joy"!