By Skite Polis
If one resort can make your visit to Haiti as relaxing as slouching on your couch, it's the Royal Decameron Indigo Beach Resort & Spa. It has the distinction of class mixed with a dash of friendliness. This is Caribbean island travel at its best – so don't even think of erasing it from your travel bucket list!
Besides its perfect location, the resort exudes the aura of an authentic Caribbean destination (strategically sitting at the heart of the wonderful Caribbean Islands). This allows you to have a relaxing, holistic vacation, which is what defines the Royal Decameron Indigo Beach Resort & Spa. The hotel is amazing, and if you'd rather call it a Graceland Island, it will deliver. The Royal Decameron is an hour's drive from the Port-au-Prince International Airport, and the road to the resort traverses beautiful mountains brushed by gentle Caribbean breezes. At the end of this splendid drive, you'll find Haiti's popular La Cotes des Arcadins, on top of which sits the Royal Decameron. The resort's spectacular water activities vary in terms of skill, but there's always something for everyone.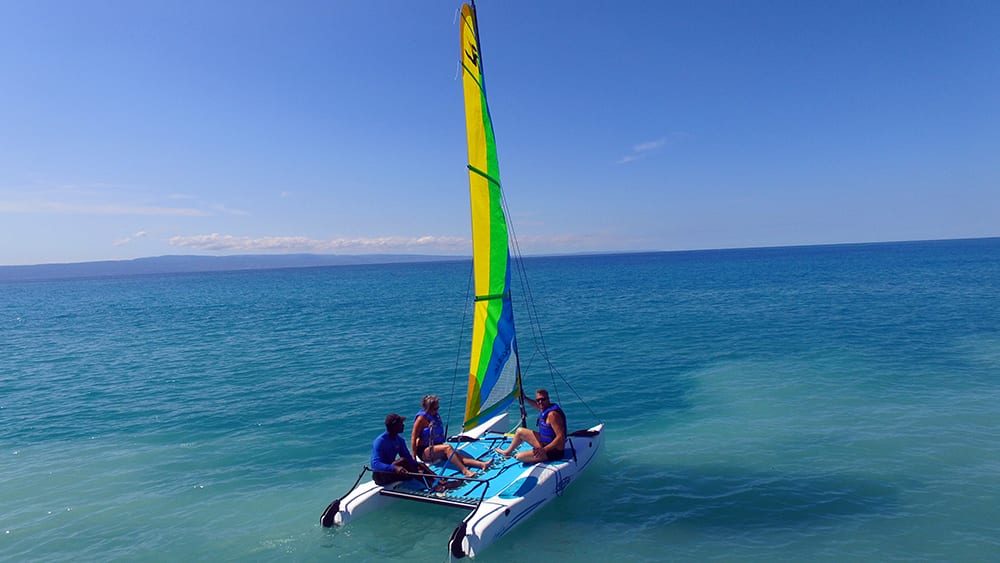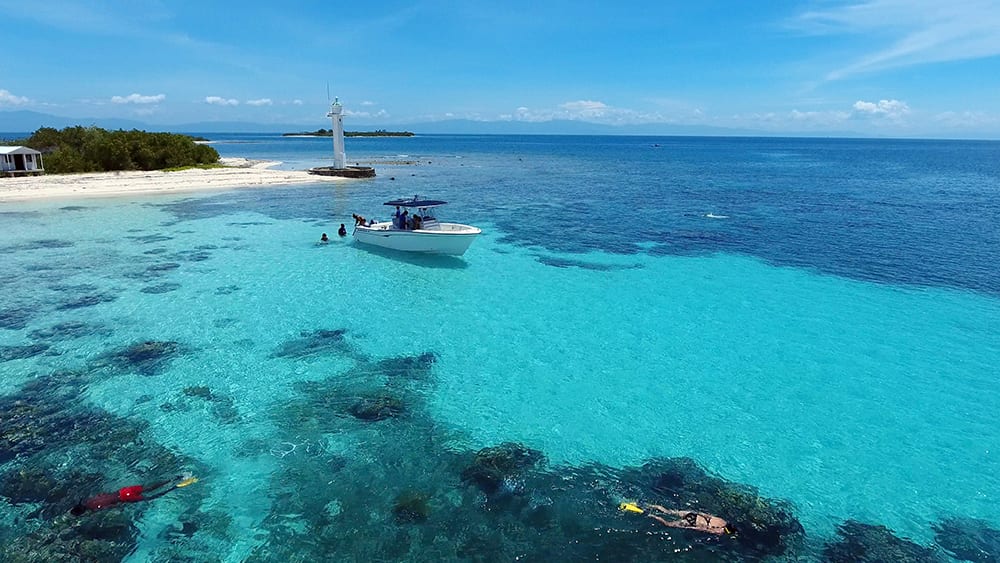 The Royal Decameron offers activities for everyone – children and adults. So check out what follows, unless you literally just want to laze in the sun with the pearly white sandy beach warming and tickling your toes. For the easiest water fun, nothing beats a Boat Charter. If you have an elderly person or a toddler traveling with you, you won't have to leave them in your room to explore the island. A boat charter is a perfect way to cruise the island in style and comfort. It's a very laid-back activity that will take you and your family to one of several popular destinations on the island: the Anse à Galet sandbar, Anse à Pirogue beach, Arcadins Islands, Anse à Raisin, and Mikaz Beach.
Planning to propose, perhaps? Then maybe cruising on the calm waters of the bay at sunset will warm the heart of your beloved and result in that sweet "Yes." Banana Boat or tubbing are two other fun water activities that will certainly add excitement to your Royal Decameron stay. Perfect for a group of friends or a family, Banana Boats are mainly used for cruising Haiti's warm and turquoise beach waters. The variety of sea life in the Caribbean is superb, and every Banana Boat passenger can see through the clear waters below the surface. As an extra twist, tubbing can also be used to play naughty tricks on your friends (all in good fun, of course).
For more traditional laid-back water fun, nothing fits the definition more than the Tap Tap Boat. If you love Haitian culture or are simply nostalgic for what it feels like to live beside the turquoise waters of the Caribbean, the popular Tap Tap Boat offers unforgettable excursions that allow you to witness Haiti's mesmerizing scenery in all its glory. Feel pampered and cared for while pretending to be a boatman, or jump overboard and do some proper snorkeling. The pleasant ocean breeze, coupled with the gentle waves, can literally lull you to sleep.
Now, if you'd prefer a blisteringly fast ride over the Haitian waters, definitely check out a Jet Ski Tour. This provides an excellent opportunity to explore the Caribbean coast and get an adrenaline rush at the same time. Consider the excitement this offers and the speed at which you can cruise the calm waters. A guide will take you to the most interesting places on the Haitian coast. This is the perfect activity to share with friends or family. An hour spent on a Jet Ski Tour can definitely help create that unforgettable island dream you crave.
For a truly special experience, snorkeling is the way to go. Royal Decameron loves it because of the variety of fish and corals that can be seen at shallow depths in the warm waters. This is perfect for beginning divers. Of course, advanced snorkelers are also welcome, because the package includes a boat and crew that make stops at places not far from the hotel – the Isles Arcadins, Trou Forban, Anse à Pirogue, and Anse à Galet. The crew can take you to quiet snorkeling spots where you can see an abundance of marine life. Imagine slowly swimming over a ball of beautiful urchins or colorful and pristine untouched corals – colorful surprises are everywhere on the reef. If these kinds of water activities aren't for you, you can always cool off in the resort's two pools, the largest in Haiti. Or sweat it out at the Aqua Gym or Zumba lessons whilst enjoying the pop music in the background. "All-inclusive" means you have it all under one roof – and at the Royal Decameron, you do.
509-2815-0111 (Haiti) | 1-855-308-0375 (USA)
Decameron.com / reservations.haiti@decameron.com
@decameronhaiti