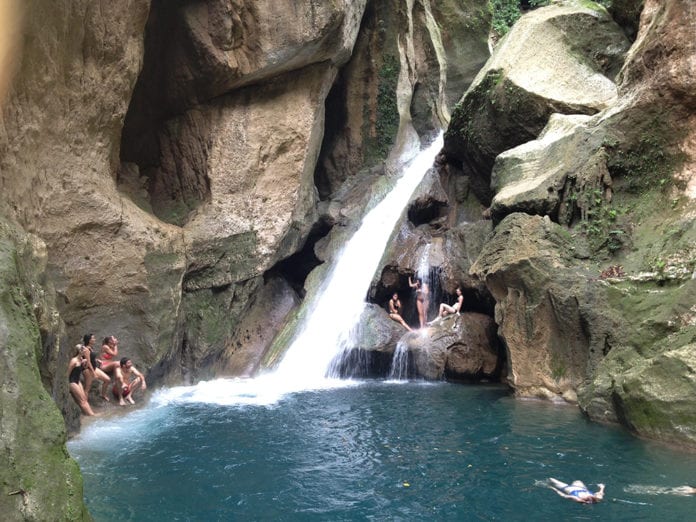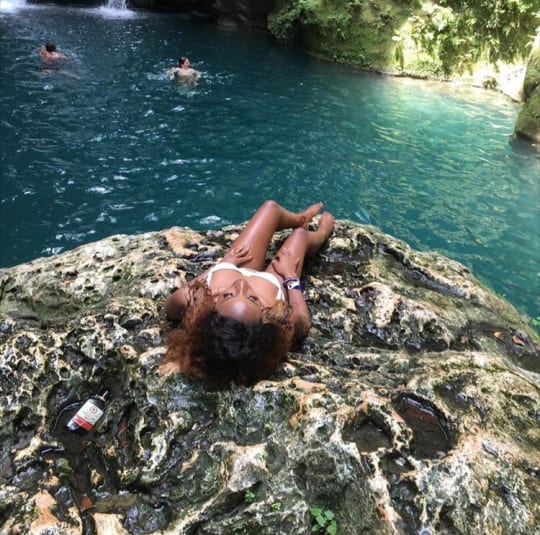 By Skite Polis
Are you ready to explore the unknown, or perhaps take the road less traveled? Welcome to Bassin-Bleu in Jacmel, one of Haiti's national treasures.
Jacmel is easy to reach. It's the hike to the waterfalls that takes some conquering, although it's a fairly short distance. If you're fit, you can climb it with ease. You can also take a splendid road trip if you're staying close to Port au Prince, as the drive to Jacmel alone is totally worth it. Take a 4WD, as the roads can be tricky for a regular car or if you're traveling alone. You can also hire a motorcycle taxi, which is a ton of fun. Just imagine crossing hills and rivers on a 4WD under the warm sun – it's awesome.
Bassin-Bleu is a paradise hiding in the lush hills just above the picturesque town of Jacmel in Haiti's South East Region.
Even if you're not a professional photographer, your photos will pack a natural punch, as the scenery always produces incredible images. Of course, when you have waterfalls with splendid natural freshwater pools, expect to do some diving from heights up to 7 meters. Cool, indeed!
Part of the journey to the waterfalls is the road trip, which wends through majestic mountains via several routes. Whichever one you take, you'll reach Jacmel. From here, you can either walk by yourself to the waterfalls or hire a local guide. Hiring a guide is advisable since they know the place better than you and you won't have to worry about hauling your travel gear. Parking and entrance fees are dirt cheap (100 Gourdes), although it's good to tip the guides. This is all part of the adventure. (Gotta make the locals happy, too!) Plus, the site is definitely worth it. It's a priceless piece of a hidden paradise – so just enjoy!
As you hike up and down the hills, don't forget to snap a photo or two and respect Bassin-Bleu by preserving its environmental integrity. You know the drill. The limited number of tourists allowed to the site on a given day is perhaps what sets this place apart. Its cleanliness is amazing and gratifying. Some even drink water right from the falls; it's that fresh.
There are three waterfalls. The last is the largest, so let your guide know your intentions. If you want to jump from a 7-meter cliff, just ask your guide or simply enjoy the pristine pool without the hassle of having to climb a rock. The splendid photo opportunities shots are perfect for your social pleasure – as is the swimming in the cool basins.
COME EXPERIENCE IT:
Location: Jacmel, Haiti
Transportation: Horseback or off-road vehicle
Hotels nearby: Hotel Cyvadier, Kabic Beach Club
Restaurants nearby: Florita Bar, Sur Le Toit Bar & Grill
More Haiti Travel Guide Articles and Things to Do in Haiti