By Martine St. Hilaire
Mideline Phelizor has taken a serious interest in beauty pageants because competing in them allows her to strengthen her self-confidence and project a positive image of her country, Haiti. The success she has achieved with modeling and the encouragement from her father motivated her to enter the beauty pageant world. In 2018, Mideline became a delegate at Miss World Haiti 2018 and was named first runner-up.
The Silhouette Agency Foundation is one of Mideline's greatest accomplishments. It is a pleasure and a privilege for her to share her knowledge with over 50 young girls and boys. As leader of this organization, she prides herself in helping children improve their walking techniques, posture, and overall stage presence. She feels this work contributes greatly to youth empowerment in general.
What gives Mideline added satisfaction is being an agent that children can depend on. She loves seeing the smiles on their faces whenever they are contracted for an industry gig she orchestrated. "Their reactions every time I find them paid contracts, which is very difficult and exceptional in Haiti, is why I do this," says Mideline. It brings her joy to train and guide talented young people.
Mideline has advocated for children, especially orphans, since she was a child. At the time, she didn't have her own non-profit organization, but that changed after she established the Silhouette Agency Foundation. She's convinced the foundation will make a great impact in the Haitian community because she can reach many more people and sensitize them to respect the rights of children, especially orphans. "Silhouette Agency will help me formalize my actions and commit to more human and material resources around my ideals," she says.
Mideline recalls that the moment she was crowned the Miss Universe Haiti in August 2022, time stopped. In shock, she said to herself, "Am I seriously the new Miss Universe Haiti?" She was elated to win the crown but, more importantly, learned an invaluable lesson that has become her new mantra: "The hardest part is making the choice." She believes decision-making is the most difficult part of any dream one wants to achieve. After a decision is made, it's all about willpower and perseverance.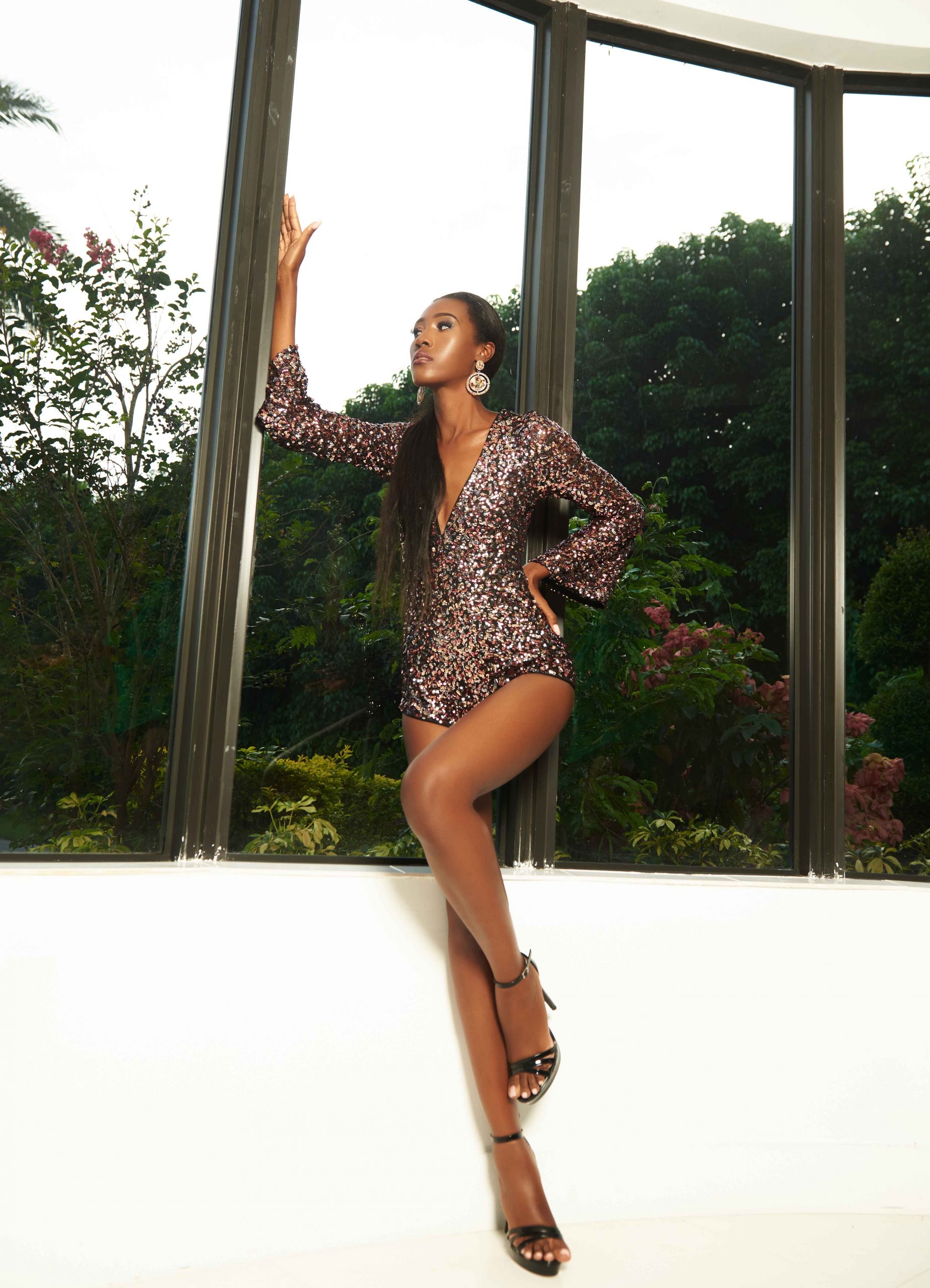 "The hardest part is making the choice." After a decision is made, it's all about willpower and perseverance.
For the first time, Mideline whole-heartedly enjoyed her beauty pageant experience from beginning to end. She has grown tremendously since she secured the 2022 crown. But don't be fooled by her apparently effortless success. She experienced a high level of stress during the event. The way she faced her challenges was by putting everything into perspective. She believes this led her to win the crown. Today, her primary objective is to continue to work hard so she can go as far as possible and represent Haiti to her fullest capacity.
In addition to maintaining international beauty standards, modern judges typically want to crown a contestant who has an appealing personality and intelligence. When we asked Mideline which of these qualities are more important to her and why, she replied that beauty and intelligence are not contradictory. In other words, intelligence helps her manage her beauty. These qualities complement each other. "In the past, women were told, 'Be beautiful and shut up' but fortunately those days are gone," she says. These days, having a healthy mind and body is widely promoted throughout the Internet and in mass marketing.
Mideline plans to support women's empowerment first, by promoting access to equal professional opportunities and pay equity. Pay equity is the concept of compensating employees who have similar job functions with comparably equal pay, regardless of their gender, race, ethnicity, or other status. Mideline believes women should be paid exactly what they're worth and that only women can determine that worth, especially if it's a current occurrence in their lives.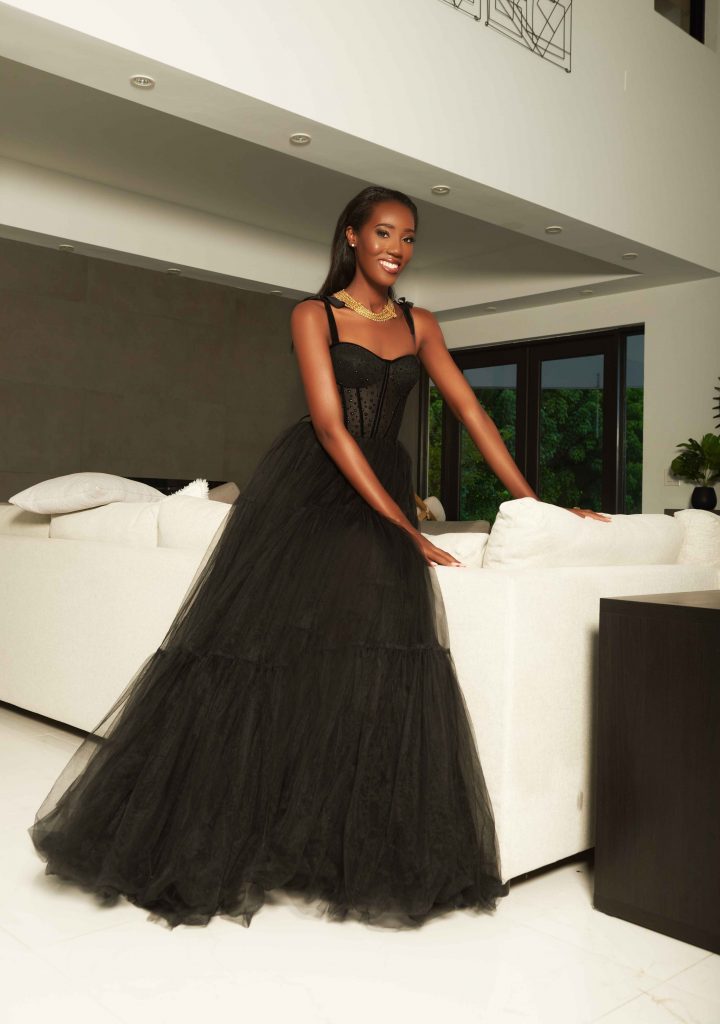 Mideline's most cherished wish is for Haitians to return to the glory that characterizes the country's history. Her desire is for Haitians to find a path to peace through effective dialogue and solidarity.
When Madeline has the time, she relaxes by reading. She likes to learn as much as she can, and feels reading is the path to achieving that goal. "You learn so many things when you read more," she says. Though she loves American television series, watching TV is more of a hobby, and one she's been neglecting. She also enjoys playing games and partaking in sports to stay healthy.
IG: mideline_phelizor