By Martine St. Hilaire
On October 15, Haitians everywhere were shocked and saddened by the untimely and tragic passing of Michael Benjamin, professionally known as Mikaben. The multitalented singer, 41 years old, was performing at Paris' Accor Arena with the Haitian compa band, CaRiMi, when he collapsed onstage. According to Miami Herald, he died shortly after the concert ended. As medics worked to revive him with CPR, fans were asked to leave the venue. A cause of death has not yet been revealed.
Mikaben was a multitalented polyglot artist who performed in English, Creole, French, and occasionally Spanish. He gained fame as a vocalist, songwriter, composer, and producer. Accompanied by his guitar or a full band, Mikaben had successfully managed to become one of the rare artists of his generation to excel in several musical genres. His catalogue comprises of compa direct, World Music, Antillean Zouk, dancehall, reggae, R&B and hip-hop.
Mikaben was born in Port-au-Prince, Haiti on June 27, 1981. He was the son of the legendary Haitian singer Lionel "Pére Noël" Benjamin and his wife, Roseline Dupoux Benjamin. Mikaben's wife, Vanessa Fanfan, was pregnant with the couple's second biological child at the time of his passing. The baby is due in December 2022. They have a daughter named Leia Benjamin, and Mikaben's son, Gabriel Benjamin, was born from a previous relationship.
Mikaben was known as a man of the people, and many of his followers have reached out to contribute to his family in any way they can. Vanessa has been overwhelmed by the outpouring of concern and care from everyone her husband touched with his amazing soul.
Mikaben played multiple instruments including the guitar, keyboard, bass, and drums. He discovered his passion for music at the age of 15 and was soon performing in public. At 16, he traveled to Canada to continue his education and indulge in the arts. In Montreal, he participated in an annual holiday competition where the music was sponsored by TELEMAX, a recognized Haitian television station. Michael's song, "Nwèl Tristès," was ranked in fourth place.
After experiencing some success in Canada, opportunities appeared quickly for Mikaben. He was convinced he was destined to pursue a professional music career and recorded his first solo album, "VWAYAJ", in Montreal. The album was released in December 2000 and sold more than 70,000 copies – a record for a Haitian. This catapulted Mikaben's fame.
In May 2004, Mikaben launched his second album, "MIKA." His established success in Canada allowed him to perform in Les Francofolies, an annual music festival usually held in July that aims to promote French-language music. This festival typically tours Chicoutimi, Ottawa, Quebec and Montreal.
Mikaben returned to Haiti in March 2005 after being urged by his cousin, David Dupoux, an instrumentalist, to join his band, Krezi Mizik. Being the family-oriented man that he was, Mikaben agreed to temporarily put his solo career on the back burner. Since the group's launch in May 2005, they have found great success. Mikaben released two albums with them, one studio-recorded and one live. He and the band toured the U.S., Canada, the Caribbean, France, and Belgium.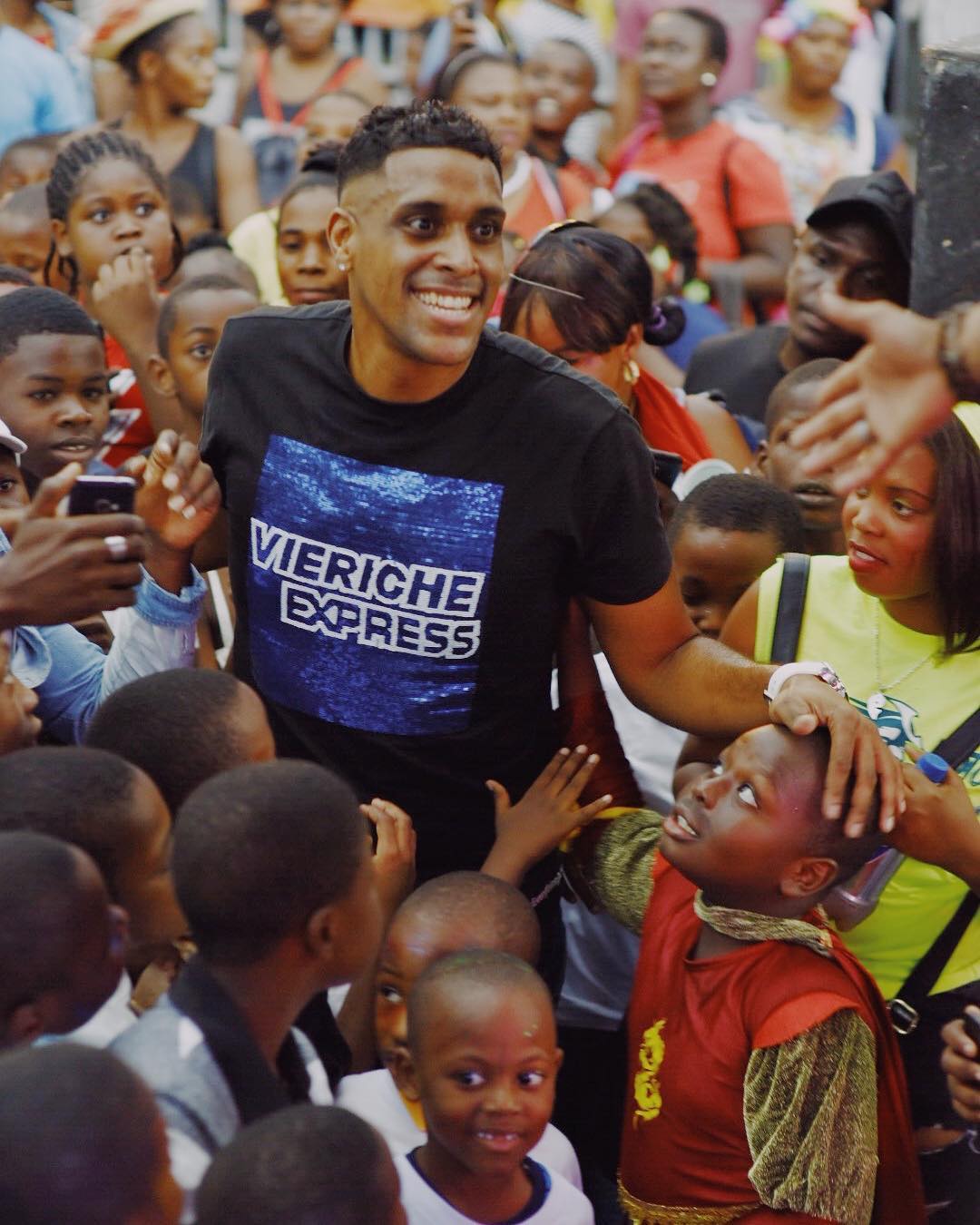 Following the 2010 earthquake in Haiti, he recorded "Ayti Se" (Haiti is) and played it in front of former U.S. President Bill Clinton and a multitude of mourners during a remembrance of the devastation that killed over 300,000 people and displaced 1.5 million.
In 2010, after the earthquake, Mikaben expressed his sorrow for the victims through a poignant composition entitled "Yon Ti Souf Pou Ayiti." This experience inspired him to launch Ti Souf Foundation, a non-profit organization whose mission is to bring joy to the children of Haiti. In the summer following the earthquake, he released an album entitled "Atis Lokal Pap Janm Lague," which became a huge success in Haiti.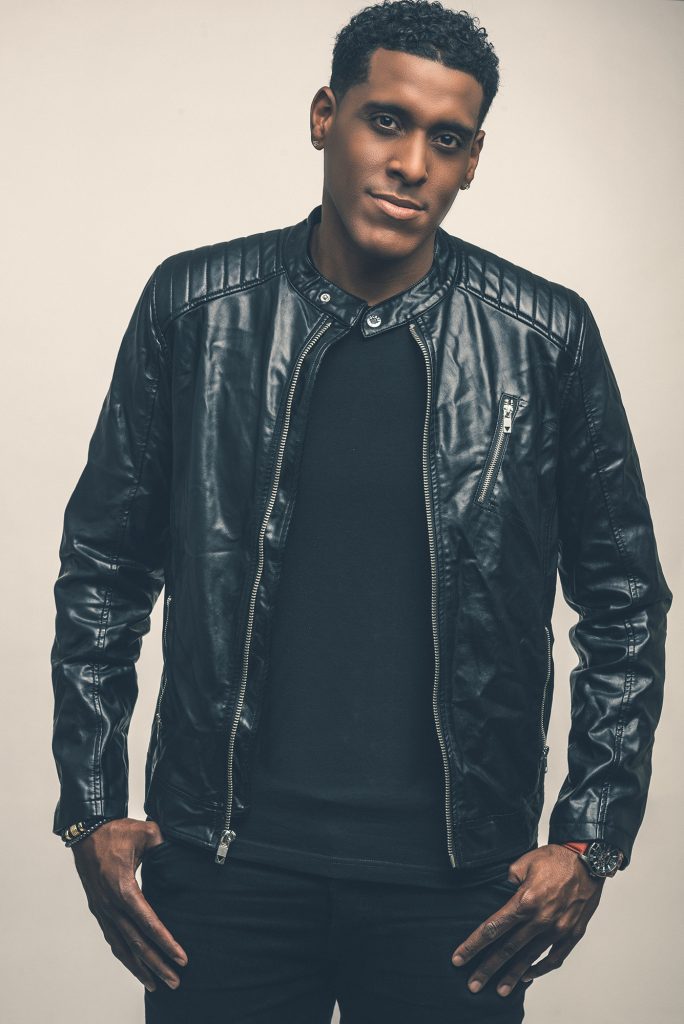 Mikaben produced and performed on several songs by CaRiMi. Their collaboration "Baby I Miss You" has over 3 million views on YouTube. The song "Fanm sa Move" has over 2 million views. Mikaben multiplied his success by collaborating with amazing talents including his musician father T-Vice, J. Perry, Leila Chicot, Kreyol La, Bélo, Alan Cave, Stanley Georges, Izolan, Olivier Duret, and Wesli Band, among others.
Mikaben released his final album, "MKBN", in 2018. He started touring to promote it and performed in both Haiti and the U.S. He was planning future tours in Canada, Europe, the French Antilles, and Africa. With over 15 years of experience in music, he charmed music lovers worldwide. Since his death, tributes have poured in on social media. Wyclef Jean called Mikaben "one of the most inflectional and inspirational young artists of our generation."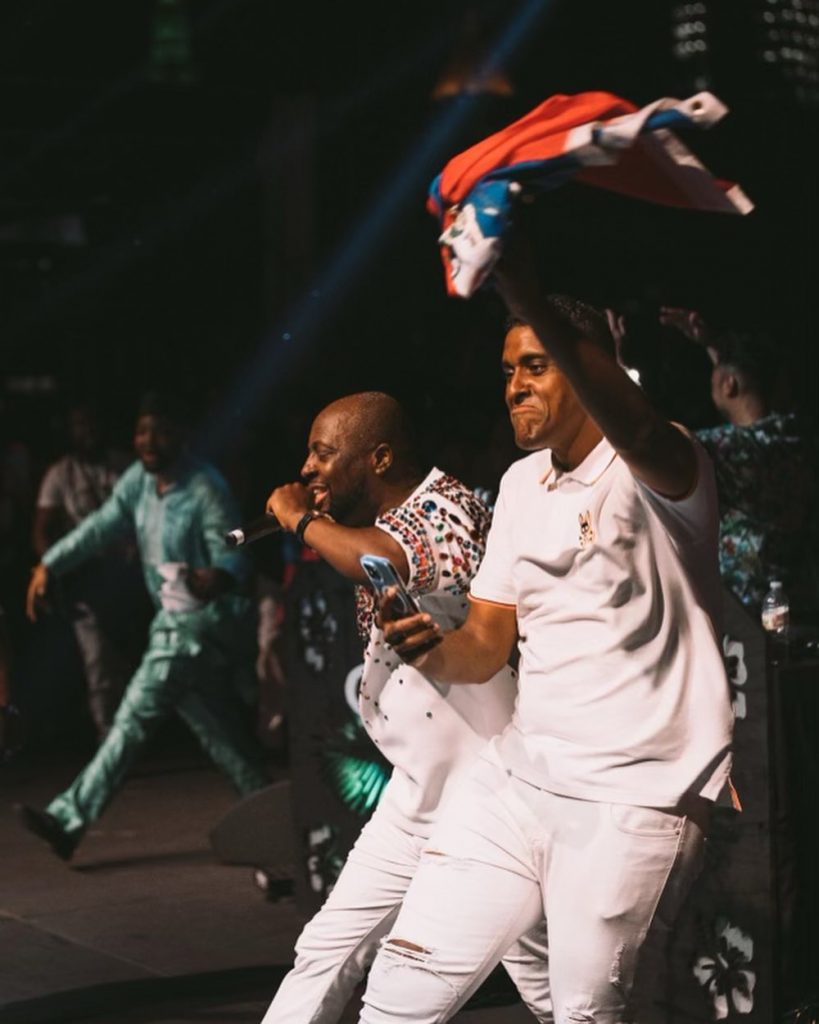 Wyclef Jean called Mikaben "one of the most inflectional and inspirational young artists of our generation."
During his free time, Mikaben was committed to charitable work, joining organizations like Fleur De Vie to support children during back-to-school events. "Mikaben's strong personality and charisma were undeniable," his label, PlaybookMG, said in a statement. For more than two decades, he dedicated himself to generating positivity through platforms that connected him with people around the globe.
The Benjamin Family expressed gratitude for all the support and requested patience in a statement. They also advised followers to avoid contributing to false GoFundMe accounts in Mikaben's name. They want to have one specific place to go for anyone wants to contribute. "We appreciate your understanding in allowing the family to grieve privately," a family member said in an October 18 statement.
On October 28, a memorial in his honor took place at the Little Haiti Cultural Center in Miami. Miami artists honored his memory in a special musical homage. "Guests had the opportunity to lay roses at the Little Haiti Memorial Living Wall," said promoter Terry Louis, according to the Miami Herald.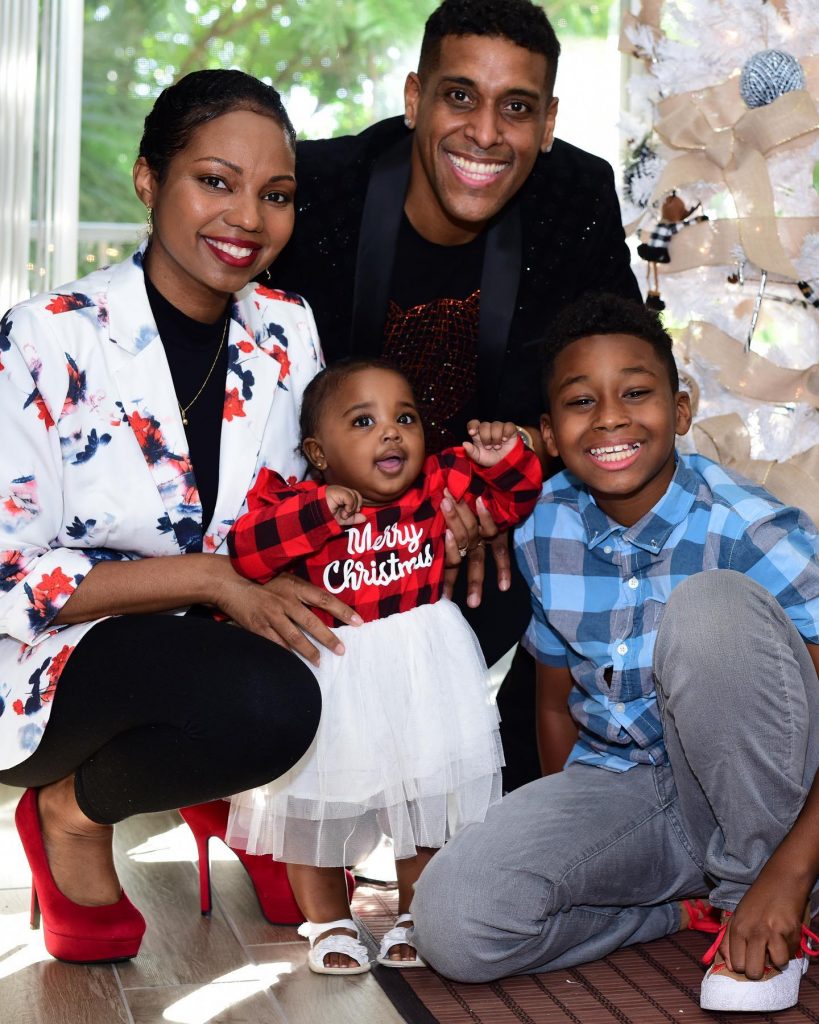 Michael "Mikaben" Benjamin will forever be remembered and loved. Proceeds from donations will be allocated to his three children's college funds and the Ti Souf Foundation.
CONNECT WITH MIKABEN ON SOCIAL MEDIA
Mikaben's Instagram: @mikaben509
Mikaben's Facebook: Mikaben.ht
Mikaben's Twitter: @mikaben
Vanessa's Instagram: @fanfan.vanessa GoFundMe Page to Support Mikaben's Legacy: www.gofund.me/5bdd9062