By Martine St. Hilaire
Abigail Pierre-Louis has won the crown of Miss Heritage Global 2022, a pageant held this September in Limpopo, South Africa. A 25-year-old with family roots in Port-au-Prince, Haiti, Abigail highlighted her international marketing background and multicultural studies and came out forcefully to show a positive image of Haiti to the world.
Abigail is proud of her Haitian culture and hosts a podcast called "The Homegirl Hustlers", which guides hard-working women to pursue their passions without allowing limitations to get in their way.
While running a digital marketing agency called "Boost Your Brand", Abigail has been driven to help Haitians become entrepreneurs, regardless of obstacles. She also teaches digital entrepreneurship seminars in partnership with Sakapfet OKAP, a multimedia platform dedicated to North Haiti, its inhabitants, events, history, culture and values. The organization's name is derived from the name of the city of Okap (or Cap-Haitien).
For the past ten years, the Miss Heritage Global organization has used its global stage to educate the masses about heritage and diversity. Its 2022 pageant was hosted by actress and television host Khanyi Mbau and comedian Mpho Popps. The Kalahari Waterfront Lodge was brimming with excitement as Abigail's name was called. She couldn't contain her excitement as the former Miss South Africa 2020, Shudufhadzo Musida, crowned her. Abigail walked away with a "Thohoyandou" crown designed by Akapo Dibenya Jewellers and a cash prize of $10,000.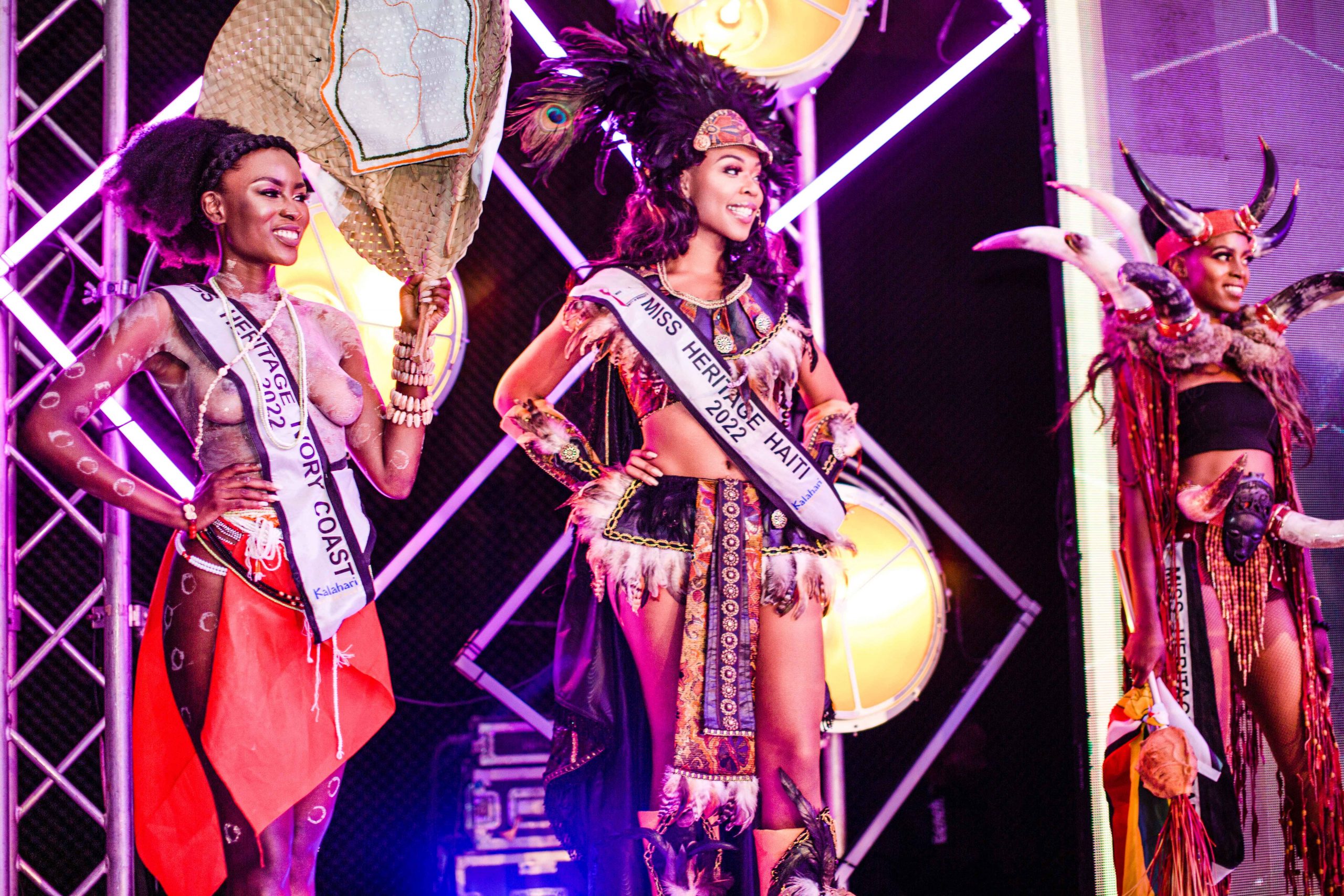 Abigail's victory means much to the Haitian community, as she has become a voice for the small island. She's made a big impact, and her many supporters have been sharing her success with the world.
In the future, Abigail hopes to share Haiti's light in different parts of the world, just as her predecessors have done in the past. "As we move forward, Haiti will have a louder, more elevated voice in many nations as we trailblaze to illuminate Haiti as the amazing pearl that it is," says Abigail.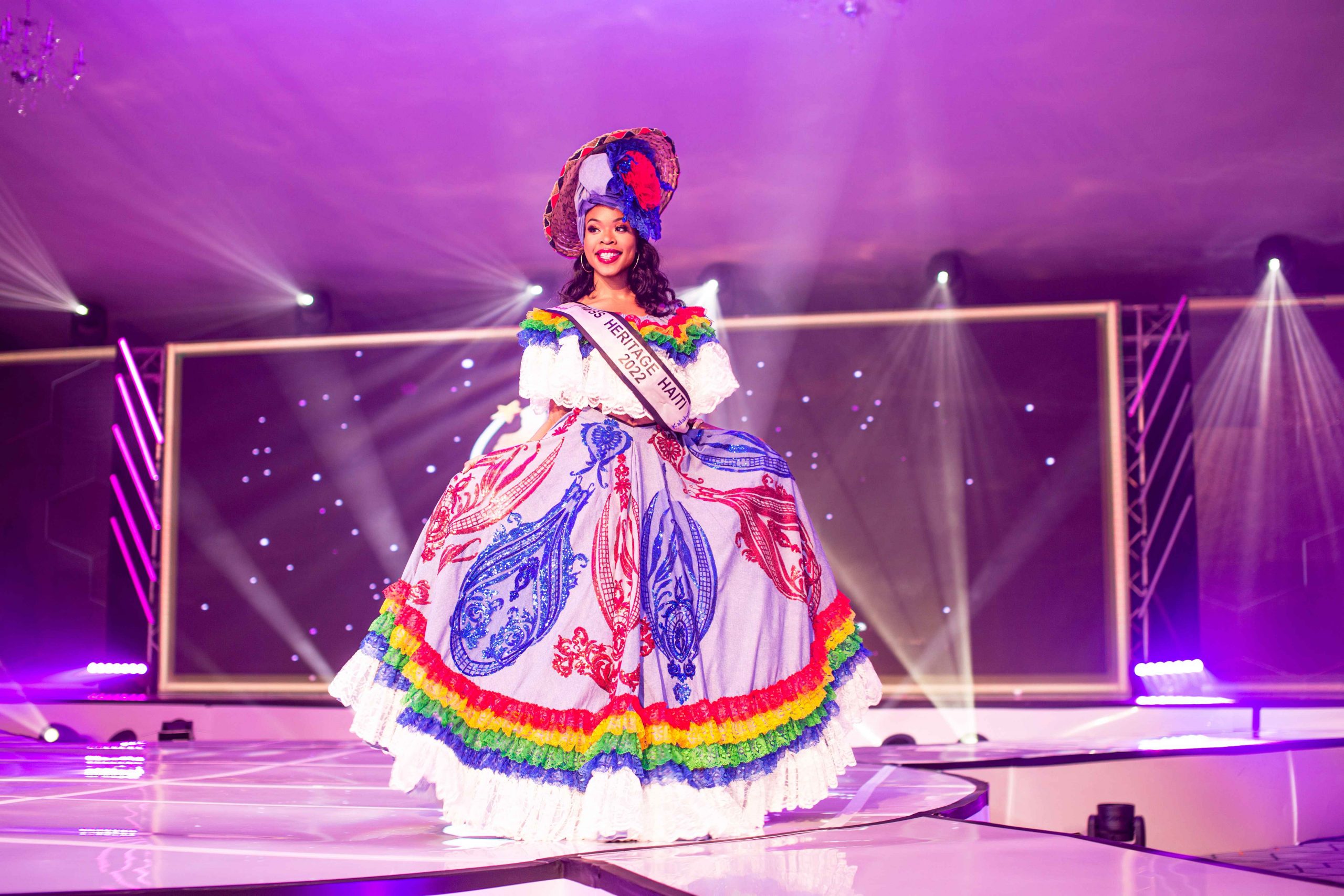 "As we move forward, Haiti will have a louder, more elevated voice in many nations as we trailblaze to illuminate Haiti as the amazing pearl that it is," says Abigail.
Abigail is honored to have represented Haiti at the 2022 Miss Heritage Global Pageant, so her goal is to communicate her accomplishments with everyone. Her achievements include, but are not limited to, the following:
Teaching digital entrepreneurship seminars in Haiti in collaboration with Boost Your Brand & Sakapfet OKAP
Portray Haitian in a positive light in the media to advance tourism (in the safe parts of the country) and share the word with multiple Haitian businesses
Donate soccer balls to local kids in Cap-Haitien
Attend and host local events at the Little Haiti Cultural Center
Attend press conferences and media shows to promote Haiti
Abigail would not be where she is without the love and support of her family, friends, mentors, and community. Thanks her support systems and amazing sponsors, Abigail has shone a positive light on Haiti and all that the country can achieve when its community comes together.
-My Lifesyle Magazine & Agency in partnership with Jabalí Private Aviation and Creative Affairs NYC.
-Sendwave, an application that safely and quickly sends money from North America and Europe to numerous countries across Africa and Asia.
-Stylist Maritza Boudoir
-Make Up Patrica Canvas
-Designer Hermilia Yves
-Designer Phelicia Dell
-Designer Richard Petit, Papillon Designs
-Designer Dayanne Danier, Bien Abye
-Luggage BVstylez
-Trainer HaitiFit , Carlos Elie
-Boost Your Brand Digital Marketing
-Group Sakapfet OKAP
-Sunglasses Tony Brown Collection
-Video Production Mike Sauers
-Photo Jameson Thermitus, Verse Citi & Joe Wesley
-Athleisure Wear Rebels and Stone
-Nails & Hair ReNu Beauty Lounge
-Safe Trips Haiti John-Wesley Pierre
FOLLOW ABIGAIL: IG: abbypierrelouee