Every country and every culture has specific elements that bring honor to it and impress others. The Karabela dress is Haiti's folklore-inspired element of culture that everyone recognized and loves. It's a fashionable statement of modernity mixed with tradition, offering a new sense of glamor and beauty. Haitian women wear this type of dress at formal events such as festivals, churchgoing, dancing, etc.
What Is the Karabela?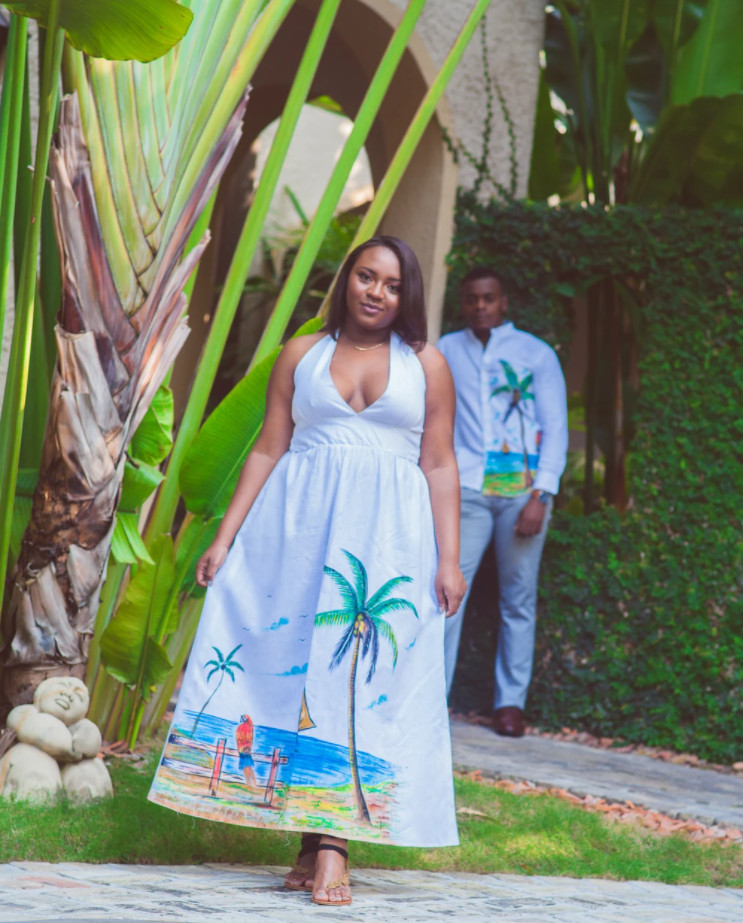 Haiti wouldn't be what it is without the Karabela dress. This traditional piece of clothing reaches down the pages of history down to the 18th century. At that time, Karabela was ordinary clothing for Haitian women, something they'd wear every day. In the present day, it became a folk costume, something only worn during holidays or traditional events. Ordinary clothing has already changed pace compared to the past.
A veritable Karabela dress will always be made from linen or cotton, with red and blue as the central colors. At the very bottom, there are visible embroideries with laces and other elements. Interestingly enough, the Karabela is present in other cultures, as well. In St. Lucia, it's called kwadril, Suriname calls it kotomisi, while Jamaica knows it as a quadrille or bandana dress.
Regardless of its name, the colorful appearance is still the same. Haitian women proudly wear this during weddings, folklore dancing festivals, and other formal events. Men's corresponding clothes are sometimes also called Karabela (shirt jacket and lightweight short-sleeved shirt). In Haiti, men generally wear short-sleeved shirts even when going to formal events.
Is the Karabela Still Trendy Today?
I always like to say that some clothing pieces are immortal. They'll always be trendy, just like the formal costume for men. While it has suffered slight alterations throughout the years, the centerpiece elements remain the same. The concepts are also the same. What has changed is the addition or alteration of various secondary bits from the outfit. The same goes for Karabela.
Today's Karabela may be slightly different than the 1700s Karabela, but the concept and the outfit retain their cultural value. A few visual elements have changed, but the complete outfit hasn't. If you go to Haiti, you'll still see many native women donning the Karabela when going to church or when out into town. Formal events like restaurant dining, weddings, festivals, or folk dances, may even gather around hundreds of women dressed in Karabela dresses.
You can get your hands on this traditional Haitian dress from many specialized online shops. Even better, if you go to Haiti, you can pay to have someone create a handmade Karabela for you. Back in the 1700s, all Karabela dresses were handmade, which ensured their appearance and stylization were unequaled. Haitian women were, at that time, at the height of their fashionable beauty.
An Essential Cultural Element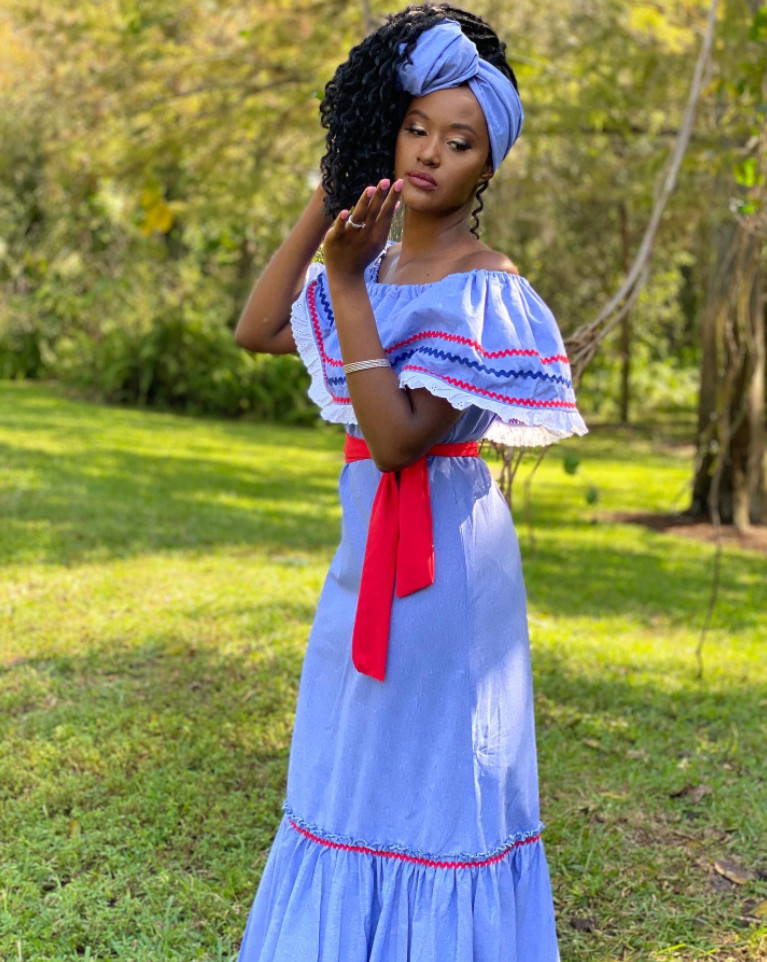 Karabela dresses are for Haitians what the croissants are for the French or the pizza for the Italians. Every culture has traditional elements that help identify it, and Haiti has the Karabela. This dress is widely recognized across the globe, especially when paired with the folk headwear that Haitian women wear. Once you see a Haitian woman wearing a Karabela, you'll start seeing this island paradise differently.
It's interesting that, while there are multiple varieties of Karabela, the dress is still the same as it was in the 18th century. Red and blue adorn the top and the dress, with interlaced ornaments transforming it into a veritable beauty. Glamor is one thing that Karabela doesn't lack, in fact. I should say that Karabela defines Haiti in more ways than one, and is a cultural and traditional hallmark of beauty.