By Alex Popa
Patricia Joseph is the epitome of a true Haitian woman, and she shows it. Patricia was born in Neptune, NJ, but now lives in Los Angeles, CA. She comes from a large, supportive family with deep roots in Haitian society and culture. This bloodline has allowed Patricia to gain a double perspective on the world, mixing Haitian culture with an American one.
This two-dimensional understanding of the world allowed her to get the best out of both societies and develop a unique value system that serves her well in life. She is of the opinion that she owes much of her success in life to the women in her family. Patricia believes that Haitian women are admirable and strong and the reason why Haitian society is still strongly holding together.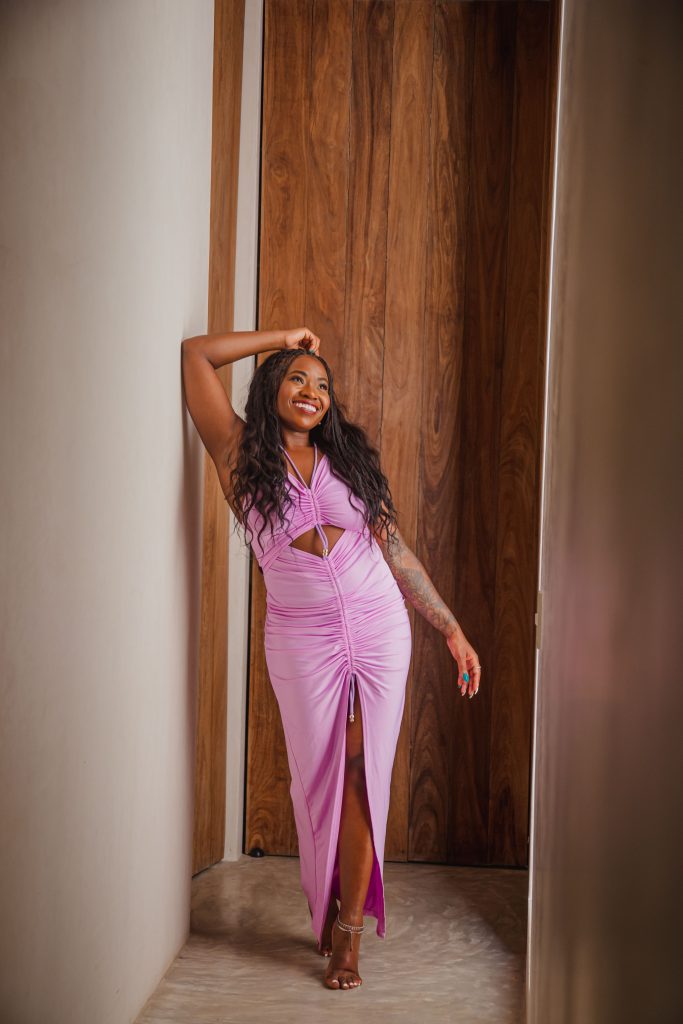 Education and Work
Patricia got her master's degree as a board-certified adult gerontology acute care nurse practitioner (AGACNP) at California State University Los Angeles. This is also the position she occupies today, and it's one that gives her great satisfaction. That's because she gets to help people in need and make their lives better when they need it most.
However, it's not all fun and games as Patricia admits that her job can be a bit stressful and demanding. This is just one aspect of working with people in general, especially old people who require regular attention and support. So while she does appreciate her job and the opportunity to help others, Patricia has bigger plans for the future. She hopes to break into the entertainment industry, including modeling, acting, and commercial filming.
This is one of her hidden passions that she hopes to one day turn into reality.
Talents and Hobbies
Interestingly enough, Patricia doesn't believe she has any particular talents that would help her stand out from the crowd, which makes her that much more interesting, seeing as how she didn't need talent to accomplish everything she already has. As Patricia admits, "My talent is my intelligence. It truly is a gift from God." In other words, she has replaced talent with hard work, education, and self-improvement because having talent alone is worth nothing. It all comes down to hard work and dedication.
When it comes to hobbies, Patricia is quite a handful. She enjoys traveling and experiencing other cultures and societies because doing so gives her more opportunities to learn and expand her knowledge. She also loves hiking, sports, rollerblading, and everything that relates to outdoor activities.
How to Succeed as a Haitian
Patricia believes that all you need to outgrow your current situation is education, work, and self-confidence. Everything else is secondary. Nobody puts it better than she does: "Always have a goal of something to strive for, to work toward. As people, we need purpose, we need something that is going to get us up in the morning. Even if it seems impossible if you work on it today, you'll be better at it than you were yesterday."
She also believes that nothing is possible without God and faith, and she hopes that one day she will have a platform to reach as many people as possible and preach God's love and support to inspire and motivate people.