By Alex Popa
Sherley Lily-Anne Edme was born in Port-au-Prince, but her family took her to Brooklyn, NY, at the age of one. So, for all intents and purposes, she is American first and Haitian after. Sherley admits that her mother is her model in life, given the hardships she had to endure to care for her family.
When it comes to her Haitian heritage, Sherley admits that it plays a major role in her life despite her not living as a Haitian. She clearly remembers the stigma that surrounded Haitians who would be beaten up and bullied if they acknowledged their identity. This has changed today since being Haitian is now admired by the US culture. "Today everybody wants to be Haitian. Once you tell them you're Haitian, they bring out the whole 'Sak Pase' or 'I Love my Haitians.' Haitian identity has come a long way."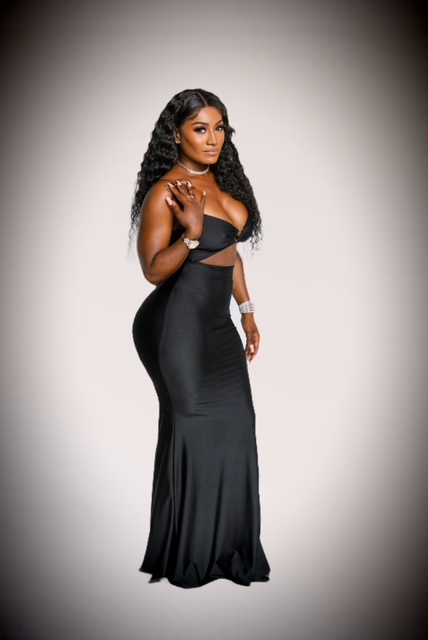 Job and Education
Sherley is in her last year at college, looking to major in business law at Strayer. Until she can complete her studies, she works as a flight attendant and flirts with fashion shows and photoshoots in her spare time. This taps into her career goals because Sherley plans to become a full-time model and performer.
She's aware that she has a long and difficult road ahead of her, but she's ready for the task. That's because Sherley believes that strength of character and an unparalleled work ethic are her strongest suits.
Long-Term Goals
Sherley is a multitalented woman with many skills in her repertoire. She can sing, dance, model, and act, and she hopes to one day open her own law firm. These are all areas that she hopes to expand on someday while finding the financial and moral support necessary to pursue her dreams. And she doesn't plan to stop there.
As she says, "My personal goal is to be very successful. I want to live my life comfortably enough. I want to be able to give back to my community and my people back home. I want to start my own charity and get sponsored by people with the same vision as me. Anyone who is willing to make a change is welcomed."
Advice to Young Haitians
Sherley knows how difficult it is to succeed in life as a born-and-raised Haitian despite not growing up in Haiti herself. She knows enough from her parents and friends to understand, which is enough for her to form an opinion on the matter. She has also seen the hardships that young Haitians have to endure.
Sherley believes that the younger generation can have an impact on Haitian society if they choose. They can protest and go online to showcase what it feels like to live in Haiti in impoverished areas with very few opportunities for a better life. Ultimately, she advises young Haitians to educate themselves, acquire new skills, and work and perfect their craft to create a better life for themselves and their families in Haiti or abroad, wherever the opportunities might lead them.
She also does her fair share of work helping Haitian communities by raising awareness about their problems and showcasing Haiti's beautiful side. This is to draw people's attention to the country's beauty and hopefully motivate them to work together to preserve it.