By Alex Popa
Nephtalie Joachim is a young arts-and-crafts artist from Haiti. She was born in Bainet, southeast of Haiti, and now lives in the Dominican Republic. During her childhood, she was always attracted to the idea of authenticity and creating something new out of random items – just like the necklaces she pieces together. They're an authentic form of self-expression for her.
It's no wonder her biggest form of inspiration is authenticity and originality, regardless of where it comes from. Whenever she sees something original in her field, she'll take it as inspiration and try to learn from it. This ability to keep learning and working hard to achieve her goals has pushed Nephtalie further and further in her field. Currently, she's creating her own jewelry and selling it outside of Haiti. But her dreams are bigger than that!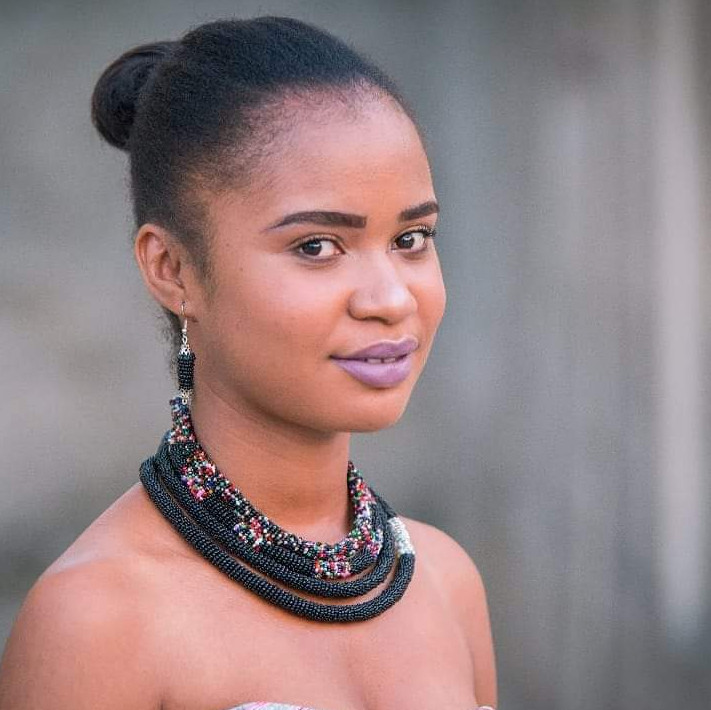 Accomplishments and Goals
Nephtalie plans to showcase the artistic prowess of the Haitian people to the world. She wants to show everyone that Haiti is not just the poverty-stricken place the media portrays it to be. And that Haitian people, once they set out to do something, are talented, creative, and determined. Nephtalie is a prime example of the steadfast attitude of many Haitian people.
She now has her own brand, Nephcreations, which she wants to take to a new level in the future. She wants to make even more jewelry and sell it around the world. She also wants to teach the new generation of Haitian children to do this. "Arts and Crafts is a great domain to be working in if you're a creative person. It lets you unleash that creativity and make a profit from it."
In the future, Nephtalie wants to become a makeup artist to take her creativity to the next level. She estimates it'll be more profitable and will put her in a position where she can play a more active role in helping people. Lastly, one of her heartfelt goals is to teach 1,000 Haitian children to create and sell handmade art.
What Are Her Hobbies?
Nephtalie says she creates artistic jewelry for fun and does make-up for the same reason. To her, these are passions that bring her joy. She's also an avid beach-goer, and music especially appeals to her. It lets her tap into that creative potential that leads to so many beautiful pieces of jewelry.
She also wants to promote entrepreneurship, especially among young Haitians who don't have a clear direction in life. Using herself as an example, she can teach that entrepreneurship is a great way to make money while doing what you enjoy. It's harder than traditional work, but it's also more rewarding and satisfying over the long term.
If you want to contact Nephtalie Joachim, you can find her on Instagram at "nephtalie.joachim" or on Facebook at "nephtalie.joachim". She's a wonderful young lady who deserves the best that life can bring her, and we wish her good luck!