By Alex Popa
Marsee Richard is a lifelong practitioner of self-love, a principle she imparts to her audience and everyone else she meets. Her Haitian heritage, coupled with her new understanding of American entrepreneurship, has brought Marsee to a point where anything she dreams of is within reach. Our young contestant was born in Port-au-Prince and now lives in Orlando, Florida.
Her biggest inspiration is her parents, who always supported her and taught her resilience, mental fortitude, and discipline. In turn, Marsee has surrounded herself with supportive people who love her for who she is and have helped her achieve every step of the way. To Marsee, family and friends constitute genuine happiness.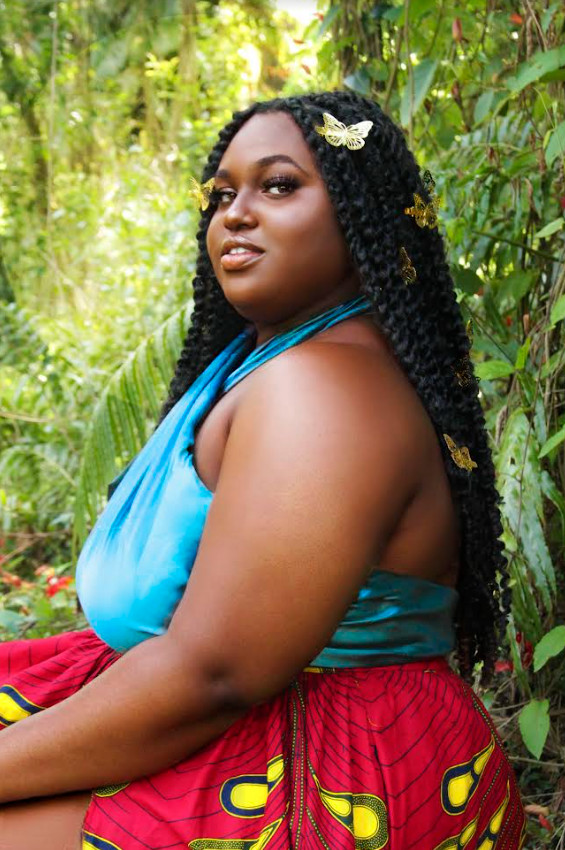 What Are Her Goals?
Marsee currently works as a personal stylist and content creator, and she's good at what she does. But she dreams of becoming a boutique owner and a model. She aspires to become the face of the plus-size modeling industry – in her words, a "leader in the fashion world catering to everyday women that do not fit straight size clothing."
Marsee is a trendy woman at heart and wants to be seen as fun and sexy. She even describes herself as talented at helping people feel good about their looks. Whether it's through her words or clothes, she wants to redefine what it means to look good. Plus-sized women are, in her view, the category of people that most need this encouragement.
She also wants to inspire young Haitians to open up more and be more understanding of one another. She emphasizes the importance of belonging to Haitian culture and finding one's roots. That "generational wealth", as Marsee describes it, is the pathway to rebuilding Haiti and growing its influence over the Haitian diaspora around the globe.
How Does She Want to Impact Her Audience?
When asked what message she would send to her audience and what principles she would promote, Marsee Richard insisted that she would promote self-love. Marsee wants to make all the plus-sized women out there feel good in their bodies. She says that confidence and affirmation should come from within, not from external sources.
According to Marsee, self-validation is essential to everyone, not validation from the outside. Artificial validation is temporary and doesn't build confidence in how you look. Through her actions and work, she hopes to reach as many women as possible and tell them it's all right to look the way they do. Beauty is a flexible concept, in her view.
One of her dreams is to launch her own brand by fall 2023, which would be a step forward in her fight for plus-sized women's rights. It would help her establish a foothold for spreading Haitian love in the modeling industry and making women understand that they're beautiful, no matter how they look. For Marsee Richard, these ideals are worth pursuing!