By Alex Popa
Rodly Saint Aude is 27 years old, and already he's worked on three short films for a film festival. He's worked with celebrities such as Issa Rae and Wyclef Jean, and he's honed his skills alongside some of the best actors around the world. Needless to say, his goal in life is to become an actor—an accomplished one too! He does this for himself and also for the people at home, so they can have a role model to follow.
Rodly is Haitian, and his heritage is his identity. He wants to help the young Haitian community chase their dreams and believe in themselves even when no one else does. He was in the same position once. Almost no one believed that he could pursue acting and be successful doing it. And yet, here he is, not even in his 30s and already with a nice filmographic portfolio to recommend him. Things can only get better in the future!
Why Is Rodly Passionate About Acting?
Acting is Rodly's way of leaving his mark on the world. "I want to leave something behind, a legacy that may inspire even a small community of children that will succeed after me. Having a role model in life can't be overstated," he says. It seems that part of the reason why he's so determined to succeed is to show other Haitians that it can be done. Even when no one believes in you, through sheer willpower, you can achieve great things.
"I have to be successful. Not just for myself but my family and culture." Rodly has managed to find the right opportunities that pushed him further and further in his acting career. When the three short films that he worked on are presented at the film festival, he should receive the accolades that he deserves. We support him in all of his endeavors and truly hope he manages to achieve his goals.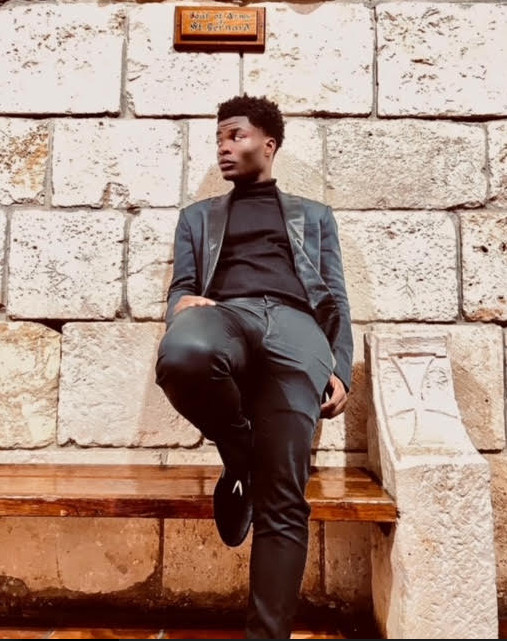 How Can Haitians Achieve Success in His View?
Rodly Saint Aude is a self-made man who reached for opportunities and managed to grab ahold of success. His isn't a story of family money or influence but one of dogged determination, passion, and perseverance. He says so himself: "It won't be easy to succeed, but with patience and perseverance, there's success waiting for you somewhere out there." He's completely right, in our view. Determination and perseverance will lead you halfway toward success.
For the young Haitian generation, he wants to promote education, competitiveness, and determination. But even so, he understands that, without a role model, it's difficult to pursue one's dreams with enough determination. That's why he wants to become a role model for the young ones. He does what he does partly because he wants those at home to have someone to look up to.
"To be great is to be active and to be active is to be doing. So do what you love and be great," he says in the end. It's pretty clear that Rodly has a clear plan in mind and won't give up until he reaches his goals!