By Alex Popa
Sylvie Bien Aimé can be described in two words: gifted artist. Her life revolves around art and its many manifestations. In a way, it's her dream life, something that brings her true joy. In other ways, it's a point of true freedom that lets her be herself and access her innermost potential. And Sylvie attributes much of her predilection for artistic pursuits to her Haitian roots.
Sylvie was born and raised in Montreal, where she also currently resides. Currently, she's a makeup artist, body painter, and even a model from time to time. She runs SL Studio Lounge, a photography studio in Montreal, with her partner. But there are so many other things Sylvie wishes to do in the future. And all of them tap into her creative nature.
What Does She Envision for the Future?
Sylvie sees herself becoming an artist in more ways than one. In her own words, "I am good at makeup artistry and bodypainting, that's for sure. But I really want to delve into photography and painting." But she also envisions a brighter and broader more artistic career.
Her biggest accomplishment to date is co-launching SL Studio Lounge 2021. It's a creative space in Montreal led by a team of Haitians with great ideas and a refreshing take on the industry. It's something the world needed, says Sylvie. She also says her efforts show richly endowed Haitians are in terms of artistic talent.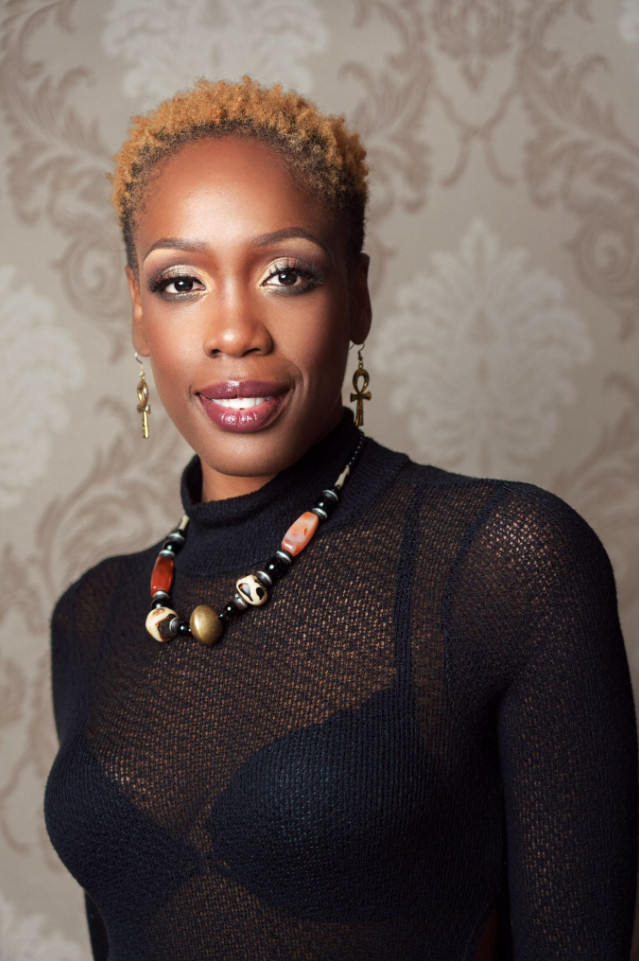 How Would She Help Haiti?
Sylvie is at a crucial point in life, professionally speaking. But she's compassionate and caring enough to offer a few pieces of advice to young Haitian children. "Bring awareness to what is going on in the country," she says. "Show a different perspective of Haitians to the world. Bring the beauty of Haiti and stop the negative narrative. Finally, keep the culture alive, and don't forget our roots!"
Identity is the foundation of a young mind, and more often than not, identity comes from a cultural and historical attachment to your country. Sylvie believes young Haitians need that identity to define themselves. To keep the culture alive and show the world that Haiti is not just a poverty-stricken third-world country, they need an identity. And this is what people like Sylvie do – they act as inspiration for young people!
When we asked her how she would promote Haiti, she said she would focus on the country's spirituality, culture, and art. "Art and culture are the things that galvanize the Haitian culture to create people like me and people like you. Don't ever renege on that culture!" Sylvie is one of the many Haitians who truly love their country and hope to help revitalize it one day.
To contact Sylvie Bien Aimé, go to her Instagram at "sylkiesly" or on Facebook at "Sylkie Sly" or "SL Studio Lounge."