By Alex Popa
Ociana Menuau was born in New York City and now lives in Brooklyn, so she hasn't had firsthand experience with Haitian culture. However, she does know what living in Haiti means, especially for a poor family with no resources and opportunities, which describes her family's situation perfectly.
Ociana says that she owes everything to her mother, her sacrifices, and her wisdom. While she admits that her mother never painted herself as a victim of circumstance, she did teach her the value of education, hard work, and keeping your eye on the prize. These teachings influenced Ociana's path in life, allowing her to improve her financial and social situations.
Especially in a country where you have plenty of opportunities to do so.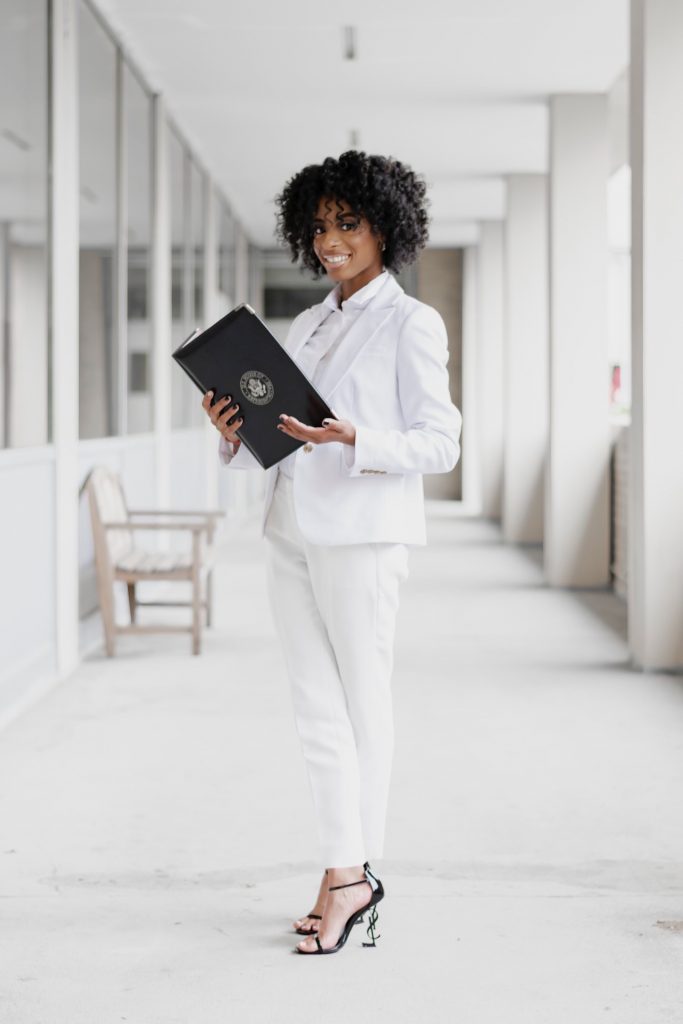 Education and Professional Achievements
Ociana has a degree in government and politics with a minor in public administration. She's also currently in a BA/MA program at St. John's University, and she will earn her bachelor's degree this year followed by her master's degree in 2024. Her current job is that of a constituent service representative at the Office of Congressman Hakeem Jeffries.
Ociana believes that the position she occupies today is her biggest achievement in life but only for now. That's because she has a lot of goals moving forward, including running for federal office and even becoming a senator or the president. While these expectations may seem farfetched for anyone else, Ociana doesn't believe she aims too high. She has confidence in her abilities, believes she has her dream job, and has an impeccable work ethic, which is absolutely required in her field of work.
Moving forward, Ociana strives to become the best version of herself, improve her financial situation, help her mother, and make an impact on her society. While she is aware of the difficulties that lie ahead of her, she's also confident in her abilities to overcome them. "These goals will be achieved through my constant showing up to work, giving 110% daily, and making it through the hard days."
How Young Haitians Can Change Their Lives
Ociana believes that anybody can change their life, provided they receive the proper education and guidance and work to improve their skills and abilities. Ultimately, though, everything comes down to mental fortitude and determination. These alone allow an individual to find opportunities where none seem to exist, but for that to happen, the younger generation needs to take control.
As she puts it, "Young Haitians can help Haiti by actually getting involved. Young Haitians cannot help Haiti improve without knowledge of what is actually going on, what needs to be done, the wonders the country has to offer, and without being included in the conversation."
So, as Ociana sees it, it all comes down to raising awareness about the problems that the new generation is facing and working together to find reliable solutions. Naturally, she offers a helping hand herself in many ways as she explains, "I consistently post about Haitian-geared information, so I can bring awareness to issues that Haiti is suffering from. I partake in Haitian events when I can. Haitians and Haitian-Americans at St. John's had me as a mentor in Haitian Society. I assist many Haitians with expediting or getting status updates on immigration forms as well as assisting on any issue they may have with a federal agency. I also help debunk the misinformation that WhatsApp plagues the Haitian community with. I also act as a liaison between Haitians and the US Embassy in Haiti."