Michel Marie Christelle was born in Cape Town but currently lives in Plaine du Nord. Despite her now relatively stable and satisfying lifestyle, she has never forgotten where she came from. Her Haitian heritage is still something she carries with her every day to remind her of what she's fighting for.
Although she loves her country and heritage, Marie admits that living as a Haitian is a perilous and demoralizing experience. Haitian society isn't exactly thriving, and violence, poverty, and lack of opportunity are rampant. Thus, she was forced to look elsewhere for a better life even though she wouldn't have if Haiti would've provided her with the foundation she needed.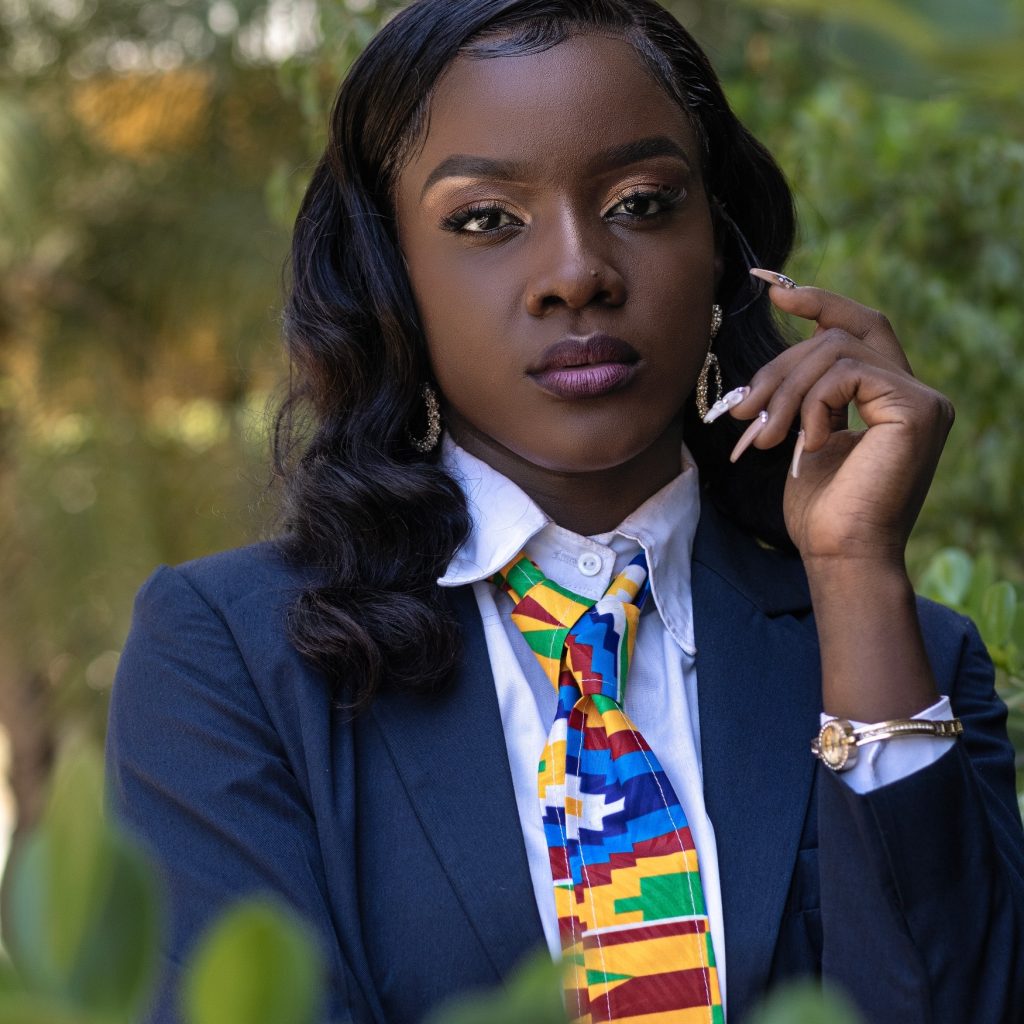 Education and Work
Marie graduated high school at Regina Assumpta College and studies administrative sciences at Antenor Firm University. Despite having a degree in administration and being certified in makeup, industrial chemistry, and international trade, Marie is between jobs and is currently looking for a work opportunity.
However, her long-term goals go beyond that. Marie dreams of starting her own business, preferably one that spreads across several areas, including a hotel, a restaurant chain, a superstore, and a beauty studio. A cleaning agency is also not out of the question. Marie's goal is to create several streams of income and achieve financial independence as soon as possible.
However, she says the timeframe doesn't matter as much. What matters is that she has set her mind to it and will succeed, even if it takes decades to get there. She is in no hurry and doesn't feel pressed to reach her goals quickly because she believes she is already in the perfect place. "Personally, I feel rather fulfilled. I know the love of an extraordinary man, I have a family, I have people I can really count on, I don't ask for much more."
Marie's Advice to Young Haitians
Marie believes that Haiti isn't exactly the best place right now for someone looking to expand their horizons and have access to a better life, but a better life can be achieved; the problem is that it will most likely take generations for the country to reach where it needs to be. And it all begins with children. In Marie's own words, "I only think of the children, especially those who are in the street. I look forward to the day when I can help them, offer them a roof, a family, a good education, hope, and opportunities. For me, the problem must be solved at the root. If there is no future for the children, there isn't one for the country either."
Marie would also like to make an impact of her own, so she studies and learns as much as she can, helps others, especially Haitian youth, become aware of their options, and supports those in need via advice and guidance. Marie is aware that she isn't making much of an impact at the moment, but she hopes to change that moving forward.
Overall, Marie believes that in order to change a country, people need to come together and work toward a common goal. She believes she's setting an example for the younger generation by pursuing her dreams and working overtime to turn them into reality.