By Alex Popa
Leslie Marcelin was born and still lives in Miami, FL, yet his spirit holds still some of that Haitian magic that keeps shaping the way he views the world. Leslie believes Haiti has a unique presence on the world stage because the country stands "as a powerful reminder of what could happen when people and nations come together to pursue a common goal."
As a strong, independent, and mature individual, Leslie has big goals in life. One of them is to get married, which will give him even more energy and determination to improve himself and his family's lives. His kids play a fundamental role in this area, providing him with continuous energy and a positive vibe every day.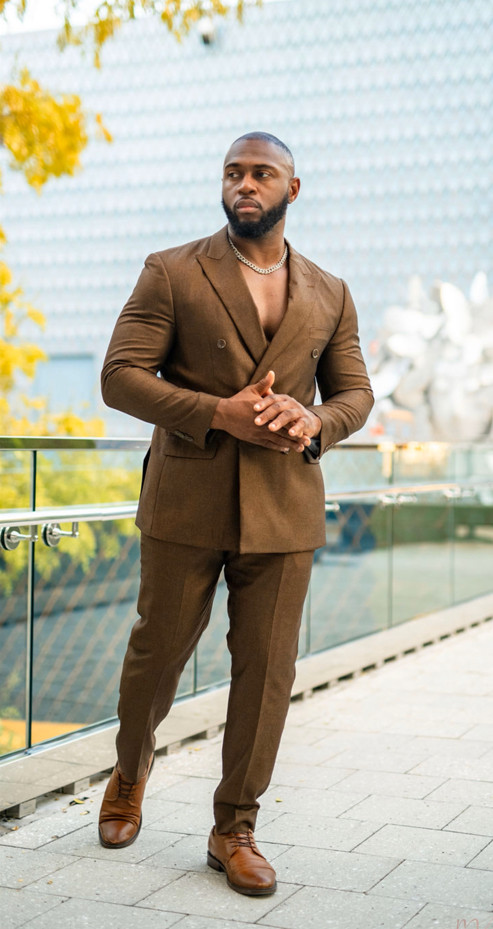 About Leslie Marcelin
Leslie describes himself as an industrious, intelligent, and talented individual who has a lot to offer his family, inner circle, and community. He's athletic and leads an active lifestyle that revolves around playing with his kids, golfing, and traveling as often as possible.
He's also a cerebral individual who's preoccupied with understanding human behavior and always looking for ways to benefit his community. One of his main drives in life revolves around men's health issues. As Leslie sees it, men everywhere are suffering a mental health crisis, especially in the US. Part of that comes from their inability to acknowledge and control their emotions, a quality that he says is partly to blame for violent surges across the nation.
Leslie believes teaching men how to manage their emotional impulses will ultimately result in a safer and flourishing society. This is why he's created a non-profit organization, Project Men Youth Mentoring, which supports his goals and touches as many lives as possible.
Education and Work
Leslie Marcelin is a jack of all trades, as he studied biological sciences at Florida Atlantic University and engineering and biomedical sciences at Nova Southeastern University. He currently works as a biomedical engineer.
"I love what I do, and I wouldn't want to do anything else." But this doesn't mean Leslie he doesn't have other goals. One of them is helping young Haitians and men in general overcome their faults and stigmas and become better versions of themselves. That's because a nation with strong, healthy, and confident men is one that will make a positive mark in the world.
Which is why Leslie is the Executive Director of Project Men Youth Mentoring, where he goes above and beyond to live up to his values.
"I use my non-profit organization to empower and encourage Haitian-American young men in the community to be great and break the stigmas against them. I could have a significant impact on young men's mental health through increased awareness, support networks, accessible resources, advocacy, and empowerment."