Haiti had a tumultuous past filled with stories of famine, natural disasters, poverty, and even slavery. That's a lot of emotional baggage that had to be expressed in some way. And what other way to express it than through painting? Haitian Art is a blend of the country's rich historical background, influences from other nationalities, and a unique vision of the world.
Pail Cezanne once said that "A work of art which did not begin in emotion is not art," and Haiti is a country of profound emotions. One vivid example of this is the 2010 earthquake that devasted the country, leaving disaster in its wake. Despite all this, the locals rebuilt, while the artists expressed their sorrow through painting. In fact, a group of Haitians even began to use earthquake debris as materials for their artistic expression.
Prominent Art Forms in Haiti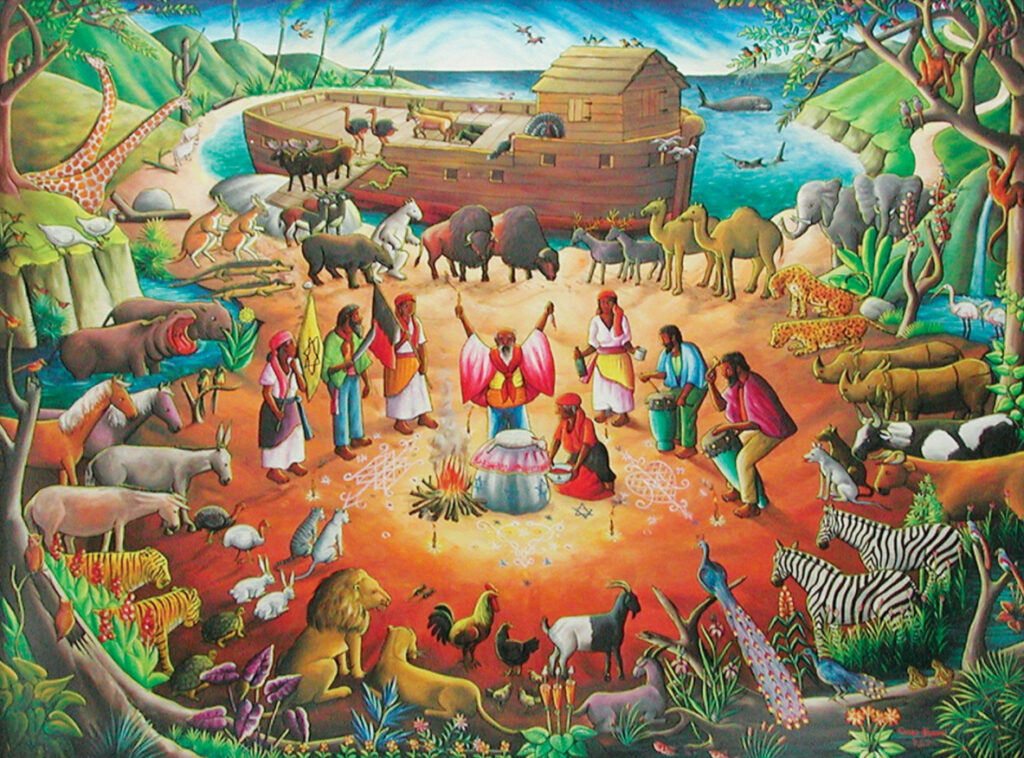 Haiti is a land of untapped artistic potential, with many artists delving deep into the geographical and historical wonders of the country. As such, painting comes naturally to many Haitian artists, thanks to a deluge of emotional turmoil the country passed through in the past. Whether on canvas, murals, or fences, paintings are everywhere in Haiti. But painting is not the only form of art here.
Dance and music are similarly beloved for their power of expression. Physical movement is an essential aspect of Haiti's artistic movements, in fact. Sculpture has its rightful place in the Haitian artistic pantheon. Sculptors often use leftover scraps, recycled materials, and natural materials to reveal their artistic fervor. But one of the most beloved forms of art in Haiti is flag-making, where artists create unique flags to commemorate events or deities.
Popular Haitian Painters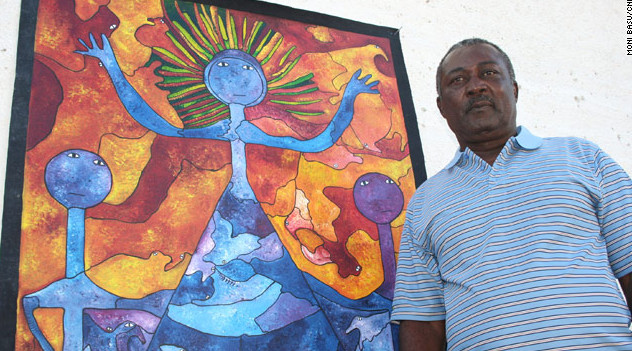 Perhaps one of the most renowned Haitian painters is Hector Hippolyte, a Voodoo artist locals call the "grandfather of Haitian art." His paintings are interspersed with hints of voodoo and Christian symbols, often revealing spiritual iconography in his works. He is also a priest, which is where he got his spiritual inspiration from. His pieces were sought-after during the second half of the 1940s, with French surrealist Andre Breton showcasing several of Hippolyte's works.
Another renowned Haitian artist is Franketienne, a poet, musician, painter, playwright, writer, and intellectual. His painting is very colorful, with a focus on abstract depictions that revolve around the colors red and blue. In 2010, he was made a Commander of the "Ordre des Arts et Lettres" and received a UNESCO Artist for Peace award. Haitians call him the "father of Haitian letters," because he has written many such works in his time.
Rigaud Benoit is one of the most highly-prized Haitian artists of all time. He was also a representative of the so-called Haitian Naïve Art, as were most other Haitian painters at the time. He had a humble beginning but once he got started, he quickly became a sensation in Haiti. In the 1950s, he was asked to decorate the interior of the Cathedral of Sainte Trinite. His mural, Trinite, stands testament to his artistic genius.
Jacqueline Nesti Joseph had one of the longest painting careers in Haiti, a whopping 50 years. During her studies in France, she met artists like Picasso, Chagall, Jacques Prevert, and Magnelli. She befriended Diego Rivera, as well. After returning to Haiti, she started painting natural Haitian landscapes, carnival scenes, exotic flowers, and many more works of art. In time, she quickly became a highly-renowned Haitian painter in her own right, with an impressive collection!
Haitian art has a rich history, with world-renowned painters impressing through their artistic depth. Some have even received international awards for their work, while others remain local legends in Haiti.