If there's one thing that Haitians all have in their kitchens, it's Epis. This wonderful dish is the foundation for most Haitian foods. Even when you don't need it, you can still add it and it'll make everything better. It's made from vegetables like peppers, garlic, shallots, celery, thyme, and other aromatic plants. Epis is a vegetable paste, basically, one that enriches every food it touches.
What Is Epis Used For?
As we all know, Haitian food is very aromatic and even spicy. But did you ask yourself where does all the flavor and spice come from? The Epis seasoning acts as a marinade or a seasoning base. While there are more Haitian seasoning bases available, Epis is still the most popular and the tastiest. The closest comparison you have is the Italian pesto or the Latin American sofrito. But none of these compare to Epis!
This sauce is great for a great number of dishes, including seafood, poultry, meat, vegan dishes with beans or rice, and even stews. You almost can't make any Haitian dish without a spoonful of Epis. That's how essential it is to Haitian cuisine. It's also great that Epis lasts for up to 3 months in the refrigerator. You can also freeze it for later use but keeping it in the fridge is enough. Epis also contains a lot of acids, which keep it from getting spoiled.
Making Haitian Epis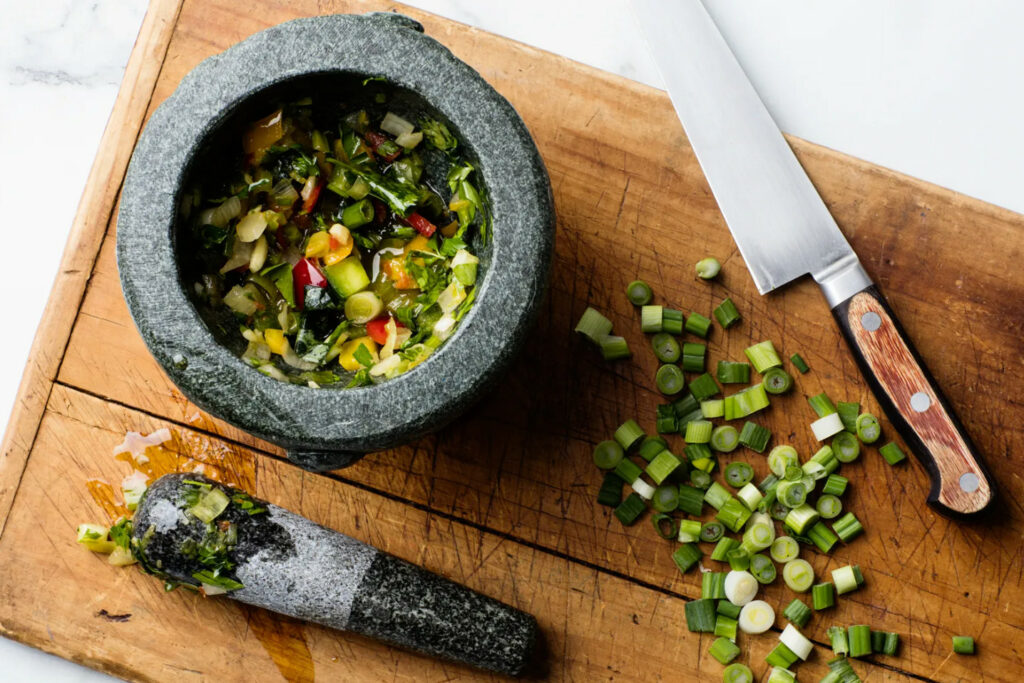 What else is better than finding out it's easy to make a wonderful dish? That's just the thing with Epis. The process takes a couple of minutes only, which you can spare at any time when you're around the kitchen. You'll need the following ingredients:
Garlic
Cloves
Onions
Scallions
Celery
Thyme
Bouillon cubes
Olive oil
Lime juice
Bell pepper
Vinegar
Shallots
Parsley
After you have everything you need, you can get started on making a batch of Epis. The process is simple and easy. Here are the steps:
Chop the vegetables into smaller pieces
With a blender, grind the celery, garlic, thyme, cloves, and bouillon cubes
Add the shallots, bell peppers, onions, parsley, and scallions
Blend everything until the mixture is fine
Add either olive oil or vinegar, depending on your choice, and then blend everything into a paste
Pour the content in a jar and store for up to 3 months
The content should be a green sauce-looking puree with bits and pieces of peppers and other vegetables in it. Once you add it to a dish, it'll improve the overall taste by a landslide, though. You may ask yourself what is it precisely that makes Epis so flavorful and different from other seasoning bases. I've done the research and found out that bouillon cubes and cloves are vital to Epis.
Without these two ingredients, Epis just isn't Epis anymore. It's a bland mash-up of vegetables that doesn't amount to anything. The best thing about this seasoning baser is that it works on most Haitian dishes, including dressings, soups, rice, beans, and other vegetables. Pick your poison, add some Epis, and enjoy your culinary experience to the fullest!
Where Can You Get Epis?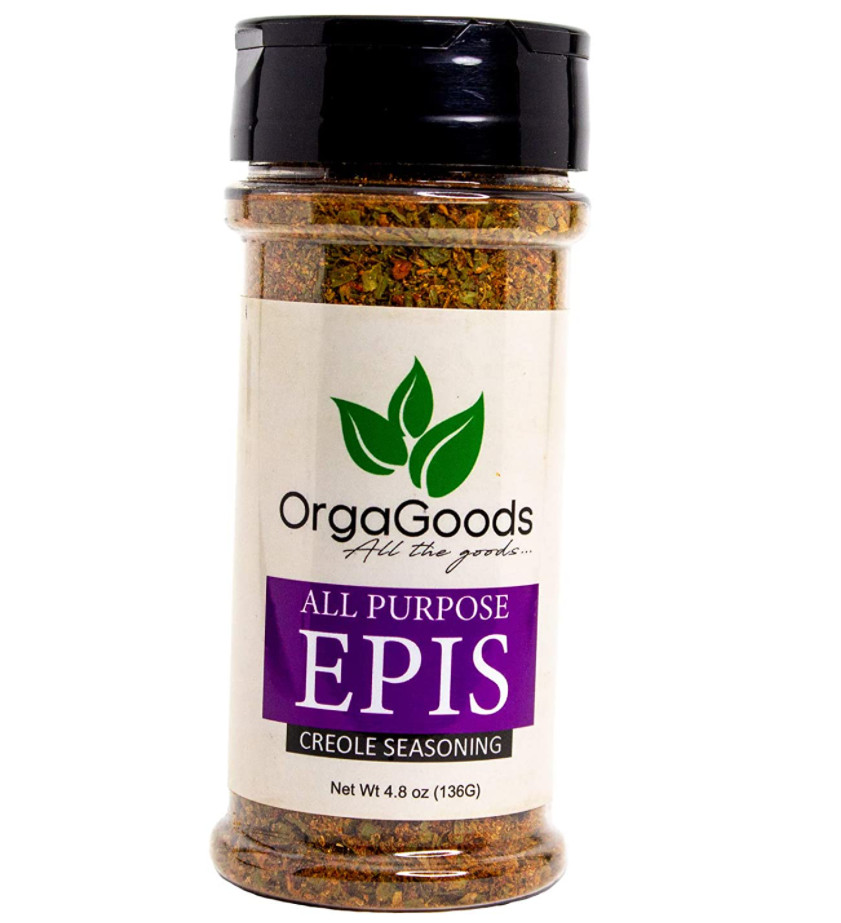 You're excused if you don't live in Haiti. Fortunately, you can still get your hands on this wonder sauce even if you live four continents away from Haiti. Amazon is a great place to get it. It's quite popular there, considering the 5-star reviews it received. So, if you're ever in need of an exotic spice for your dishes, then give Epis a try! It'll spice up your food with a unique flavor and aroma reminiscent of Haiti.