By Alex Popa
Yvelaine Alexandre is a daughter, sister, and proud owner of a boutique business consulting firm. Aside from her entrepreneurial spirit, she's also attained a rare level of intellectual and emotional maturity. Her adage in life is believing in yourself and taking care of your mental health, a realization that's brought Yvelaine great happiness and personal satisfaction.
Yvelaine was born in New Rochelle, New York, and now lives in Deerfield Beach, Florida. But her family is Haitian and immigrated to the US before Yvelaine was born. She acknowledges her Haitian heritage and says growing in two cultures has given her a unique perspective on the world.
What Inspires Yvelaine?
Family is essential to Yvelaine. Her mother and sister occupy an important place in her heart for raising her, despite all the hardships and obstacles they endured while living as a Haitian immigrant in the US. "I watched these two women persevere with such grace and class," says Yvelaine. "I gained my strength from them, my courage, my fight, my determination."
While she deeply loves her mother and sister, she admits she wasn't always a good listener. Now she realizes that there was a cultural disparity between them. She was living an American lifestyle, but her mother and sister had lived in Haiti for much of their lives. Adjusting to a new culture is never easy, and now she deeply understands that it wasn't for her mother and sister, either.
"Aligning the morals and values that my Haitian family held while trying to establish my identity in the American culture has truly shaped me," says Yvelaine, who today sees the world through two lenses, one American, and one Haitian.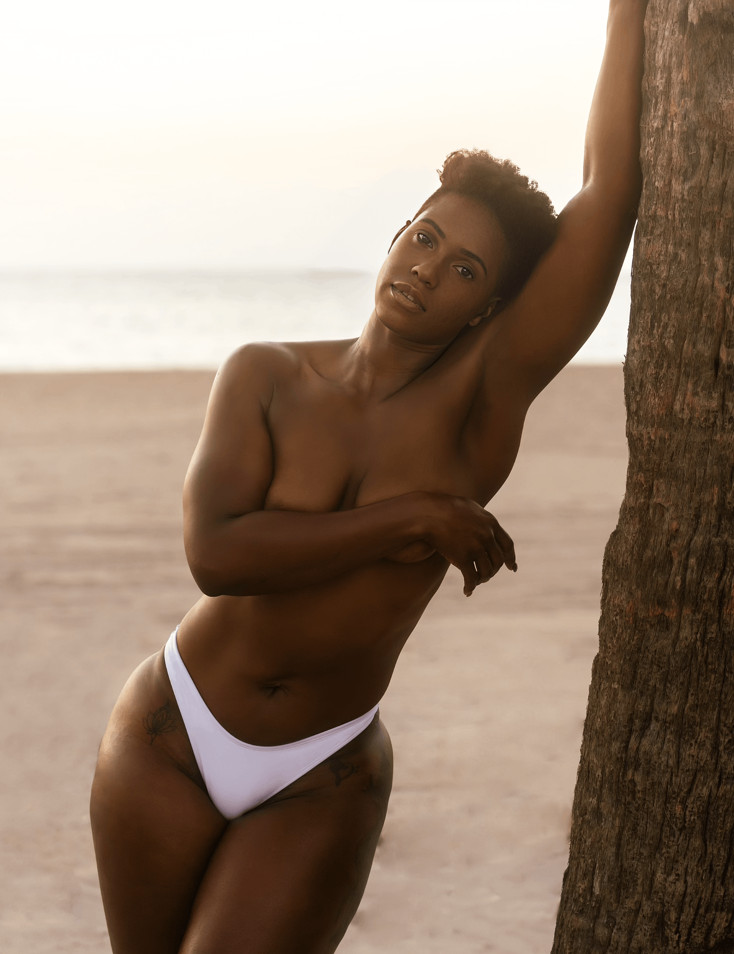 "I'm not done growing, learning, absorbing, and seeking just yet!"
What Are Her Greatest Accomplishments?
Yvelaine is an example of shining modesty and entrepreneurial spirit. She's the owner of The Curator Consulting Group, a boutique consulting firm that helps entrepreneurs, start-ups and existing businesses achieve their business goals. She and her team work on their clients' brand identities, influencing, and implementation of start-up boutique businesses, among other things.
She's also a certified yoga instructor, but she doesn't let these accomplishments go to her head. If anything, her greatest achievement is herself. "Where I am in life as I write this, I am my greatest accomplishment and I'm not even done growing, learning, absorbing, and seeking just yet!"
When we asked Yvelaine what advice she'd give the young generation, she emphasized self-confidence and self-belief. Mental health, fortitude, discipline, and self-love are immensely important to her and have defined the person she is today. It isn't easy to be split between two worlds like she was, but Yvelaine never allowed herself to be anything less than what she deserves.
If she'd say anything to her audience, it's to allow yourself to be whatever you envision yourself. Setting safe boundaries is important when attempting new things but stepping out of the box can result in great accomplishments, too. Yvelaine Alexandre is a great example of the self-confidence and discipline it takes to do just that!