By Alex Popa
Langlichmie Normiler was born in Haiti and now lives in Miami. She works as a pharmacy technician but is also studying Film Production at Miami Dade College. She hopes to become an entrepreneur and work as a model, filmmaker, actress, and influencer. So far, she's made great strides towards these ends.
Her upcoming book, "Jeune Mystique ou Jeune Vodouisant", is one of the things she's most proud of, but she's also an actress in the Loyal-T Series directed by a fellow Haitian, Robenson Lauvince. Langlichmie says she's received great support from her Haitian peers and has tried hard to return the favor. For example, she attended the releases of the BOYO documentary by Samuel Dameus and Freda, a film released in 2021 by Gessica Geneus.
What Inspires Her?
Her greatest inspiration is her mother, Madeleine Sanon. Her "determination, strength, resilience, service, the way she cares about family and friends, her mindset, and her belief have been a model of perfection for all my life." Langlichmie strongly identifies with her Haitian heritage but she's also an explorer and humanitarian. She wants to be of service to everyone, not just Haitians!
Philanthropy is important to her. Once she achieves her professional goals, she'd like to make a positive impact on other people's lives. She did so when she offered support for victims of the Cayes Earthquake on August 21, 2021. She also wants to inspire young Haitians to focus more on education and invest more in themselves.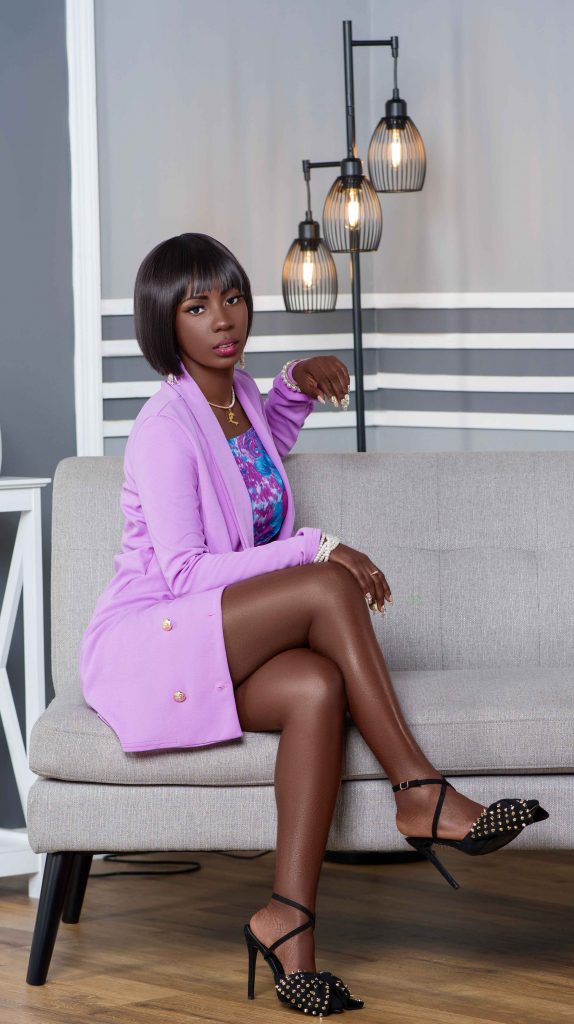 Her greatest inspiration is her mother, Madeleine Sanon.
In her view, integrity, tolerance, kindness, independence, and resilience are the greatest traits the young generation should aspire to. Technology is another major advantage the young generation should take advantage of. Langlichmie emphasizes the importance of technology in achieving your dreams.
What Are Her Goals?
One goal she set out to accomplish this year was to publish her book and attract as large an audience as possible. She also aims to create an online platform for her business, Sol Corporation, which is wholly dedicated to helping Haitians manage their money and make their projects a reality. Her Haitian heritage helps her uniquely understand her community, which puts her in a position to help as many people in it as possible.
She wants to explore the world and write about it, to go from one corner of the map to another and see what's out there. Her budding acting, modelling and film production talents are evolving, but it's her entrepreneurial spirit makes Langlichmie Normiler a cut above the rest. Her philanthropic aspirations put her back among the people she wants to help.
You can reach Langlichmie on Instagram at GLICHMIE, on Facebook at NELLY MIA and HAITIAN POWER PRODUCTION, and on her YouTube channels, ANN PALE31 and HAITIAN POWER PRODUCTION. Tune in to see what Langlichmie is doing and follow her journey to find herself!