By Nora Vertus
Romnie Vertus is a young Haitian entrepreneur ready to take over the world, one business at a time. She was born and raised in Port-au-Prince, Haiti, and migrated to the states when she was just nine years old. She currently attends Hillsborough community college and majors in Business. Her favorite pastime is hanging out with friends and family and savoring good memories. She owns a beautiful 3-month-old pit bull named Lola with gray fur and blue eyes that she winds down with on her off days by taking him out for walks and napping together. When Romnie is not enjoying her life, she's hard at work being a multifaceted person and continuously growing her career and her personal brand.
She is a co-owner of Kwiakfil, a handmade leather sandal brand that focuses on genuine leather sandals and sustainability. Her goal is for women everywhere to own beautiful pairs of shoes that elevate their outfits, bring them comfort, and can be paired with every style. But that's not all. One of her many goals is to give back to her country. She hopes her business will grow and provide stable jobs for Haitians back at home. Opening a factory that pays its employees more than the minimum wage and provides full benefits is on her to-do list. At 20, she established her business with two other co-owners, Nora Vertus and Gyslenie Maldonado. Since then, they've worked hard to make their dream come true.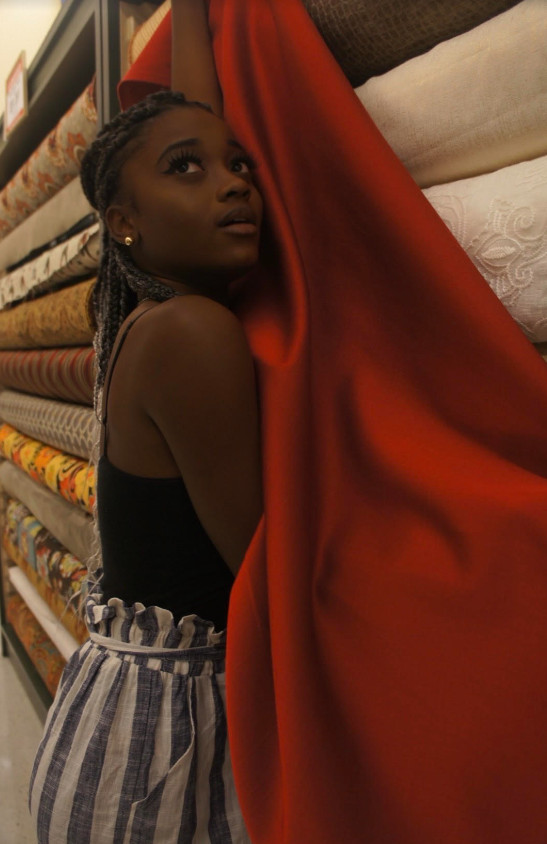 Her 9-5 job funds her dream. She is a Business Operation Specialist at Agent Marketing Group, a General Agent company founded by the late Robert H. Kilian, II. His vision was to create a "boutique-style" employee benefits consulting agency that would provide top-notch service and expertise to a limited number of brokers. If you're interested in learning more about AMG, please contact them at 305-614-3550.
When asked what she would do if she had a platform, Romnie says, "I do not believe people understand how powerful they are and how much ability they have, which I why I use my platform to highlight the beauty of self-love and self-belief."
When asked how young Haitians can support their growing community, Romnie says they should focus on themselves and their careers and try to be positive role models for future generations.
In conclusion, Romnie is one of the many Haitians in America to make their mark and make Haiti proud. You can see more of Romnie's shining personality and vibrant life if you follow her on Instagram @romnie_v. Don't forget to follow her Instagram business page @kwiakfil to make a difference by purchasing a pair of sandals.