By Alex Popa
Nora Ben-Jelloune Vertus was born in Port-au-Prince, Haiti, and currently lives in Miami. She's studying Public Relations at FIU and trying hard to become an entrepreneur. Aside from Law School, which is her main goal, she wants to invest in real estate and earn a passive income. At present, Nora is a full-time nurse and entrepreneur – but she wants more!
Her Goals
Nora makes it clear that her goal is obtaining a source, or multiple ones, of passive income. But her deepest wish is to better stabilize herself as an entrepreneur. Nora is leading a business with her sister and friend, but she wants more than that. Her content-writing career is a plus that helps her see things in perspective, so that'll help.
Nora wants to achieve balance, whether it's in her personal relationships or profession. "I'll give it my best to integrate all the lessons and experiences I have to achieve my goals in the next couple of years. It won't be easy but I'm prepared to do what's necessary." Her career is not an easy one and her dreams will be hard to achieve, but she's confident she'll make them a reality.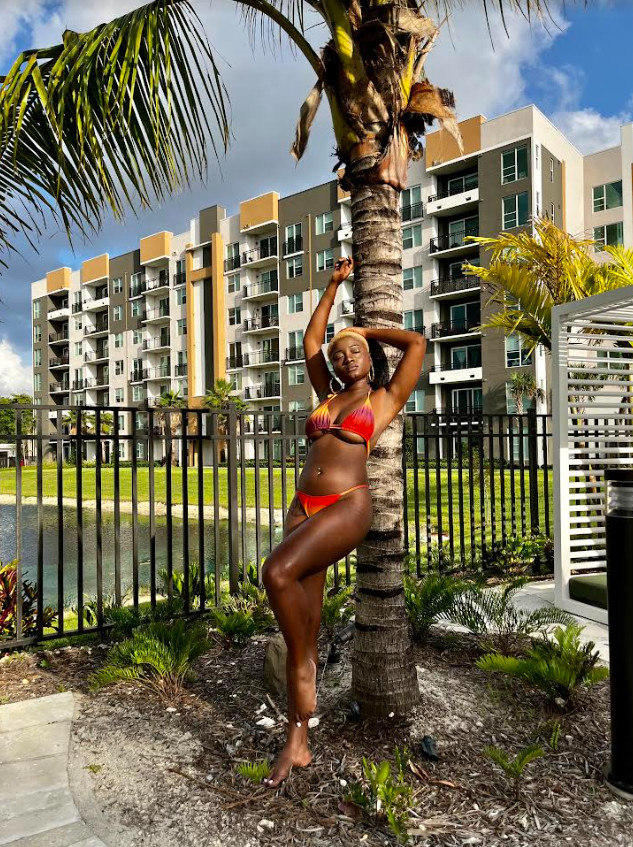 A Passion for Pageantry and Writing
Nora doesn't want money for money's sake. She wants a passive income to support her other passion – pageantry. She hopes to compete for the title of Miss Haiti one day and woo others with her beauty. Nora also wants to prove to the world that many Haitians are unfortunate citizens of a tragedy-tormented country.
Content writing is also a hobby she wants to progress in. "One of my many talents is my way with words," she says. "I love writing, and almost everything that I write comes from my heart." She wants to write articles and books that evoke deep feelings in her readers. But she admits she has much to learn.
Advice to Young Haitians
Nora believes self-improvement is the best way to achieve success and be happy. "Learn all you can and educate yourself so you can have a chance to achieve your goals and be happy." It sounds simple, but often it's more difficult than it seems at first glance, she admits. Still, most young children today have access to technology that makes information is freely available.
Nora is also helping Haiti by donating to Passion Rescue Mission, a school in Haiti funded by her uncle. She also wants to build an audience and use her social media channels to push the message about Haiti's needs. Entrepreneurship is one way she plans to help Haitians find jobs and gain stability. All in all, Nora wants to promote acceptance, joy, learning, happiness, and determination. "Be happy when you're failing, because it means you're trying!"
You can contact Nora at "Nora Vertus" on Instagram and on her Etsy page at "kwiakfil.etsy.com"
---