By Alex Popa
Chanel Taylor was born and raised in Miami, Florida, where she currently lives. While she's never lived in Haiti, she's aware of her cultural and historical identity and has a strong bond with the Haitian people. Her mother, a native-born Haitian, is her biggest source of inspiration due to her relentless determination while raising her. Chanel's Haitian roots are also a source of pride for her and proof that great things can be accomplished by the underdogs of history!
What Does Chanel Taylor Do for a Living?
Taylor recently started her Associate's Degree at Miami Dade College and she was also accepted into Florida International University. She plans to major in Psychology and Women's Studies, then pursue a master's degree in Mental Health Counseling. Then, a doctorate seems like a good idea, she says.
As for work, she's been a bartender for the last 15 years. Working in the hospitality and nightlife industry has taught her much about responsibility and also defined her personality. Taylor is a strong-willed woman with serious life goals. She wants to help people, especially the underserved. She says "mental health is a prime problem in this country, and I want to become a part of the solution."
She also wants to create a safe space for black and Caribbean people where they can be heard. The entertainment industry sounds like a good place to start, but she wants to intertwine her other professional goals so that she can help as many people as possible. For the next 12 months, one of her goals is to launch her Fyne Print swim collection, because she's also a budding clothing designer!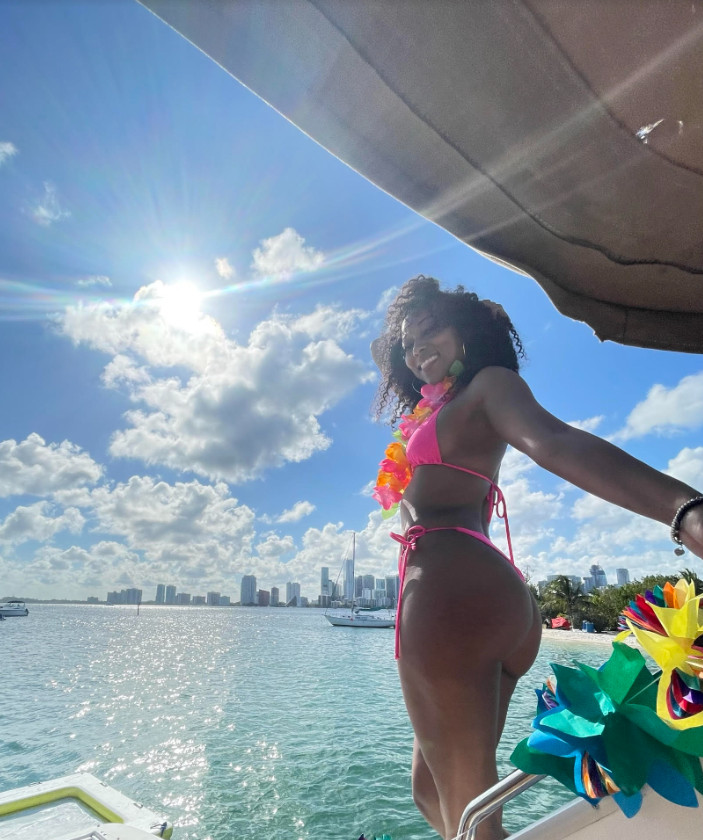 Lessons to the Young Generation
Chanel Taylor has three lessons for the young Haitian generation: "Learn your history, know your worth, and respect your elders." She believes history is the starting point of education. It allows you to learn from others' mistakes while seeking to make the best decisions in life. It helps you know your worth and teaches you to respect your elders because they taught you such valuable lessons.
Recently, she started taking part in a non-profit organization that provided aid to schools and orphanages in a Haitian city. Taylor says she "feels like this is what I'm supposed to be doing with my life, helping my people get by better." If there's something she wants to impart to others, it's awareness about mental health issues in the black and Caribbean community. When it comes to helping people, Taylor finds every way accessible to her and follows it to fruition!
She wants to inspire others to change for the better and make a societal shift in favor of the people. We can't help but admire her for this, and we hope she gets to see her dreams realized! If you want to contact Chanel Taylor, you can do it on Instagram at "@ok.alright.thats.Fyne".