By Alex Popa
Myriam Dorcin was born in Saint Marin and currently lives in Haiti, so she considers herself to be a proud Haitian with a bright future ahead of her. Myriam is passionate about music, so this is the main avenue she's looking to pursue in the future. When it comes to her Haitian heritage, Myriam says that it's both a minus and a plus.
It's a minus because Haiti doesn't have the best social or economic environment, so people don't have too many opportunities to better their lives. However, it's also a plus because Myriam learned to harness all this negativity and turn it into positivity. She's proud to be Haitian since this gives her strength, a sense of identity, and the courage she needs to face the world head-on.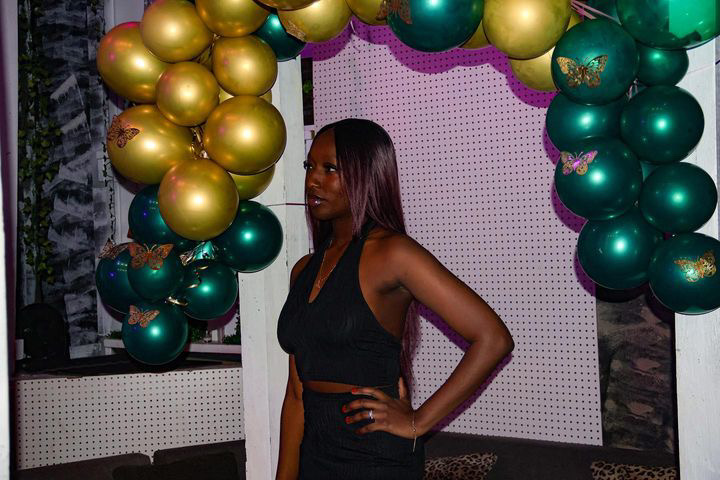 School, Work, Future Goals
Myriam is a senior at Queens College, getting ready to major in psychology and minor in Spanish and drama. She is also working with kids in an afterschool program, but she aims higher than that. According to her, "I want to be in the modeling and acting business and create a music-related profession in the future. I also want to work with kids as a therapist and family therapist."
These passions and goals define Myriam's talent, multilayered expertise, and confidence in her abilities to succeed at everything she sets her mind to. When it comes to the near future, Myriam has a plan already set. She plans to get her master's degree in psychology and publish her first song, which she's already working on. An album is also not out of the question, which would be a massive win.
Myriam also acknowledges that she wouldn't say no to an acting career either. She's already had her first breakthrough with her role in the new season of Raising Kanan, and she hopes many other projects are to come.
How Haitians Can Succeed in Life
Myriam is aware of the hardships that young Haitians have to endure, especially when living in Haiti, which isn't exactly the safest or richest social ecosystem in the world. However, she also believes that there are ways to succeed even in such a poor and antagonistic environment. All you need is education, strength of character, a well-defined work ethic, and determination, and everything else will follow suit.
While opportunities will help tremendously, the truly resourceful and determined individual will create opportunities rather than wait for them to present themselves. Even so, it's imperative to create social and economic opportunities for the youth to reach their full potential sooner and more easily. This will benefit the country as well, shaping it into a more conducive climate that supports younger generations and, ultimately, benefits Haitian society as a whole.
Myriam admits that she has no way at present of helping young Haitians too much although she wishes she could. The best thing she can do right now is to serve as a model for others and inspire them to follow in her footsteps. But, before that, she needs to have success personally and professionally, and that's exactly what she's working on right now.