By Alex Popa
Harley Petit Frere is a genuine, multitalented Haitian with a bright career and even brighter goals. Haitian-born, he admits that his path in life wasn't the easiest. He knows the struggles his parents had to endure to make their situation better, and he couldn't be more grateful for that.
But Haiti isn't exactly the most conducive and supporting environment for an upcoming explosive personality such as Harley. He admits that the social and economic environment is lacking severely in terms of stability, security, and opportunity, so he had to work extra hard to get to where he is today. This also made him more confident in himself, however, and taught him the power of determination, work ethic, and a positive attitude.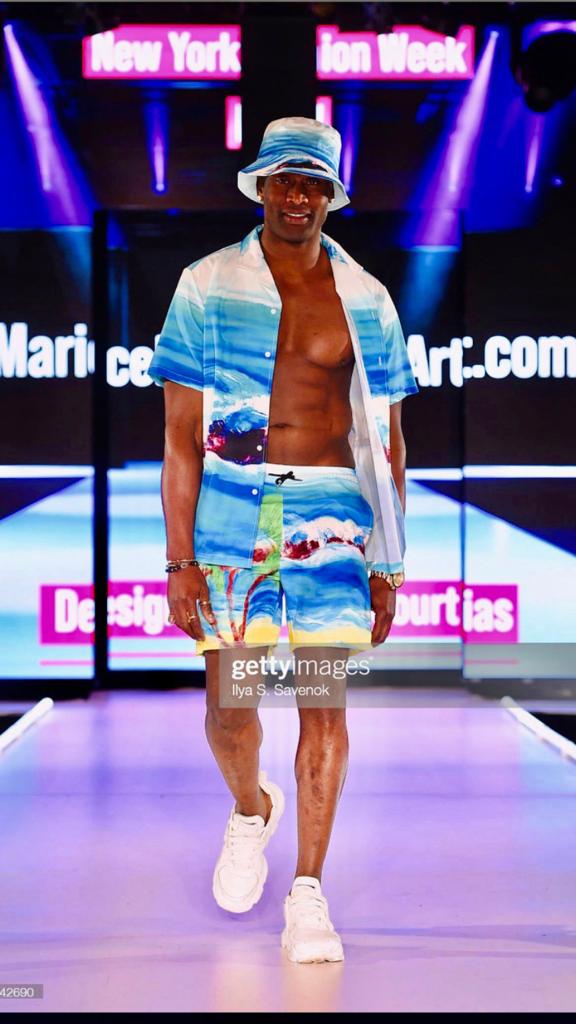 Education and Work
Harley has a college degree in computer engineering, but he decided to pursue a different path in life. Thanks to his outstanding looks, hard work, and determination, Harley has managed to break into the modeling world at the international level. He's currently working as a model ambassador for the Italian brand Elie Balleh, and he doesn't plan on stopping there.
Although his modeling career has exploded over the past several years, he has even bigger plans for the future. In his own words, he says, "One of my goals is to become one of the best actors in the world." He believes he has the talent and work ethic for it, and that there's nothing stopping him from achieving his dreams.
Harley is an active, hard-working, and talented individual who enjoys playing baseball and staying in shape 24/7. This takes a lot of commitment and sacrifice, but he knows it's all worth it because nothing comes free, and you have to work to increase your worth and create more opportunities of which to take advantage.
How Young Haitians Can Improve Their Lives
Harley considers himself a role model and believes that young Haitians can learn a lot from him. He came from humble beginnings and no real prospects for the future, but he managed to overcome all of these hardships thanks to his strength of character and the clear goals he set for himself. Naturally, those weren't the only factors that contributed to his success.
His parents also played an important role, helping and supporting him along the way. The problem is that many young Haitians are often raised by one parent, which makes their situation even worse, especially in a social environment that promotes violence, poverty, and abuse.
So he plans to play the role of father for the Haitian youth to the best of his abilities, which is why one of his plans for the future is to open a modeling agency to support those with the talent, work ethic, and winning mentality necessary to succeed in life. His agency would serve as a gateway for poor Haitians who lack perspective and options in life, but before that, he needs to build his brand up as much as possible to make as big of an impact as possible.
And that's exactly what he's doing every day of his life.