By Alex Popa
Louineuse Fredeling was born in Palm Beach, Florida, which is where she lives currently. Although she wasn't born in Haiti, her spirit lives in sync with that of her people "back home." Her parents, who were originally from Haiti, are her main source of inspiration, so Louineuse is driven by both personal and national pride.
As a generational Haitian, she was raised in the spirit and culture of Haiti, with resilience and optimism her most important weapons. From the way she cooks to the way she raises her children, in her work and even her marriage, everything says Haiti. As she says, "Being Haitian and seeing how different and alike we are with the rest of the world, I can clearly see how resilient a people we are, and it makes me very proud."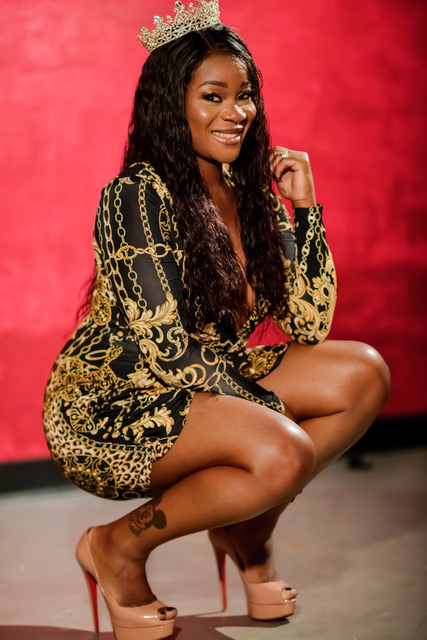 Education and Work
Louineuse has a Bachelor's of Science in nursing and is currently employed as an intensive care nurse. She's also thinking about getting another degree and becoming a nurse anesthetist. Through her work, she's helping a lot of people in their most difficult moments, and according to her, it was the Haitian way she was brought up in that led her down this path.
About this, she says, "I live a life of endless giving," hinting at the fact that it's her life's goal to help people. It's the reason she's aiming to either become a nurse practitioner or a nurse anesthetist. In the next 12 months, she wants to enroll in school for her second degree or start a business venture.
Opinion on Haitian Youth
Louineuse Fredeling is a pragmatic individual. She acknowledges that the Haitian youth should first bring awareness to the rich culture of Haiti and its current plight. Rome wasn't built in a day, and neither will Haiti be reborn overnight. But through sacrifices and continuous support, she believes it's possible.
She's also sponsoring children to attend school in Haiti since she believes education is the cornerstone of any good society. Children are the future, according to her, and she does everything she can to nurture the future generation. Through her platform, she wants to promote health and advancement for her people, especially in terms of healthcare.
Talents and Personal Life
Louineuse is a woman of many talents, according to her. She can sing, cook, and dance, she loves arts and crafts, and she's improving her modeling skills right now. As for hobbies, she admits that she doesn't have anything specific in mind, but she loves doing many things. Whether it's cooking, dancing, or going to the carnival, Louineuse does it all with a smile on her lips.
With her continuous support and work as a nurse, we're sure the Haitian community will continue to thrive and improve. We need such inspiration in the lives of our children, and Louineuse Fredeling is one of the best role models anyone could ask for. Her role in the Haitian community cannot be overstated!