By Alex Popa
Schamgar Cenat is a proud Haitian and American who considers himself to be humble, proud of his heritage, and blessed with a positive attitude and view on life that have served him well. Schamgar is Haitian at heart despite being born in Jamaica Queens, NY, and living in Southside Jamaica Queens.
He was born in America, so he admits that he's had a better life than many young Haitians who weren't as fortunate as he. However, he admits that his so-called fortune is the result of his parents' efforts, sacrifice, and dedication to giving their children the opportunity for a better life. It's no wonder that he views his parents as heroes to this day and considers them to be his greatest inspiration and motivation in life.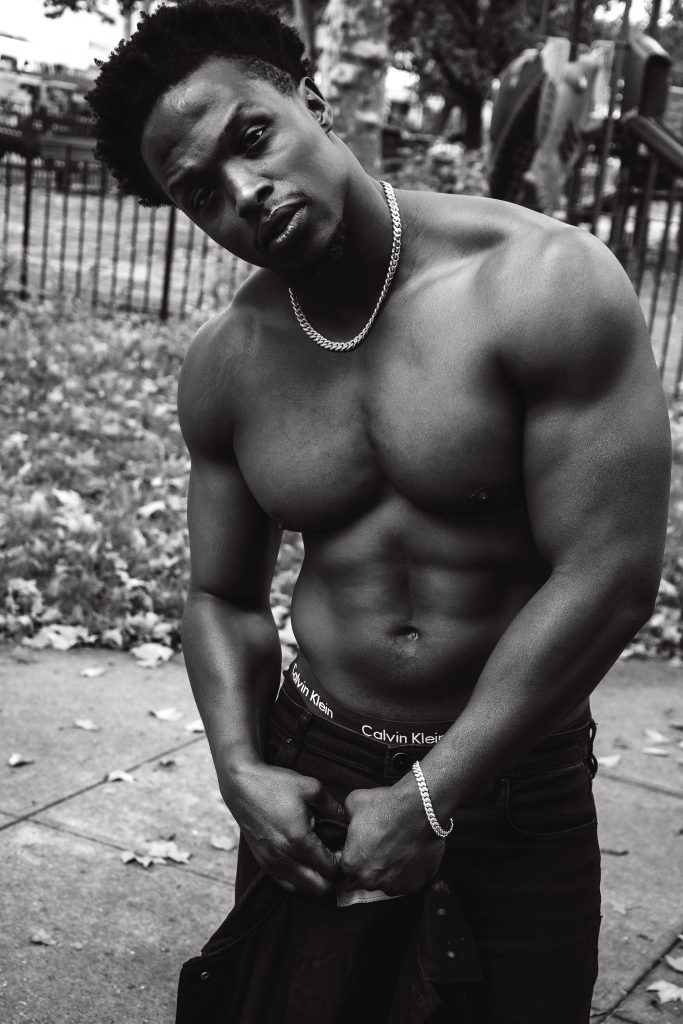 Work and Education
Schamgar has a degree in sociology and has been working as a personal fitness trainer for the past nine years. Aside from that, he also occupied the position of personal trainer at the Equinox Columbus Circle in New York for four years and has been modeling and acting for more than 10 years. This impressive resume is the result of a mix of talent, hard work, and an unbreakable commitment to his goals.
The same assets allowed Schamgar to become the owner of Biggboussham Fitness LLC, which he formed in 2018, and where he trains his clients both in person and online. It only comes naturally then that one of his long-term goals is to open a chain of gyms, aside from embracing his acting potential and progress in that area as much as possible.
In terms of professional achievements, Schamgar hopes to make his name known in the acting and modeling spheres as well as expand on his training background. He has more life-defining goals than one could imagine, but Schamgar is a different breed. He believes nothing can stand in the way of your dreams if you believe in them hard enough, work with all your might to turn them into reality, and have God by your side.
As he says, "God willing, I want to be one of the most well-known and successful personal trainers/models/actors in the world! I will accomplish it by getting better at my craft while being able to take risks, and I will give glory to God for everything!"
Hidden Talents
Schamgar Cenat is a man of many talents, many of which might be hidden to the naked eye. One of his biggest passions is everything fitness and health-related, which is why he always stays in shape. He's not only a former football and baseball player but also an active bodybuilder and powerlifter, which showcases his amazing versatility and athletic ability.
Furthermore, he hopes to spread the word and inspire people to stay in shape and become better versions of themselves. After all, a healthy mind can only inhabit a healthy and strong body. Not to mention, sticking to a given workout routine and lifestyle is evidence of strength of character and commitment, which will also serve an individual well in life.